Apple shines spotlight on Teacher Coding Academies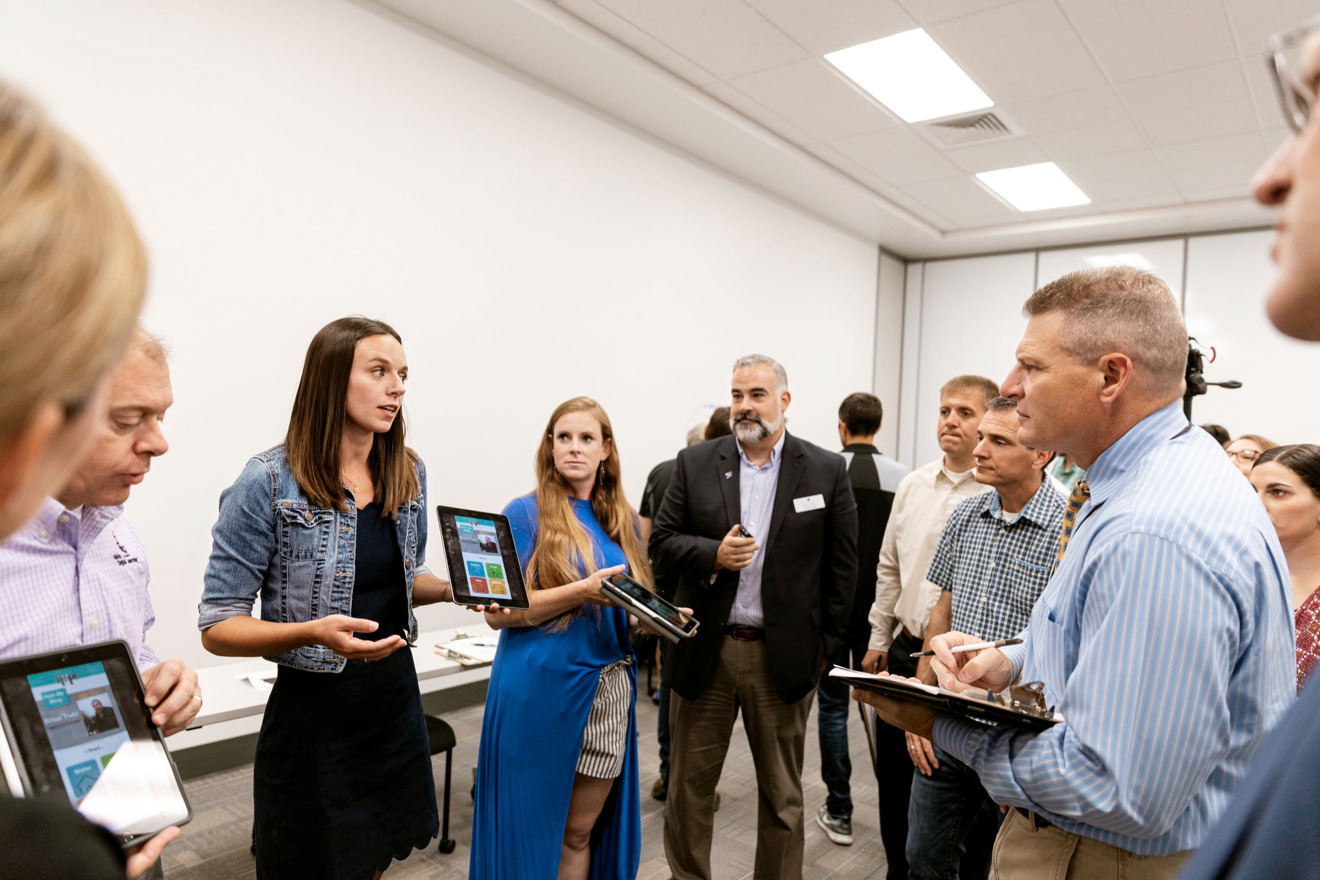 Apple is hosting a series of training sessions for teachers, intended to instruct them on how to best educate the next generation on how to use the principles of coding in everyday tasks.
Apple's Teacher Coding Academies have been held this summer as part of Apple's Community Education Initiative. The new initiative introduces coding opportunities to under-represented communities nationwide.
Educators from nearly 70 education institutions attended the first sessions in Houston, Austin, Texas; Boise, Idaho; Nashville, Tennessee; and Columbus; Ohio. All of the sessions used Challenge Based Learning to teach coding and connect communities.
At the beginning of each week of the sessions, local community members present real-world challenges to the group, and asked the teachers attending to design an app to overcome the problem. Apple Professional Learning Specialists helped the teachers design their apps, introducing the building blocks of coding — utilizing Swift, and Apple's Everyone Can Code curriculum.
The weeks end with an app showcase, where the teams presented their prototypes to the community organizations. For instance, in Ohio, the educators devised an app that helps firefighters log and monitor the amount of time they were exposed to dangerous carcinogens while on the job.
In Boise, the teachers designed an app for police to assist in providing services to the homeless.
"I would like to take a strategic look at how we could get this app built because they have [designed] a usable product in a week," Boise Police Chief Bill Bones. "Not only would it make a difference in helping people get resources, and eventually move out of [homelessness], it would absolutely save lives."
In Austin, teachers focused on Ronald McDonald House, and created an app prototype to help families communicate with the charity during their stay.
"The training makes you feel like you really can accomplish anything," Texas 2018 Teacher of the Year Tara Bordeaux said. "It was really a once-in-a-lifetime experience."
When Bordeaux returns to Navarro Early College High School in Austin, she told Apple that she will introduce augmented reality, and start a Girls Who Code club, using Apple's Everyone Can Code and Everyone Can Create curriculum.
Apple's Everyone Can Code was launched in 2016 as a comprehensive training program for Apple's Swift language. In November, Apple said that there were more than 5,000 schools, community colleges, and technical colleges worldwide using the materials.
App Development with Swift is intended to provide students critical skills they need for high-demand and high-skill jobs, according to Apple. The summer sessions are intended to get teachers on board with the initiative, and show them practically how to use the course materials prior to introduction in the schools.
Everyone Can Create was launched in 2018, and includes various resources and guides, with the aim of helping teachers integrate elements like music, drawing, photography, and filmmaking. These cover a range of subjects — such as math, history, and science — with the idea of getting students to use an iPad in creative ways to learn about topics like fractals.
Everyone Can Create includes teacher and student guides, lessons, ideas and examples to help teachers bring creativity and new communication skills into their existing subjects like English, math, science and history. For example, students can use the built-in camera in iPad to learn about fractals or they can use Apple Pencil and apps like Tayasui Sketches to learn about symmetry.