Adding an ultra wide angle lens to the iPhone XS with Moment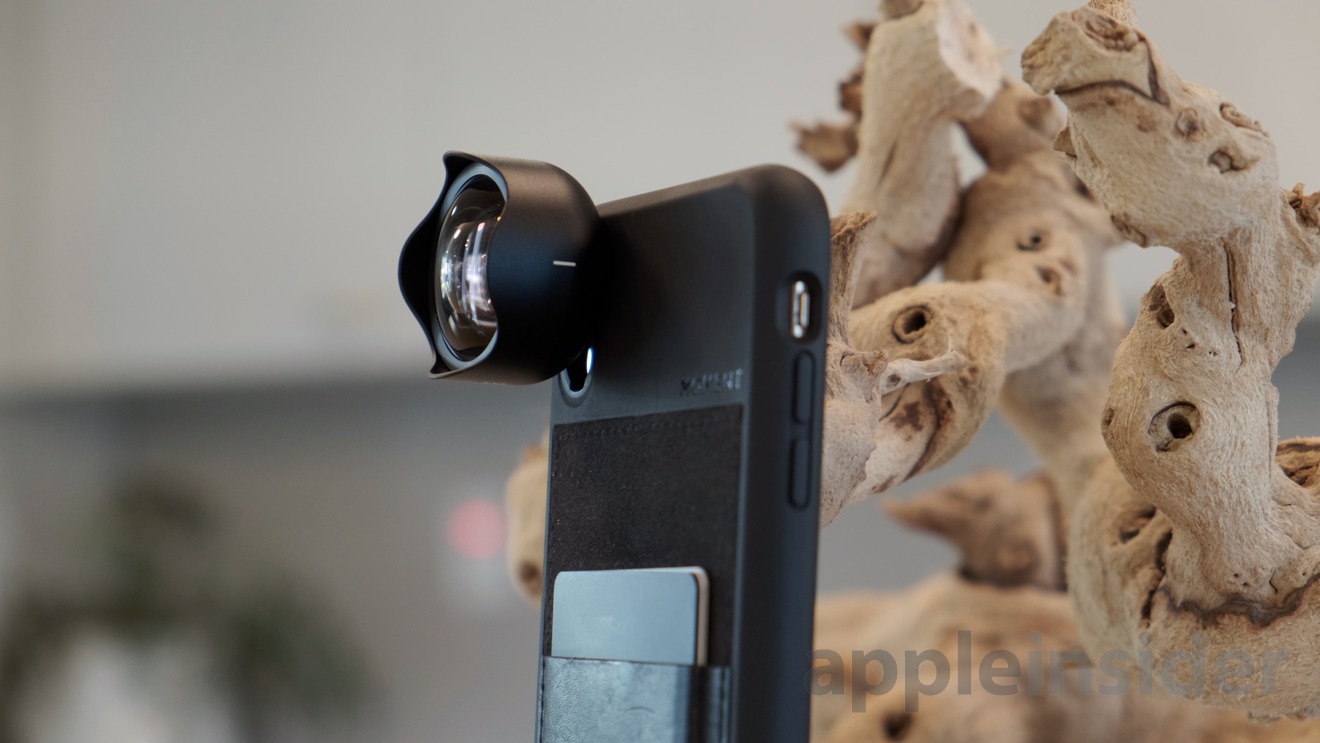 AppleInsider is supported by its audience and may earn commission as an Amazon Associate and affiliate partner on qualifying purchases. These affiliate partnerships do not influence our editorial content.
Last week we added a 2x zoom to the iPhone XR using Moment. Today we're taking a look at another lens from Moment, an ultra wide angle version that works for both the iPhone XS and iPhone XR.
One of my favorite things about the iPhone XS is its dual camera lens setup. It's easily one of the best smartphone cameras that's out in the market right now and the images you can get out of the iPhone are just beautiful.
Three camera setup
There are rumors floating around that the incoming "iPhone 11" Apple is expected to announce at its annual September event may include an ultra wide angle lens to complete a triple camera setup. One of my favorite things about the new Android devices in 2019, such as the Galaxy S10, is the triple camera setup in some of the flagship models, which usually includes an ultra wide angle lens, standard lens, and telephoto lens.
We're pretty excited for the next iPhone and its new camera technology, but if you just upgraded your phone to an iPhone XS or XR and you're not looking to upgrade once the new phones are out, adding the Moment 18mm lens might be the best move for you if you really want an ultra wide angle camera now.
Superb build quality
Just like Moment's Telephoto lens, the wide angle 18mm lens is made out of high quality aluminum that is cold to the touch. The lens is dense, weighing a significant amount which I'm a big fan of, but some may not like this, even though it's usually taken as an indication of a high quality product.
The lens is also made out of high quality glass, and Moment doesn't cut corners when producing its optics. They're sharp and don't add noticeable chromatic aberration, a common problem for lower quality lenses.
Moment's lenses require the use of the company's iPhone case, which we mentioned previously is a great concept, because you can adapt these lenses to older iPhones, or whatever iPhone case Moment produces.
New perspective
Shooting with the wide angle lens is super straightforward. You can attach the lens to the case, open the stock camera app and start shooting, or you can buy the Moment app which gives you more granular controls like Shutter Speed, ISO, White Balance, or set the photo format to TIFF or RAW.
Whenever I'm shooting photos with my Moment lenses I'm always shooting with the Moment app, but you can use whatever app you'd like.
I personally wasn't a big fan of third-party iPhone lenses, but once I gave them a try, I've changed my outlook. I always bring them with me even if it's only for a short trip or a weekend getaway because they do come in handy in situations where I can't bring my mirrorless camera with me.
Where to buy