Hands on: Mokibo is a keyboard and trackpad for your iPad Pro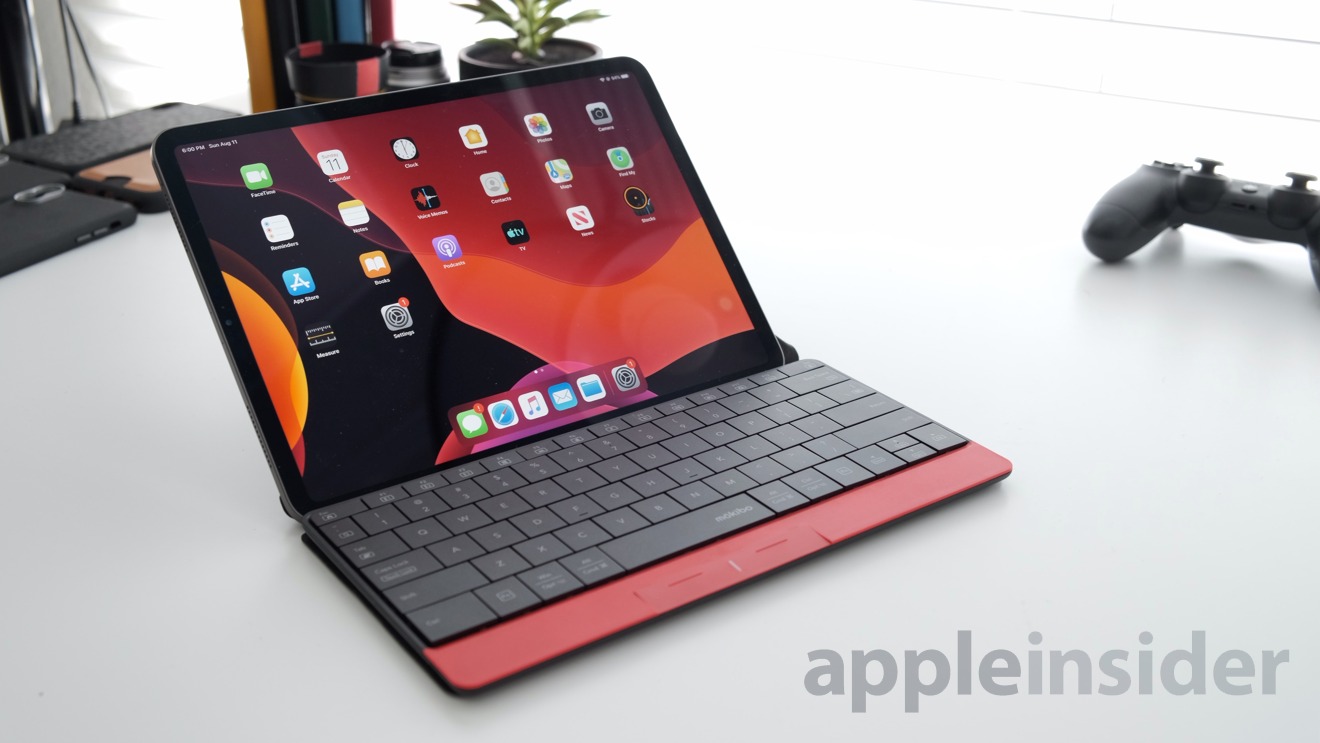 Just when we thought we've reviewed every third party keyboard for the iPad Pro, a company named Innopresso showcases an iPad Pro running iPadOS with its hidden mouse accessibility feature that can be controlled right on their offering.
One of a kind
There are companies like Zagg, Logitech and Brydge that make really good iPad Pro keyboards, but none of them offer some sort of mouse or trackpad support in their keyboard. Apple's iPadOS isn't officially out, and mouse support for iPadOS isn't the same as it is on macOS. There's no right-click option to open up a contextual window, and the cursor itself is not your traditional mouse cursor.
Competition is tough to beat
But that's not going to stop Innopresso to produce the Mokibo. This keyboard isn't an iPad Pro exclusive nor is it an all-in-one keyboard case combo like the Slim Folio Pro from Logitech or the Slim Book Go from Zagg. It's your traditional wireless bluetooth keyboard that sit below your iPad when you're on a desk and have your iPad propped up.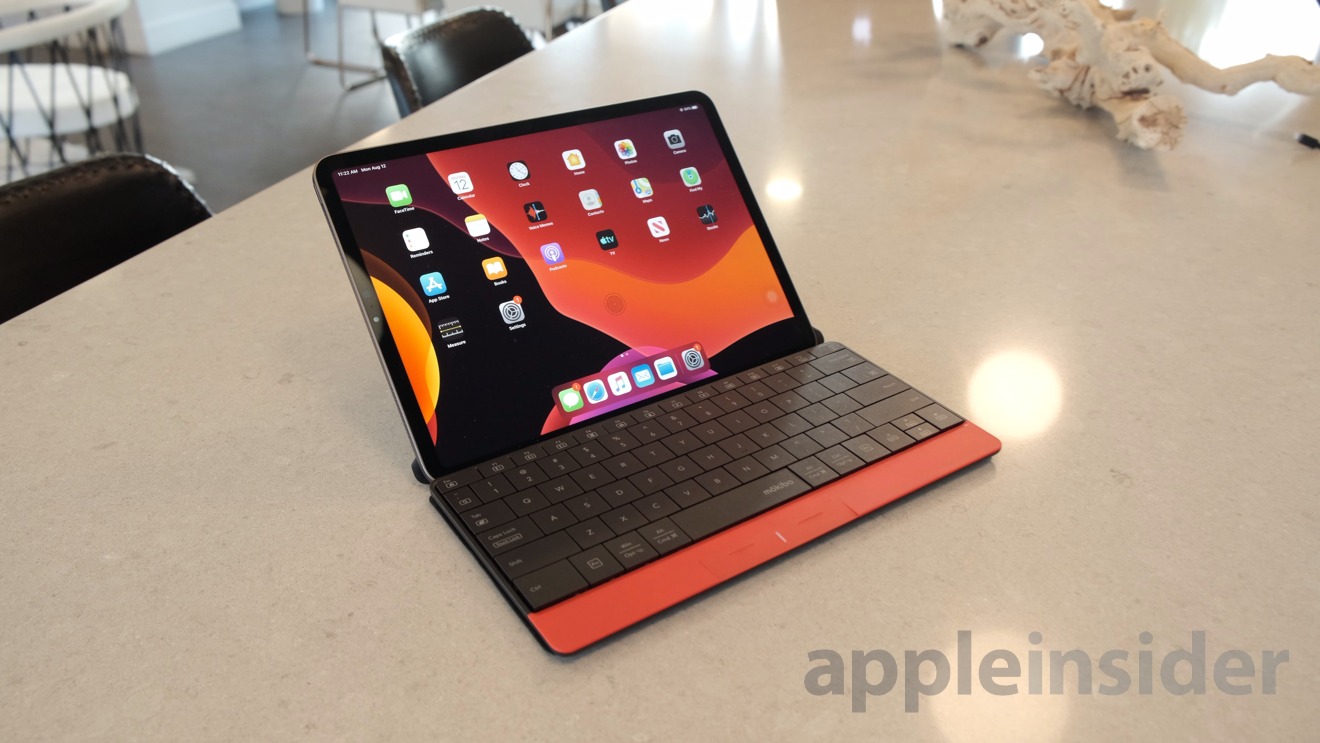 The Mokibo is small, lightweight, and compact. It's made out of high-grade aluminum, which helps the keyboard feel really sturdy, but still feel light enough to lug around
Pantograph Type is not our best friend
The keys themselves are a little bit spaced too tightly for my liking, but it helps keep the keyboard compact. The Mokibo is also using Pantograph Type which is thin and tactile, but also reminds me of Apple's third generation butterfly switches. There is little to no key travel, which makes the keys feel mushy.
We don't hate it, but the typing experience could be better.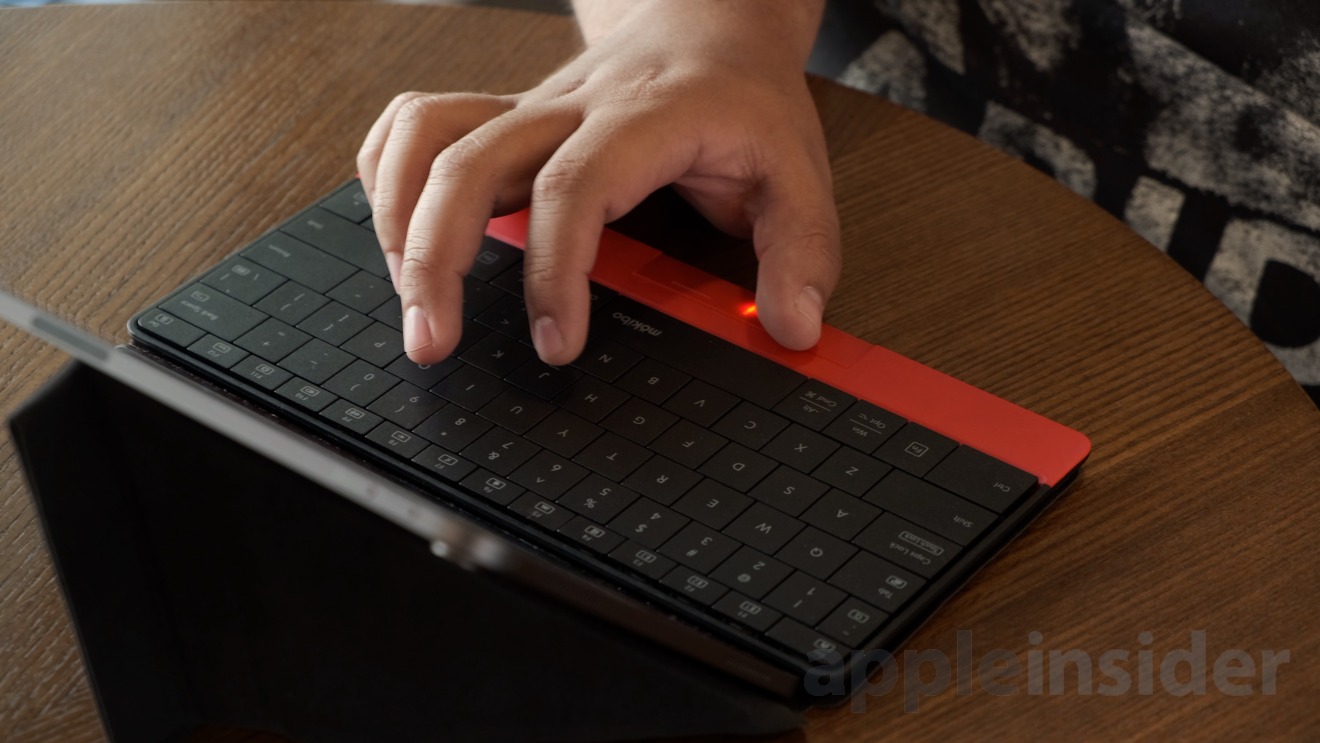 USB-C is the future!
Mokibo is equipped with a 590mAh battery which is supposed to last four to five hours per day — but that also depends on how often you use the keyboard. On standby, it should last for at least five months.
Sadly, the keyboard charges via micro-USB, but Innopresso did mention to AppleInsider that they'll eventually have a USB-C variant in the future and potentially an iPad Pro type cover keyboard, too.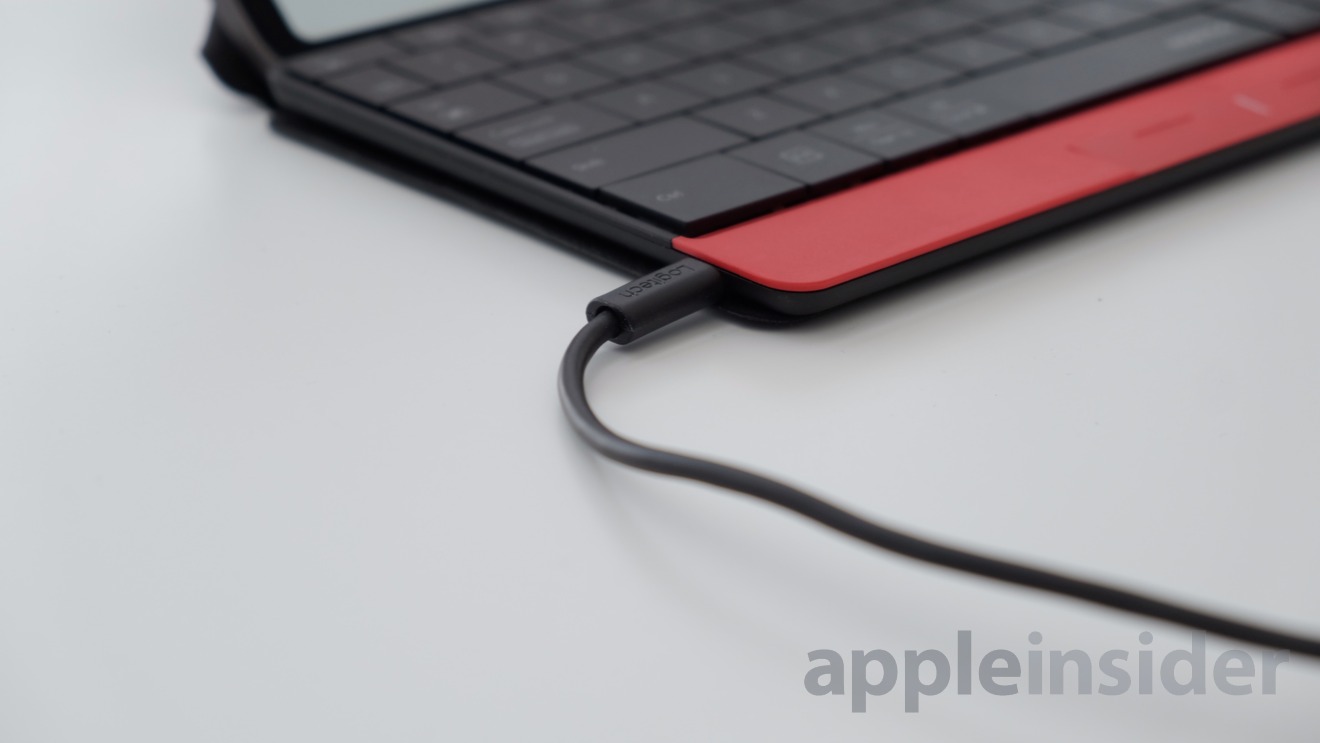 The keyboard is the trackpad
The touch capability on the Mokibo works really well. With the mouse feature turned on, in our testing, the keyboard was able to detect the mouse immediately and the cursor is moved by sliding your fingers across the keyboard. You do have to have your thumb by the lower end of the keyboard to avoid accidental key inputs, but it works well.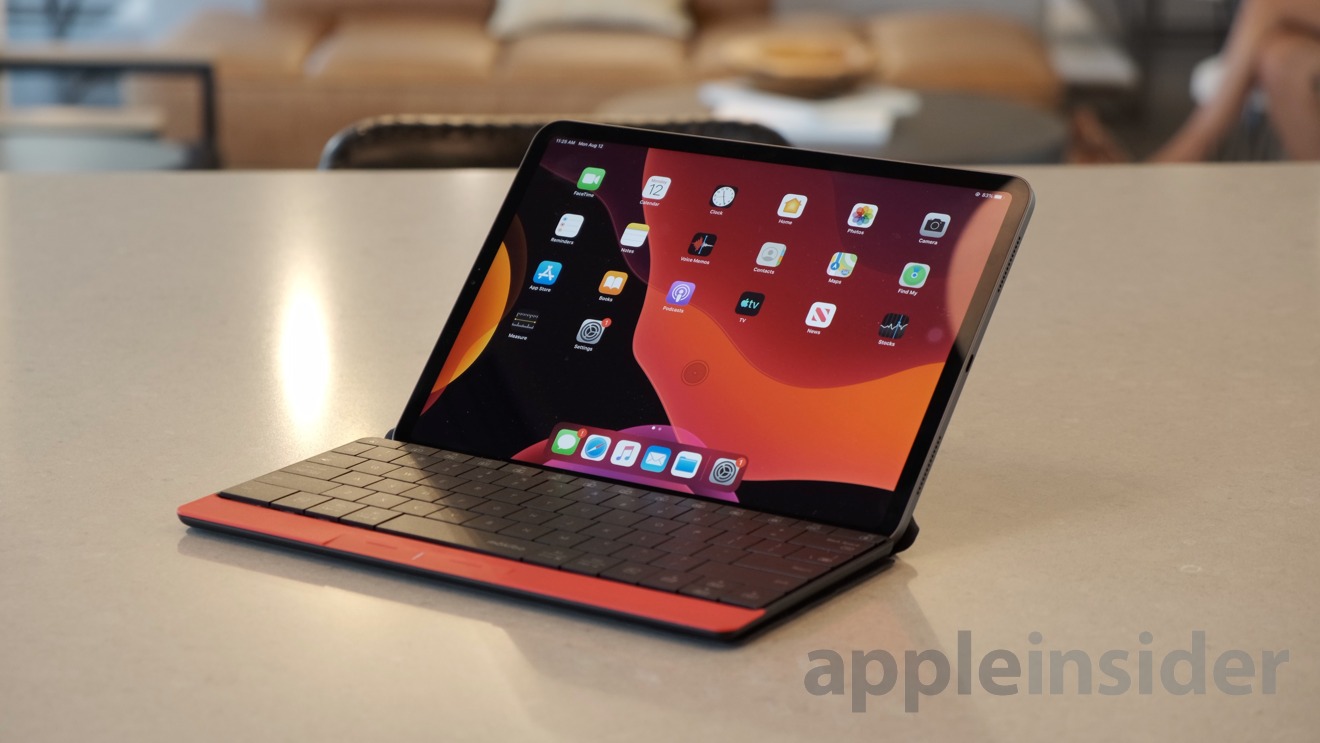 You can use two fingers to scroll through web pages and apps. But, it's somewhat jerky and lacks that momentum that you usually get by touching the screen.
The trackpad feature works best for simple things like pointing, clicking, and is somewhat decent for text selection. It is definitely weird to use the keyboard as the touchpad versus a traditional trackpad on a laptop, but overall, it's a great concept and workaround for the iPad.
Not good enough
We like the direction the Mokibo is headed, but where the keyboard falls short are the Pantograph Type switches which feels mushy to type on, the inclusion of micro-usb in 2019 is disappointing to say the least, and its premium price tag of $199 is a little bit too expensive for a third party keyboard.
Other than that, the keyboard is good enough for everyday operation and it's certainly a unique way to type and get around on your iPad.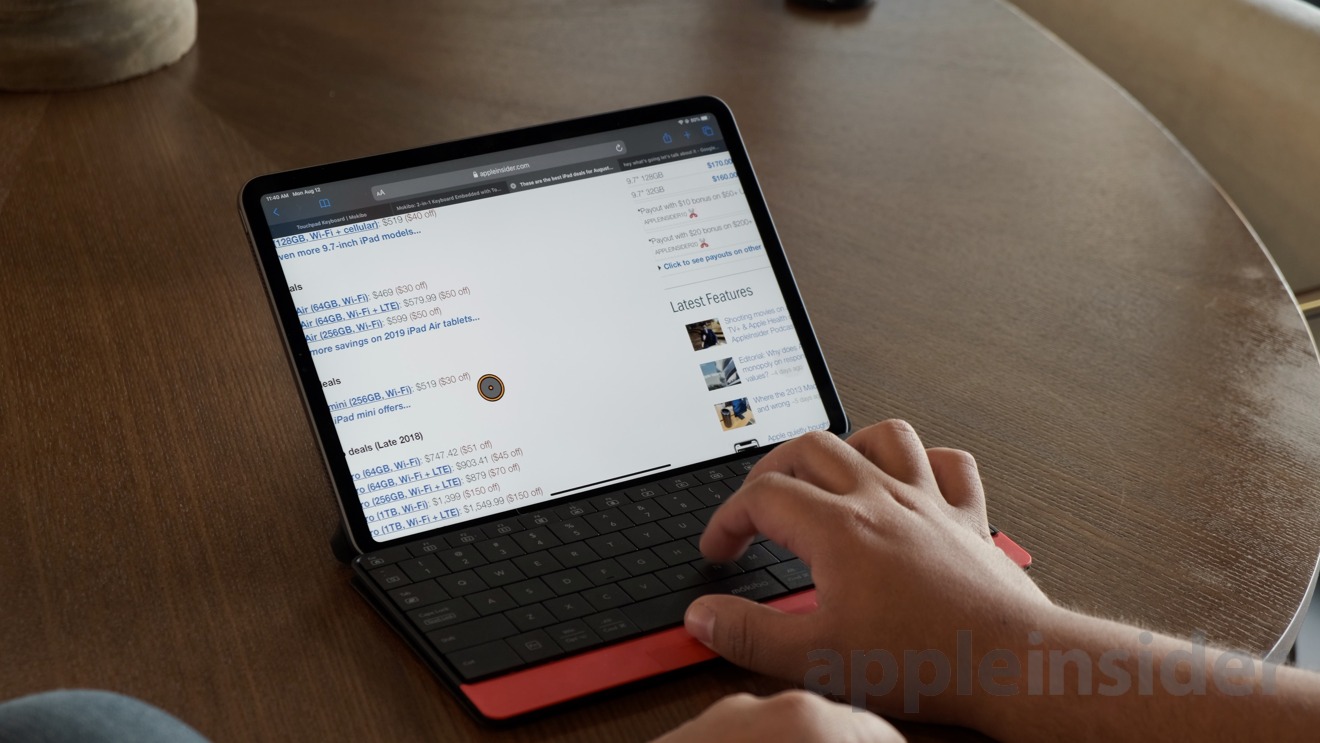 Is it the perfect keyboard solution for the iPad Pro? No, but it's a great starting point for third-party manufacturers to think about the future of iPad Pro keyboards. Hopefully in the next few months we'll see more keyboards like the Mokibo that can help make the iPad Pro feel a little bit more of a laptop replacement.
Where to buy
The Mokibo is currently on Indiegogo and will ship at the end of August. And it'll be available on Amazon shortly after the units from its campaign has shipped.