Apple loses bid to toss suit alleging ex-engineer was not credited on Find My iPhone, Passbook patents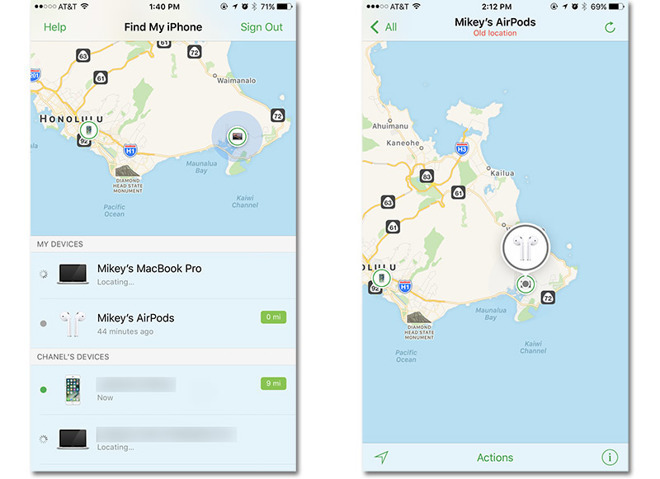 A California court this week denied Apple's motion to dismiss a lawsuit that claims the company failed to cite ex-engineer Darren Eastman as an inventor on a clutch of patents covering Find My iPhone and Passbook.
In a ruling handed down by U.S. District Court Judge Jon S. Tigar, the court denies Apple's motion to dismiss Eastman's claims on inventorship, but grants without prejudice dismiss the former employee's accompanying claim of defamation.
Eastman filed the suit in state court last August, alleging Apple knowingly omitted his name from one patent detailing Apple's Passbook (now Wallet) app and four patents protecting Find My iPhone. He also alleged wrongful termination over attempts convince a manager to fix a Disk Utility flaw prior to the release of OS X Yosemite, communication Apple categorized as unprofessional and inappropriate.
Apple removed the case to federal court in September 2018. As a result, the wrongful termination claims were severed and remain unadjudicated as the patent case proceeds.
At the time, Apple's motion to dismiss the federal patent suit was granted as the court determined Eastman failed to state a claim because his allegations lacked detail. The claims were dismissed with leave to amend, which Eastman did in December 2018. That attempt was likewise dismissed, but a third amended complaint, lodged in May, runs 191 pages and includes 86 pages of direct comparisons between Eastman's notes and Apple's filed patents. The engineer also tacked on claims relating to three Find My iPhone patents.
Apple again moved to dismiss asserting on certain claims prior art, concept invalidation and Eastman's failure to allege that his invention notes were shared with the company or cited inventors. On the topic of defamation, Apple argues a statute of limitations applies to such allegations and, alternatively, omission of Eastman's name from a patent does meet the criteria of defamation as a matter of law.
Apple's arguments to dismiss claims related to the Find My Phone patent rely on requests for judicial notice of documents that in effect render Eastman's invention as obvious. The court denied the motion, noting Apple failed to cite a previous federal circuit decision that found the basis of the company's argument — a side-by-side comparison between a complaint's allegations and judicial notice of an article — improper. Further, the court denied Apple's motion to dismiss the Passbook allegations as Eastman has provided an explanation of his complaint in sufficient detail.
Eastman is seeking recognition for his part in inventing Find My iPhone and Passbook, as well as associated damages and interest.
In a statement to The Register, the former Apple engineer said that since filing the suit he has been contacted by a multiple former and current employees who claim the company filed patents based on their work without attributing proper credit. If true, Apple could be facing additional lawsuits targeting its intellectual property practices.