Qualcomm can maintain licensing tactics pending appeal, court says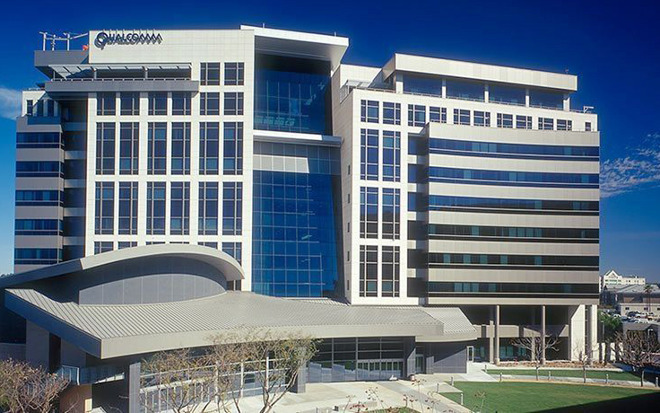 The U.S. Court of Appeals for the Ninth Circuit on Friday granted Qualcomm's request to stay enforcement of an antitrust ruling handed down in May, allowing the chipmaker to continue what was deemed to be anticompetitive business practices.
According to the filing (PDF link), Qualcomm successfully raised "serious questions" on the merits of a district court's antitrust ruling. As such, the company can maintain existing license terms with customers, offer modem chips under condition of a customer's patent license, and is not required to offer standard essential patent licenses to modem suppliers.
The stay remains in effect until the company's appeals process is complete or is ordered otherwise by the 9th U.S. Circuit Court.
"We are pleased that the Ninth Circuit granted our request and believe the district court decision will be overturned once the merits of our appeal have been considered," Don Rosenberg, executive vice president and general counsel for Qualcomm, said in a statement to CNET.
Qualcomm is battling a Federal Trade Commission lawsuit targeting a so-called "no chips, no license" strategy. Lodged in 2017, the case alleges Qualcomm leverages its dominant power in the wireless chip industry to garner beneficial licensing and exclusivity deals with customers.
Apple, which recently settled its own legal war with Qualcomm, was among the companies cited as being injured by the chipmaker's business strategy.
In May, Judge Lucy Koh determined Qualcomm violated federal antitrust laws and ordered remedial actions that call for the firm to restructure current and future licensing tactics. Qualcomm appealed the ruling, saying capitulation would irreparably harm its lucrative patent licensing business.
Koh shut down a subsequent attempt to stay enforcement of her decision in July, forcing the issue to a higher court. That ruling came down today.
"Whether the district court's order and injunction represent a trailblazing application of the antitrust laws, or instead an improper excursion beyond the outer limits of the Sherman Act, is a matter for another day," the order reads.
The appeals court is slated to hear oral arguments in January.