Hands on with Apple's new iPhone 11 case lineup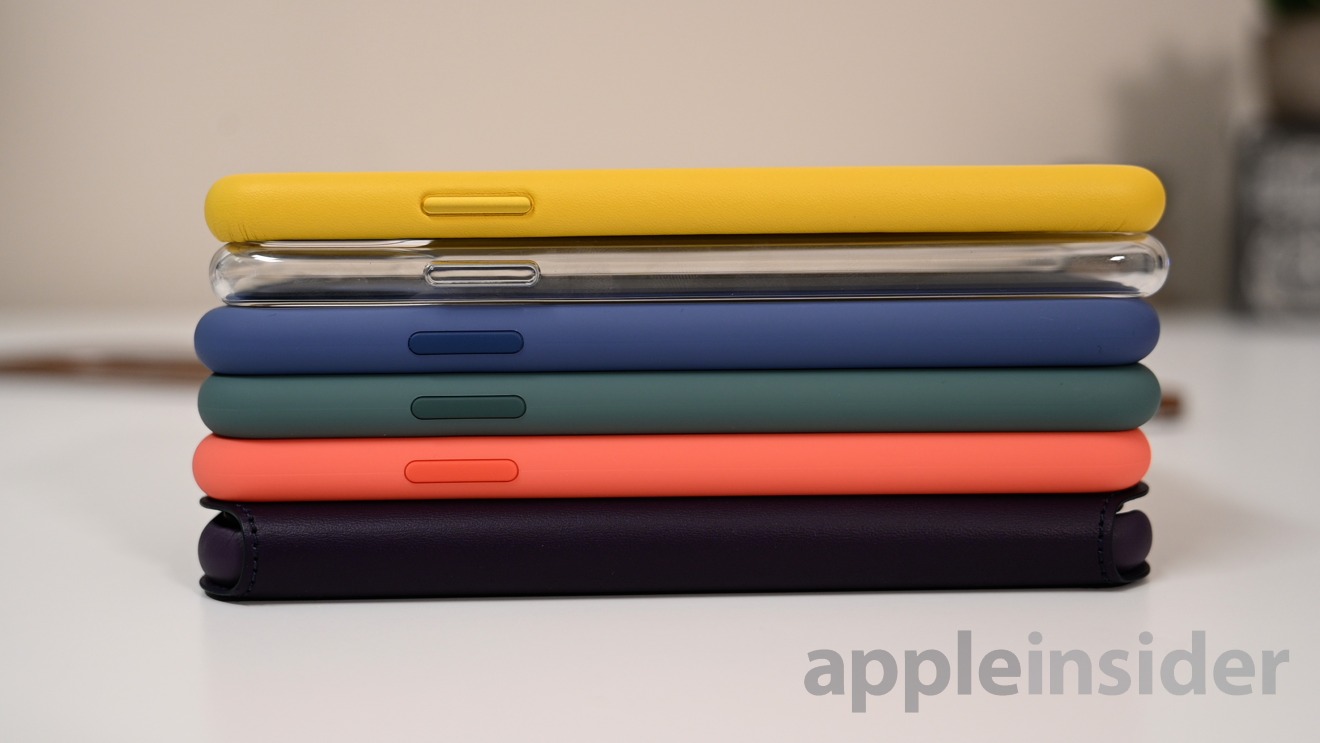 With a new line of iPhones, comes a wide array of new iPhone cases from Apple. Let's take a look at the silicone, leather, clear, and folio cases for the iPhone 11 and iPhone 11 Pro line.
There are three different iPhone 11-series phones. The iPhone 11, the iPhone 11 Pro, and the iPhone 11 Pro Max. For the iPhone 11, Apple only has limited cases available — a clear case, a black silicone, and a white silicone. If you pick up the iPhone 11 and want something more exciting, you will have to explore the vast number of third-party options.
Fortunately, Apple does have a robust lineup for the iPhone 11 Pro and iPhone 11 Pro Max.
Clear case
With the iPhone XR, Apple introduced a clear case to show off the vivid colors. Now, that same case is available for the entire iPhone lineup — including the iPhone 11 Pro and 11 Pro Max.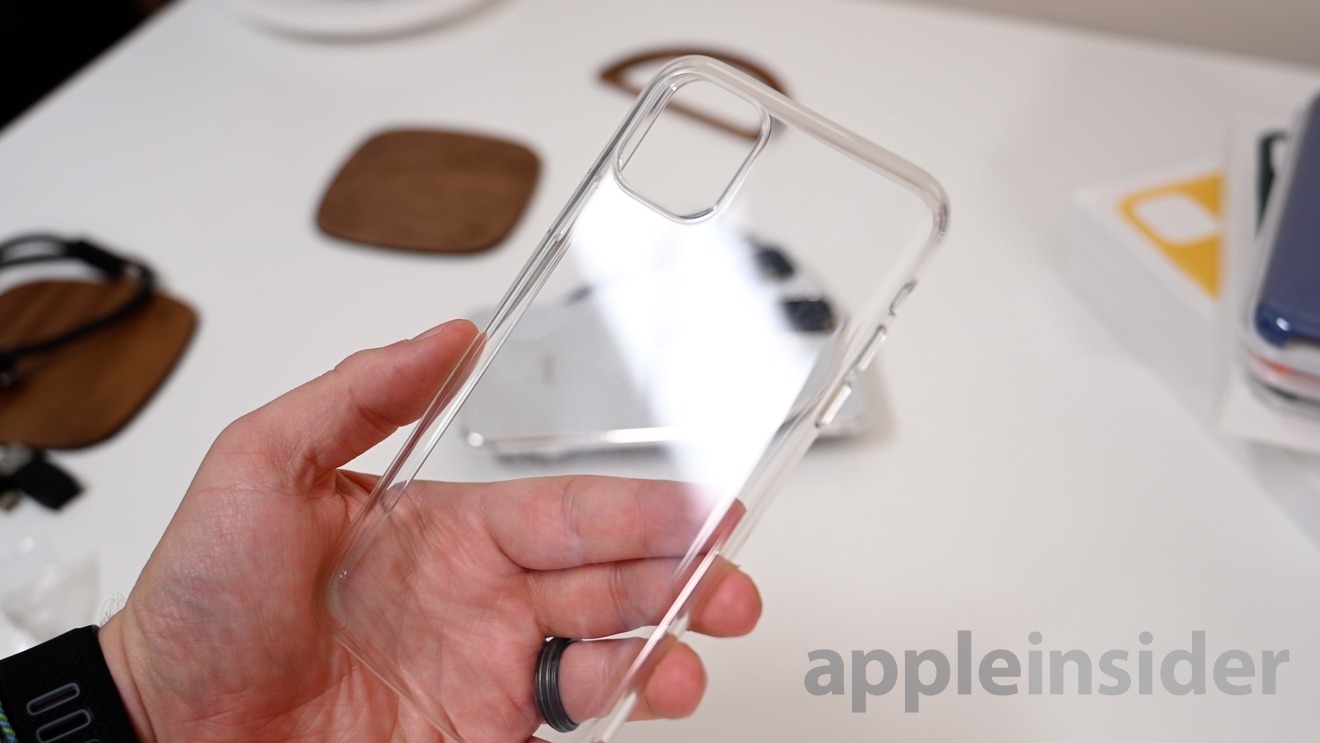 Apple's clear case is very simple and at first blush looks indistinguishable from the third-party options. Compared to those bargain-bin cases, Apple's has historically been more resistant to yellowing. After having Apple's clear case around for the better part of a year, we can confirm that last year's model is fairly resistant to yellowing. There are small hints in little places but otherwise is still clear, so we're not really worried about this year's iteration either.
Silicone cases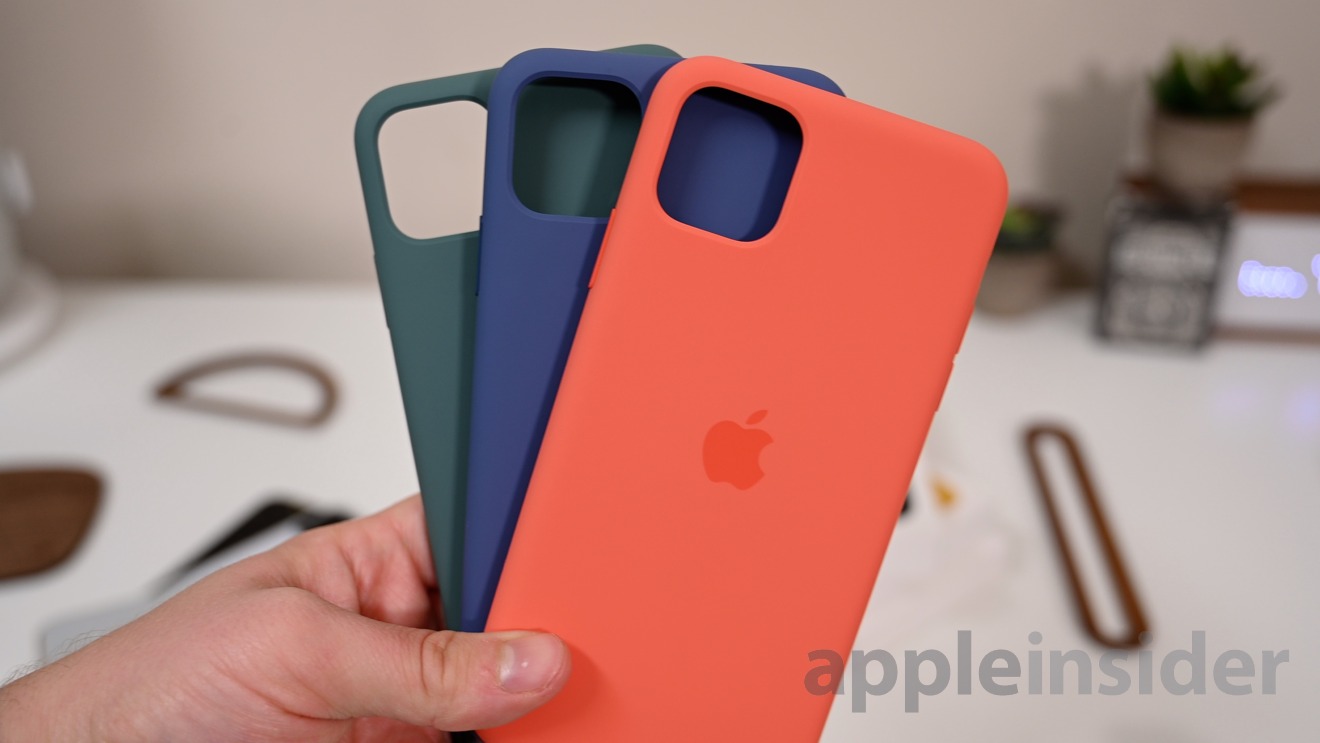 The silicone cases come in several colors including clementine, pine green, Alaskan blue, pink sand, black, PRODUCT(RED), white, and midnight blue. Many of these colors were available before but clementine, pine green, and Alaskan blue are new. At least technically new — clementine looks very similar to nectarine, and there have always been variations of blue and green.
The silicone cases feel nice and add solid grip though removing them from tight pockets can be difficult.
Leather cases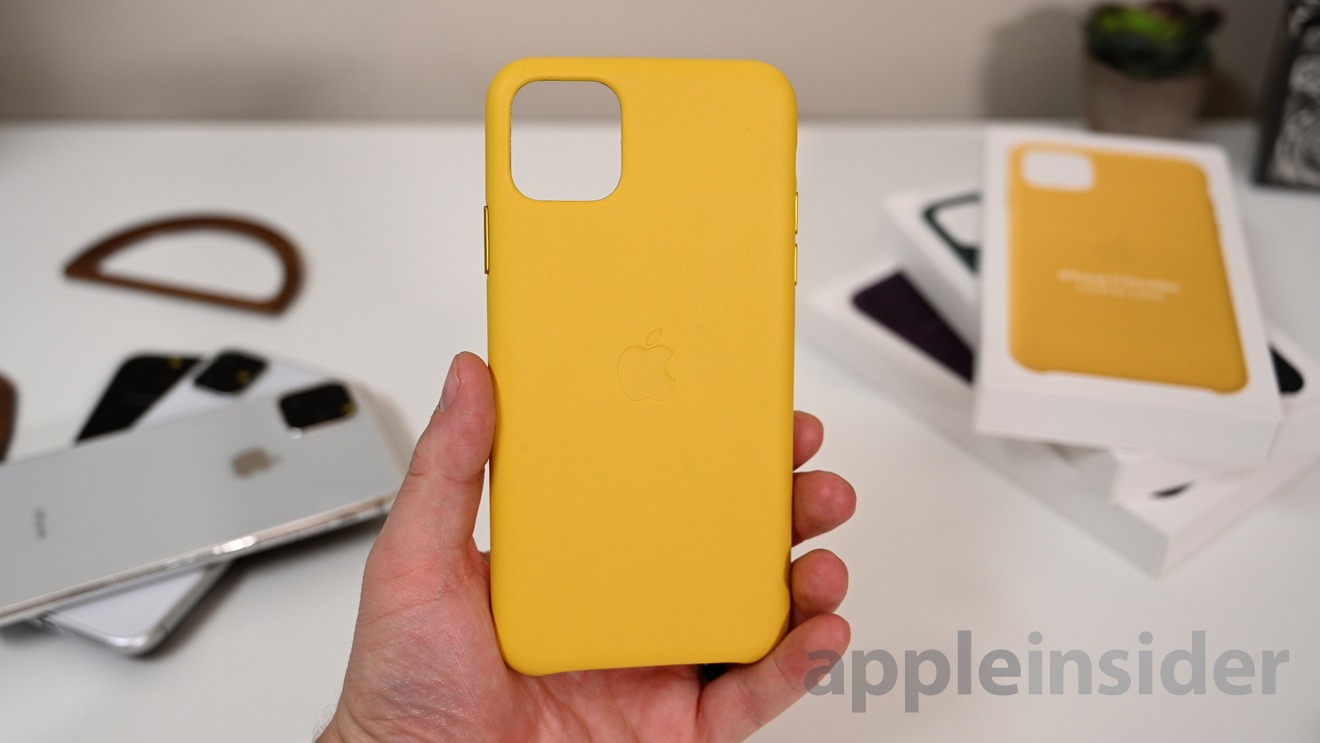 For the leather line of cases, Apple offers six colors — black, PRODUCT(RED), saddle brown, midnight blue, forest green, and for the first time, Meyer lemon.
Not much has changed on this year's cases, other than the larger camera cutout. What we loved about them before, we still love now. That includes the better tactile feel of the anodized aluminum buttons on the sides that add an additional premium touch.
These leather cases start to develop a patina after only a couple days of use and it only gets better over time. And, in our experience using Apple's cases, the leather ones do hold up better long-term over the silicone ones.
Leather folio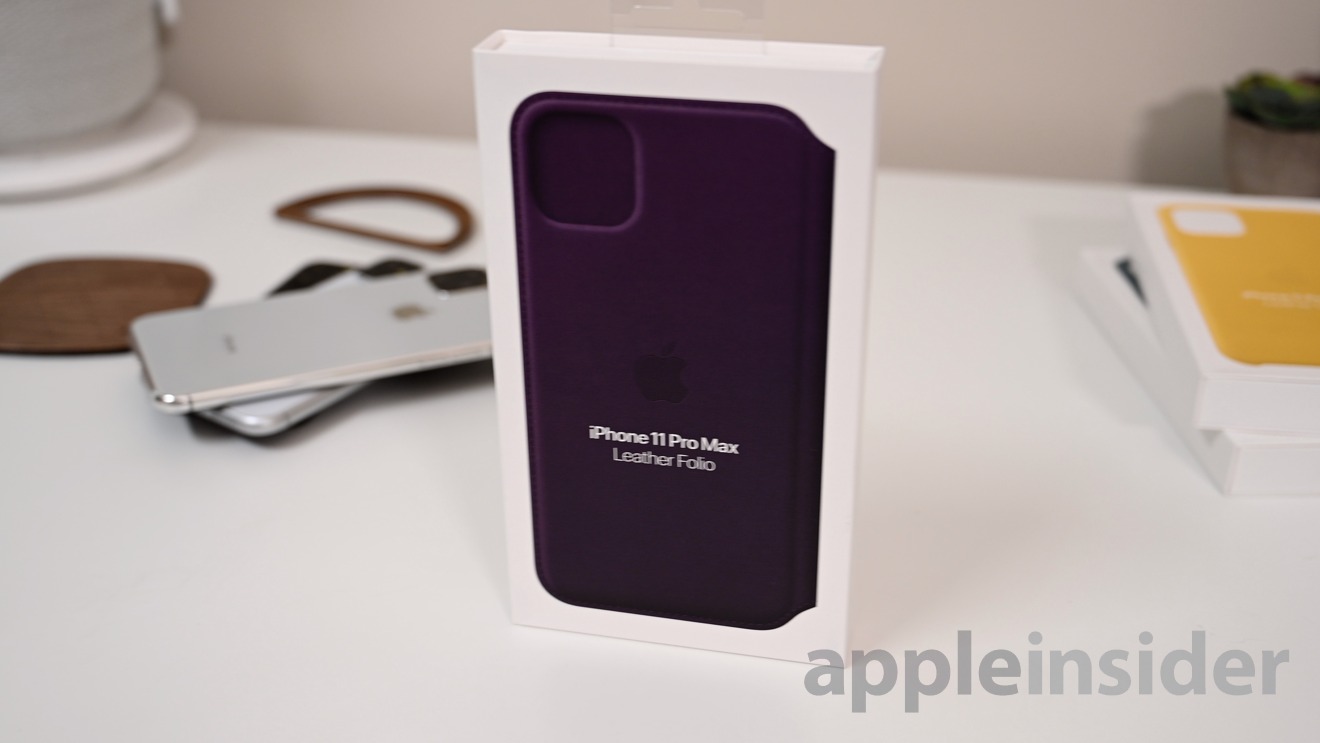 For the leather folio, Apple has made it available in both aubergine as well as black. These folios allow for easy storage of bills or cards on the inside of the flap and will automatically sleep/wake the device whenever it is closed or opened.
There is no word on whether the official folio is compatible with Apple Card, given that it is a bit thicker than plastic cards — but we suspect it will. Time will tell for sure though, and we'll get back to you on this.
You can grab any of Apple's iPhone 11 cases directly from Apple or at Amazon.com.