Apple's iPhone 11 Pro batteries up to 25% larger than 2018 models, government filings show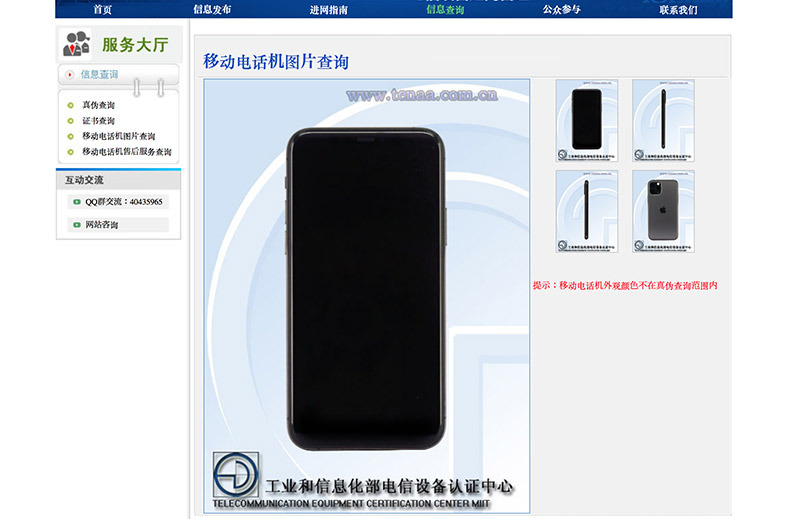 AppleInsider is supported by its audience and may earn commission as an Amazon Associate and affiliate partner on qualifying purchases. These affiliate partnerships do not influence our editorial content.
Filings with the Chinese Ministry of Industry and Information Technology's Telecommunication Equipment Certification Center (TENAA) reveal a handful of specifications relating to Apple's iPhone 11, 11 Pro and 11 Pro Max models, including significantly more capacious batteries on the top models.
A total of three TENAA regulatory filings for iPhone 11 (A2217), iPhone 11 Pro (A2200) and iPhone 11 Pro Max (A2223) were issued in late August and include photos of the phones, physical dimensions and a few tidbits regarding internal hardware. Sections of the listings are also reproduced in an overview of recent Apple filings posted to the TENAA database.
While many of the facts and figures were revealed by Apple in its iPhone unveiling last week, TENAA lists two unannounced, and as-yet-unconfirmed, specifications in handset battery capacity and processor memory.
Of note, iPhone 11 is supposedly powered by a 3,110 mAh battery, while iPhone 11 Pro and 11 Pro Max come packed with 3,046 mAh and 3,969 mAh cells, respectively. Those numbers compare to battery specs of last year's iPhone XR at 2,942 mAh, iPhone XS at 2,658 mAh and iPhone XS Max at 3,174 mAh.
While the iPhone 11 boasts a roughly 6% improvement in battery capacity, iPhone 11 Pro and Pro Max see gains of 14.6% and 25%, respectively. The boosts to Apple's high-end handsets are likely the result of additional internal space gained from the removal of 3D Touch hardware, which was replaced in 11 Pro by software-based Haptic Touch technology.
Haptic Touch was introduced with iPhone XR and remains in the handset's successor, iPhone 11.
The TENAA records were spotted by MacRumors in a search of the filing system on Tuesday.
Also reiterated by the TENAA filings are RAM allotments of 4GB for each new iPhone model. System memory details of the A13-powered devices were first discovered in Geekbench benchmark listings on Monday.