Apple shares photos of first iPhone 11, 11 Pro, Apple Watch Series 5 sales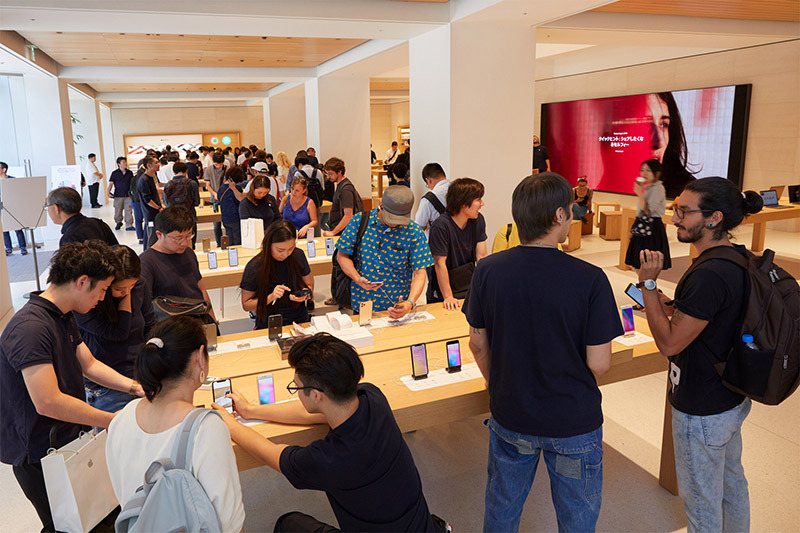 As it does every year, Apple on Friday celebrated a start to retail sales of its fall hardware lineup, iPhone 11, iPhone 11 Pro, iPhone 11 Pro Max and Apple Watch Series 5, by sharing a few photographs of day-one customers.
Unlike past iPhone launches, Apple pushed out a press release highlighting a single store — long lines and happy buyers at its new brick-and-mortar outlet in Tokyo's Marunouchi district — instead of multiple international locations.
By contrast, in touting the retail debut of iPhone XS in 2018, the company pulled together photos from Australia, Japan and Singapore.
At Apple Marunouchi, customers were divided into two lines, one to handle preorder reservations and another for all comers. Apple did not comment on sales figures or demand at other locales.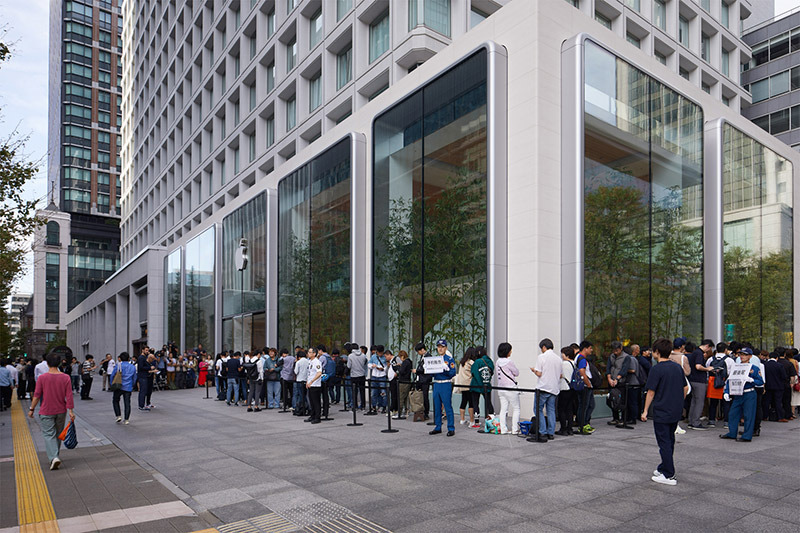 As noted on Thursday, fans were lining up outside of Apple stores overnight and early Friday morning to be one of the first to snag a new iPhone 11, 11 Pro, 11 Pro Max or Apple Watch Series 5. Customers queued at Apple stores in Dubai, Japan, Singapore and locations across Europe shared photos of their experience online.
With sales starting on Friday, Sept. 20, at 8 a.m. local time, Apple's latest mobile products are, as of this writing, available in areas of the Asia-Pacific region, retailers in India and parts of Europe.
Stay tuned to AppleInsider for the latest news about iPhone 11, 11 Pro and Apple Watch Series 5, including upcoming hands-on looks and in-depth reviews.