Adobe updates Premiere Pro, Audition with new features and performance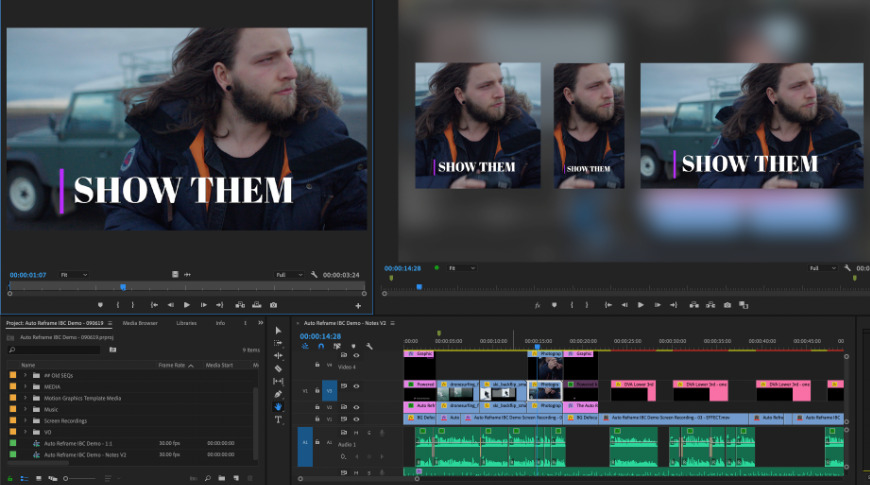 Alongside new versions of After Effects, Character Animator, and Premiere Rush, Adobe has updated all of its major audio and video apps. Most introduce new features such as automatic reframing, and all have improved performance.
As part of its giant update of Creative Cloud apps, Adobe has released new editions of its major video and audio software including Premiere Pro, Audition and After Effects. Overall, the apps have had performance improvements, but most also have new features.
Premiere Pro and its associated After Effects app have seen the most additions. The video editor now includes Auto Reframe, a machine-learning-powered system that automatically crops and pans footage to fit different formats.
Specifically, footage shot in regular 16:9 widescreen can be automatically reformatted to square, vertical or a custom aspect ratio. Adobe says this uses its Sensei technology to analyze the footage so that it keeps the main action within the frame. The automatic results are adjustable, meaning you can fine-tune any part of your footage.
Premiere Pro also extends Adobe's Time Mapping feature. This is how you speed up a video clip and previously Premiere Pro let you create a fast-forward motion of up to 1,000% of the original speed. Now that's increased to 20,000%.
After Effects, the Apple Motion-like effects editor, has a new GPU architecture as well as improvements to how the app uses the Mac's CPU. Adobe claims this means improves performance to allow for previewing effects in real time.
Adobe also specifies that its recent Content-Aware Fill feature, introduced earlier in 2019, now runs at twice the speed while utilizing half its previous memory requirements. Multichannel EXR files are reportedly up to between 10 and 12 times faster. Similarly, importing ProRes HDR is said to be up to 10 times faster.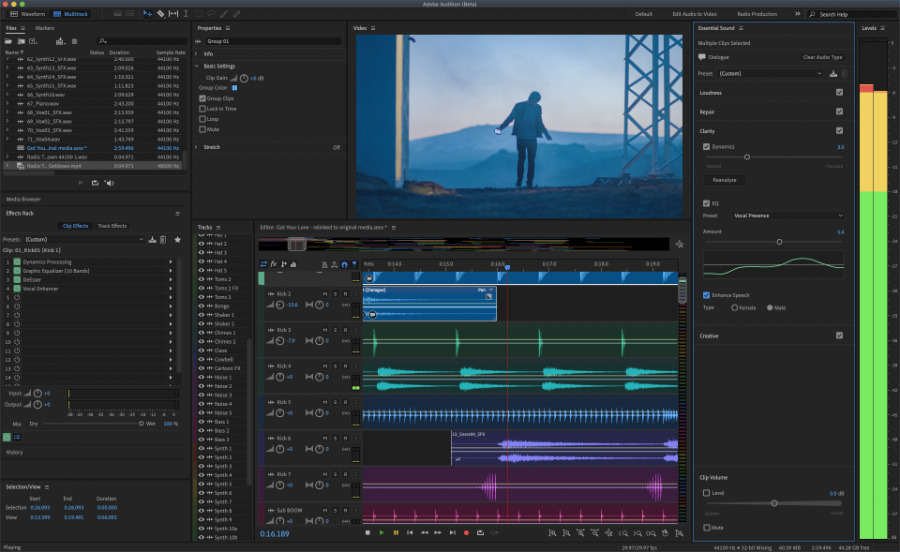 Audition, Adobe's audio editing app, has also been updated with new and improved multichannel audio effects workflows.
All of the updates to these apps are available now via Adobe Creative Cloud. Creative Cloud is a subscription service offering certain individual apps for either $9.99 or $20.99 per month, or a bundle of them all starting at $52.99 per month.