Crime blotter: Festival thefts and drugs weighed on iPhones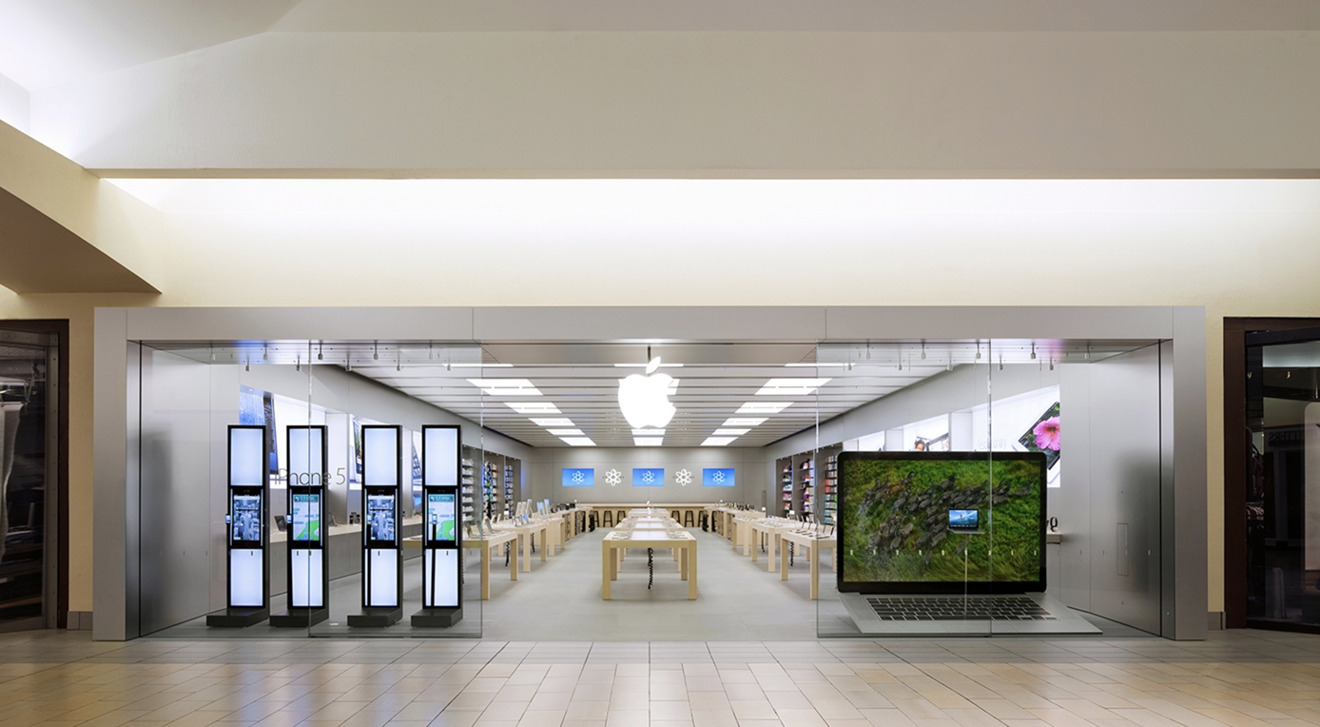 Hundreds of iPhones are stolen from a festival, a credit card forgery ring is spotted in an Apple Store, and police warn of a drug-dealing scam using iPhones as weighing scales.
The latest in an occasional AppleInsider series, looking at the world of Apple-related crime.
Massive electronics fencing operation busted in California
Police in the Bay Area have busted a massive fencing operation that included 1,800 stolen electronic devices, including many iPhones and other products. According to The San Jose Mercury News, the operation was centered around a pair of wireless stores in California, and its reach extended as far as Dubai, Vietnam, Mexico and Iran. The operation worked with crews who stole iPhones and other products from FedEx and UPS trucks.
Hundreds of iPhones stolen from festival, recovered
Police in Palm Beach County, Fla., recovered more than 100 iPhones that had been stolen the previous weekend from the Electric Daisy Carnival in Orlando. Per CBS 12, the phones, as well as stolen credit cards, were found in the car of 25-year-old man who was subsequently arrested. Those whose phones were stolen are advised to contact the Orlando Police Department.
A different man, 34, was arrested in Orlando for stealing 30 other phones, including iPhones and Samsung models, from the same carnival, reports Click Orlando.
Hospital worker accused of stealing from patient, spending money on iPhone, "hen party"
A hospital worker in the U.K. is accused of stealing bank cards from a patient and using the money for a spending spree, one that included both a new iPhone and a "hen party" that entailed spending the equivalent of $600 at an area strip club. Per The Evening Standard, the woman and her boyfriend also spent money on foreign travel and to pay a parking fine.
Apple Store employee fired for sending customer's photo to himself
Following a viral Facebook post in which a California woman accused an Apple Store employee of using her phone to send one of her intimate photos to himself, that employee has been fired. According to Bakersfield Now, the incident took place at the Valley Plaza Mall Apple Store.
The woman, who was uneasy during the store visit, returned home to find that a text had been sent from her phone to an unfamiliar number, with an "extremely personal" photo from nearly a year ago attached. The store launched an investigation and announced the employee had been dismissed, and police say criminal charges are possible.
Man's iPhone stolen after he got in a car he mistook for an Uber
An Indiana man had his iPhone stolen earlier this month after he got into a car that he mistakenly believed was his Uber ride. According to IDS News, the man ordered an Uber and got into a black SUV that arrived, believing it was that Uber.
It was not his ride, but the driver agreed to drive the man home anyway, in exchange for a Venmo payment. Upon reaching his destination, he handed his iPhone XR to the man to enter his Venmo information, but the driver instead sped away with the iPhone in hand.
Man suspected in nationwide credit card forgery ring spotted in Iowa Apple Store
Police in Iowa say they spotted a 47-year-old man who is wanted for his part in a nationwide credit card forgery ring at an area Apple Store. The Des Moines Register reports Nicolae Marius Barbu is wanted on multiple felony charges of identity theft and credit card forgery, and was spotted by security cameras at an area Apple Store. He is said to be involved in a ring that steals credit cards from gym lockers and then uses them to purchase "high dollar computer electronics."
Same Apple Store robbed three times
An Apple Store in the Milwaukee area was robbed in three separate incidents in September. According to Fox 6 Now, the thefts were of over $30,000 worth of merchandise, mostly of iPhones.
Four people from Chicago, including a 17-year-old, were charged in connection with the thefts, after store employees recognized one of the thieves from a previous theft.
Theft at Infinite Loop Apple Store
A group of people stole a number of items from the Apple Store at Apple's former headquarters at One Infinite Loop in Cupertino in September. Per The San Jose Mercury News, the suspects "acted in concert to take multiple store items without paying before fleeing to a waiting getaway vehicle," for a loss of over $18,000.
Police tout "scam" of drug dealers weighing drugs with iPhones
In a tongue-in-cheek social media post, a police department in North Carolina recently made its community aware of a "scam," in which "untrustworthy drug dealers" are using iPhones, rather than scales, to weigh drugs before selling them. On the department's Facebook page, which includes a picture of an iPhone, the Mint Hill Police Department asks gullible community members to come to the police department and "schedule to meet with one of our officers [who] can assist you by weighing your purchase to ensure that you didn't get cheated out of what you paid for."
Former Atlanta cop accused of stealing iPhone at gunpoint
A former Atlanta police officer, who had resigned from the police department following an investigation, was later arrested for robbing two people of cash and an iPhone at gunpoint at a Cobb County hotel. According to The Atlanta Journal-Constitution, the 22-year-old wore his uniform, badge and gun during the robbery.