Review: Braven's Flye Sport Rush wireless earbuds have great sound — and a design flaw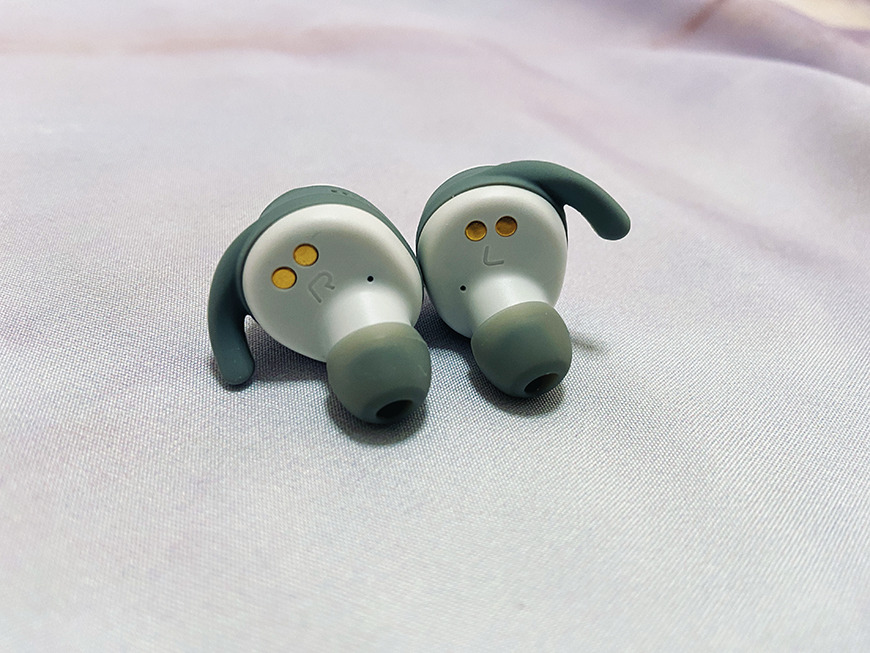 The Flye Sport Rush wireless earbuds are sweat-proof, rain-proof, long-wearing earbuds geared toward athletes and outdoor enthusiasts of all kinds, but they still miss the mark with an important feature.
Today we're taking a look at the sports-centricFlye Sport Rush.They're IPX5 rated, meaning they'll stand up to sweat and rain, and their extra-long battery life encourages you to take them on all your adventures.
Audio quality
Let's start by putting this out here: the Flye Sport Rush earbuds have incredible audio quality for something that costs less than $100. As long as you take a few minutes to figure out what ear-tips work best on the earbuds, you can get that perfect snug fit that helps to round out the sound.
The bass is surprisingly deep, the mids pleasingly full, and the highs refreshingly crisp. We were quite impressed. Again, you'll need to make sure that you get the proper fit, but Braven includes several different tips to help you find what you need.
We'd be remiss if we didn't remind you to listen to your audio at reasonable volumes, and with earbuds, it's doubly crucial as there's not much of a buffer between your ears and the sound.
As far as microphone quality goes, the Fly Sport Rush earbuds were okay. The microphone doesn't seem to be particularly special, but in our test calls, we could easily hold a conversation without any problem.
Comfort
The Flye Sport Rush earbuds are a bit divisive when it comes to comfort. We found that, when a person is capable of finding a set of tips that work for them, the Flye Sport Rush were comfortable enough to wear for several hours at a time. They felt secure and those who liked them seemed to like them quite a bit.
However, when someone was in between sizes or had ear canals that seemed too small for even the smallest provided tips, it didn't take long for them to cause immense pain.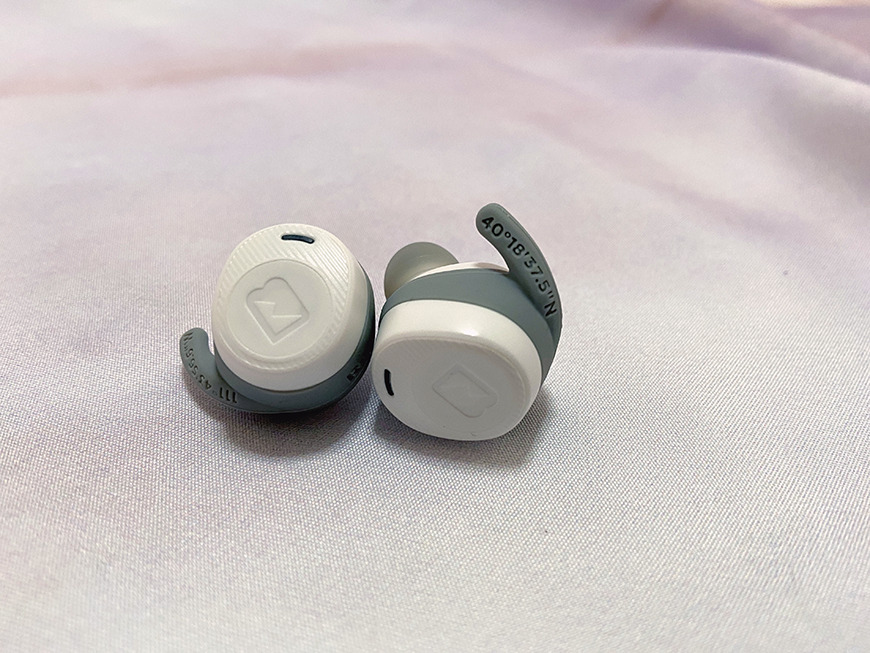 The ear wings — a bit of flexible rubber designed to keep the earbuds in your ears while active — could have been softer as well. When hooked into some people's ears, even the smallest ear wings provided more pressure than was bearable. Thankfully, Braven does include a wingless-cover, which eliminates that problem, though at the cost of them feeling more secure.
We suggest that anyone who has small ear canals or ears look elsewhere, but for the average user, these are probably going to be quite comfortable.
Controls
Here's where we're going to have to dock points off the score — the controls. The Flye Sport Rush earbuds do feature on-device controls, but it's not likely that users are going to want to use them.
To change a song or pause music, users will need to physically push a button on the outside of the earbud, rather than tap them like AirPods. By pushing on the earbud, a user will uncomfortably push the device further into their ear canal.
Not only is this moderately painful to do, but it can also cause damage to the area in and near the ear canal. We do not advise anyone use the on-device controls for that reason.
Battery life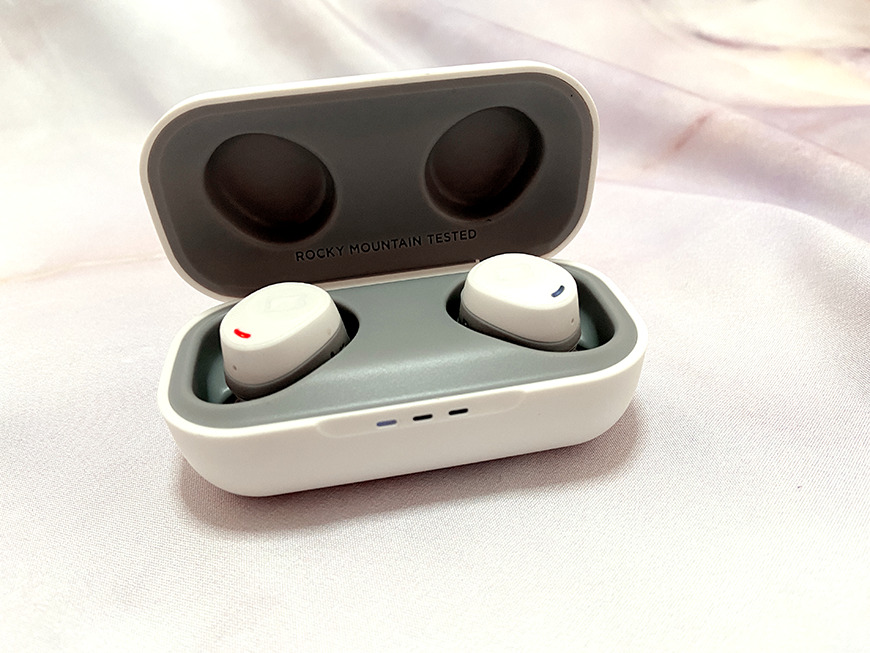 These earbuds have a better-than-average battery life, coming in at just over ten hours when played at a regular volume. The charging case can charge the earbuds a few times, giving nearly 36 hours total playback.
In addition to long battery life, there is a handy rapid charge feature. Ten minutes in the case gives you a full hour of playback, perfect for those moments when your headphones unexpectedly run out of battery.
The earbud case charges via micro-USB, which is disappointing. We hoped that Braven would have made them compatible with USB-C.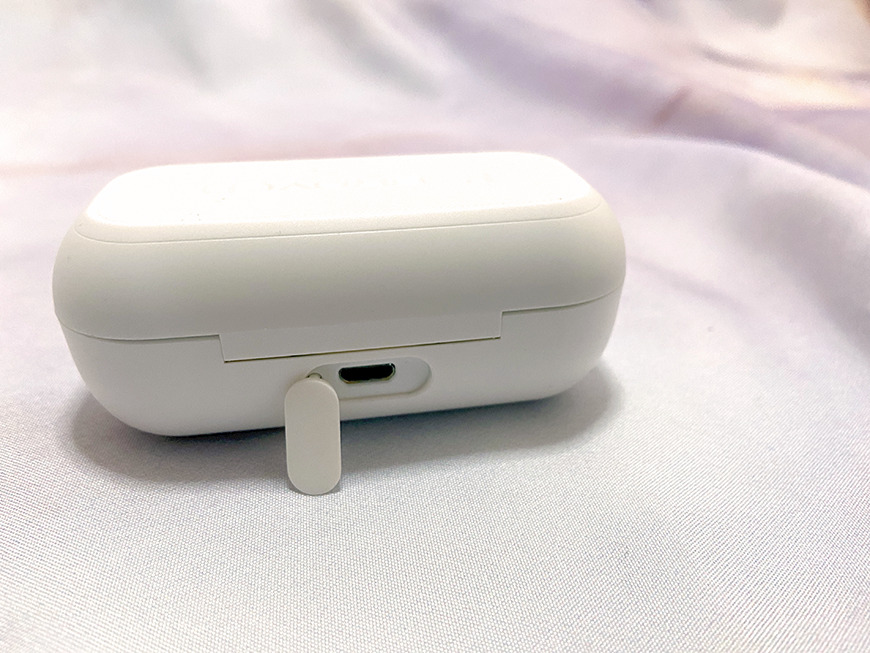 Overall
Braven's Flye Sport Rush earbuds are a respectable contender in the entry-level truly-wireless earbuds category. Their excellent sound quality earns points from us, but we wish that we would have seen integrated touch controls rather than the downright painful push-button. If you'd like to get your own Flye Sport Rush earbuds, head over to Zagg, where they retail for $79.99.You can score an extra 20% off at checkout by using the code INSIDER20 from now through 12/31/19.
Score: 3 out of 5
Pros
Excellent sound quality
Above average battery life
Sweat and rain-proof
Cons
Poorly designed device controls
Highly variable tip sizes
Stiff ear wings