Intel 'Tiger Lake' mobile processors will use new Xe GPU architecture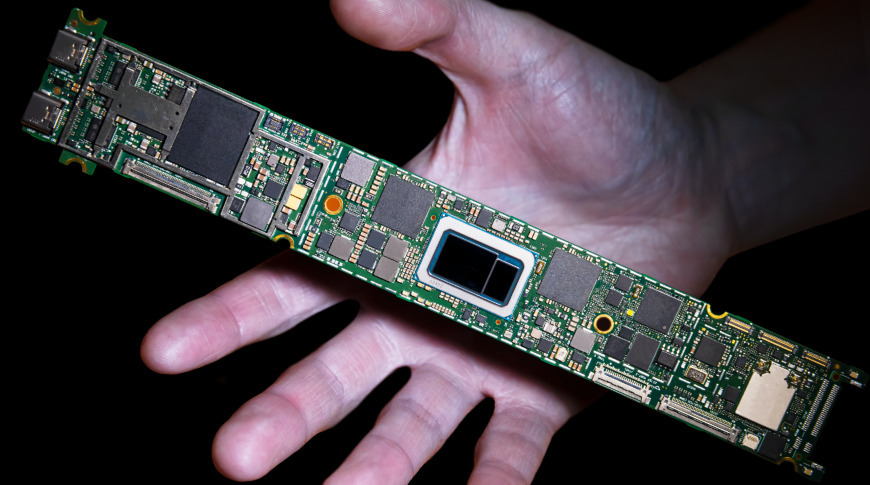 AppleInsider is supported by its audience and may earn commission as an Amazon Associate and affiliate partner on qualifying purchases. These affiliate partnerships do not influence our editorial content.
Intel's next generation of mobile processors, codenamed "Tiger Lake," will help improve machine learning and artificial intelligence on mobile workstations, with high performance gains and a new Xe graphics architecture touted for the chip line.
Chips under the Tiger Lake codename will be made using Intel's already-established 10nm+ process, but will include a variety of extra optimizations to improve performance. The changes included in the mobile-oriented processor is claimed by Intel EVP Gregory Bryant to include "groundbreaking advances in every vector and experience that matters."
As a "first-look" of the processor, the CES 2020 presentation offered a general overview for the chips, which will have optimizations for the CPU, AI accelerators, and the GPU to achieve "double-digit performance gains."
The GPU will be based on Intel's new Xe graphics architecture, an integrated graphics system that will offer "discrete-level" performance, at least double that of earlier versions. This potentially saves vendors like Apple from having to add a separate discrete GPU in their products, as is the case with the 16-inch MacBook Pro line, and some earlier models.
While Tiger Lake's GPU will be integrated into the chip, Intel is also working on making the Xe architecture work for discrete graphics as well. A preview of one such effort, codenamed "DG1," was made onstage at the event, albeit without Intel saying when the project will result in discrete chip production.
Given the likelihood the discrete GPU will be quite similar to the integrated version, one option is for Intel to use both the integrated and discrete GPUs together for enhanced graphical performance. This would, in theory, be similar to how some workstations and gaming PCs use multiple graphics cards in concert, with the workload shared among the collective GPUs.
Intel has been working on its first discrete GPUs for some time, as its integrated versions have not really lived up to the needs of users and device producers, typically forcing the addition of a discrete GPU. The disparity has already forced Intel into working in other directions, such as partnering with long-time rival AMD to combine an Intel CPU with an AMD GPU on the same board.
During the presentation, Intel confirmed it will be the first processor range from the company to include support for Thunderbolt 4.
Intel did not provide processor details as part of the Tiger Lake effort, but it does intend to ship the first chips under the codename later in 2020.
Intel's announcements also covered Project Athena's first verified Chromebooks and an expanded partnership with Google, and new form factor designs including dual-screen and foldable mobile computers. This includes a foldable OLED concept codenamed "Horseshoe Bend," which uses a Tiger Lake processor in a notebook similar in size to one with a 12-inch display, but the folding touchscreen can be unfurled to more than 17 inches.