Build a working Apple I with the new SmartyKit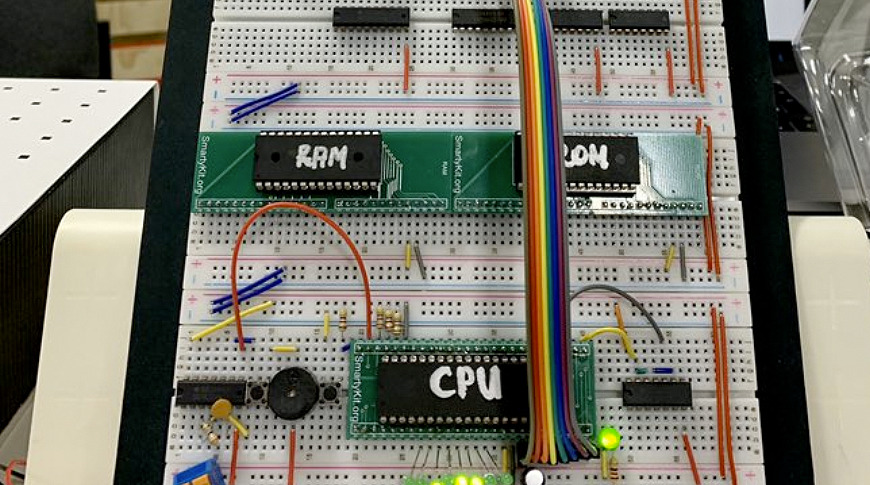 The new do-it-yourself package by SmartyKit gives you all the pieces you need to build the Apple I with no soldering required.
The kit, which debuted at CES 2020, gives Apple fans the chance to build a working replica of the original Apple I.
Designed to teach folks how computers work, the SmartyKit 1 includes everything needed to build the computer. Because everything simply snaps into the breadboard, no soldering is required — making this kit great for younger tech enthusiasts or those who simply don't want to invest in a soldering setup.
The kit comes with breadboards, 15 chips with firmware, jumper wires, colored cables, PS/2 and RCA sockets, and a battery holder. The kit is powered off of four standard AA batteries. In a nod to modern needs, users will need to provide their own monitor and keyboard.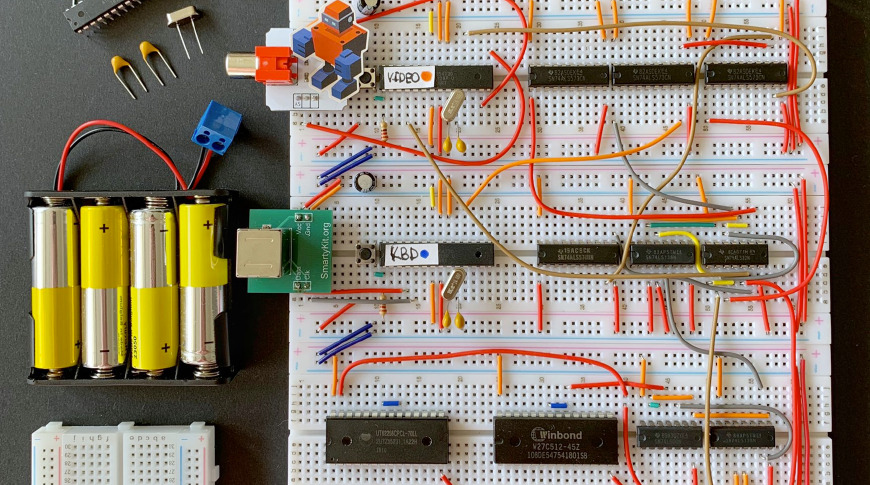 The kit includes the same 1 MHz MOS 6502 processor used in the original Apple I. The ROM chip holds a copy of Steve Wozniak's original Monitor operating system. SmartyKit 1 is capable of running BASIC and the company says they personally use a lightweight version of Python to run their replica.
In the kit, each bag is numbered the same way Lego kits are, which helps to cut down confusion and time spent searching for a specific part.
The kit isn't currently available for purchase, but SmartyKit says it should be available later in 2020. Those who are interested can head over to SmartyKit's website to sign up to receive an email when the kit is available.
The company plans on launching it for $99. For most, there will be an additional investment in buying a PS/2 to USB and Composite to HDMI adapter so the computer can connect to modern keyboards and screens.