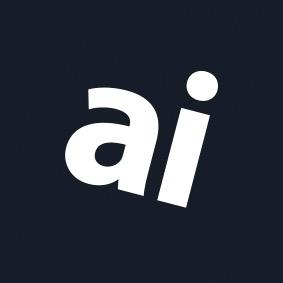 Why you can trust AppleInsider
Review: Twelve South Curve SE is a minimalist Mac stand
Twelve South Curve SE
4.0 / 5
---
Twelve South's newest pedestal for MacBook may look similar to the company's previous Curve stand. It does, however, boast a new sleek white appearance that is a rarity among MacBook stands.
The Twelve South Curve
Curve has been around for a number of years now. It is a sleeve, minimalistic laptop stand well-suited for any portable Mac. It is one curved piece of aluminum that contorts to a cradle on top for the Mac to rest in.
The idea is that by elevating your up, it puts it at a more ergonomic height for use. It also hikes it high enough to go next to a monitor and use two displays side by side without a substantial height disparity — monitor stand height depending, of course.
With the Mac perched up in the air, this also enables better cooling for the machine, allowing it to increase its performance. If the machine overheats, it has to clock down the processor, but by ensuring that the machine is well-ventilated, it won't throttle unnecessarily. Don't assume you are going to get a massive boost in performance just because you elevate your Mac, but it will ensure you get every ounce of performance from the machine.
Final touches for the Curve include silicone on the bottom so it doesn't slide around the desk and silicone pads where the Mac is placed as well.
Curve SE
The original Curve launched with a matte black finish but the Curve SE brings a new colorway — matte white.
Matte white fits into a lot of today's styles and clean, minimal offices. Even Apple's new Mac Pro accessories like the Magic Keyboard are being lightened up with a silver body and black keys rather than black on black.
It also matches Apple's white Magic Trackpad, Magic Mouse, and all of Apple's cables and adapters.
Should you buy the Curve SE
We dig the Curve SE stand for our Mac. If you have the desk space to run dual monitors, this is an elegant way to pull it off. The underside is also very open compared to just sticking your laptop on a stack of books which means that space can potentially be utilized by other desk peripherals.
The stand isn't designed to be typed on, but rather an external keyboard and mouse. This could be a downside for some, but for most use cases it should be fine.
Our machine often gets pushed while editing photos and videos so any additional performance we can squeeze out by keeping it as cool as possible is also a minimal benefit.
It does take up a rather large footprint when not in use and can't exactly be tucked away, but otherwise stays sleek and unassuming.
New sleek matte white appearance
Minimalistic style
Keeps your Mac in a comfortable, ergonomic height
Helps keep machine cool
Large footprint
Can't collapse the not in use
Unable to type while on the stand
Rating: 4 out of 5
Where to buy