Apple reportedly rejecting coronavirus apps not developed by recognized institutions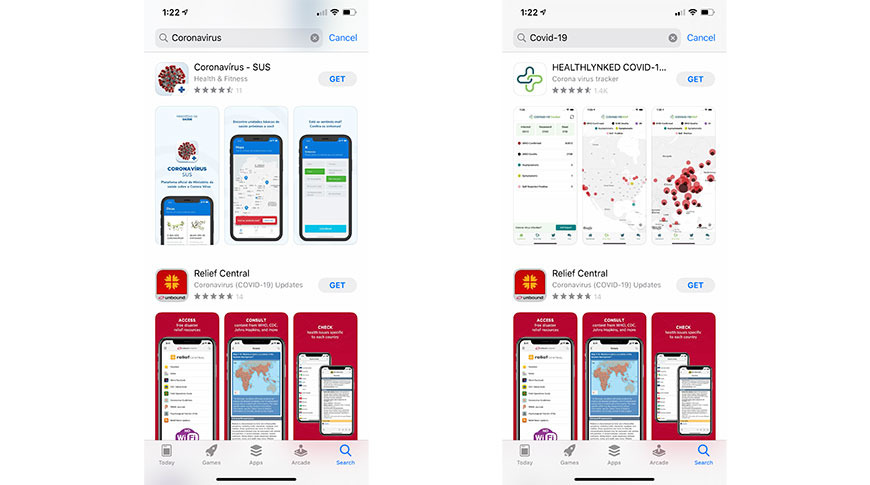 In what appears to be a bid to halt the spread of misinformation, Apple is restricting distribution of apps related to COVID-19 to recognized health agencies and institutions, a report said Thursday.
While Apple has yet announce hard and fast App Store rules regarding apps that provide information about the coronavirus outbreak, four independent developers told CNBC that their software was rejected because it lacked backing from an official health agency or public entity.
Apple reportedly told one developer that all apps related to COVID-19 must be published by a health organization or government. Another developer received an email from Apple saying, "Apps with information about current medical information need to be submitted by a recognized institution."
Origin, and not content, appears to be a major deciding factor in Apple's decision making process. According to the report, some denied apps incorporated publicly available information from established sources like the World Health Organization (WHO). Citing a person familiar with the matter, the report says App Store editors are evaluating apps based on where a title's health data originates and whether the publishing developer is associated with a trusted organization.
A keyword search of "coronavirus" currently delivers only a handful of pertinent results including an ad for The Epoch Times, a tracking app created by the Brazilian government and a free mobile resource developed by Unbound Medicine called "Relief Central." The "HealthLynked COVID-19 Tracker," which incorporates data from WHO, DXY, Worldometer and Johns Hopkins, is the top result for "COVID-19," followed by the aforementioned "Relief Central" app.
Developers who saw their apps rejected said Apple cited App Store guideline 5.2.1, which states "apps should be submitted by the person or legal entity that owns or has licensed the intellectual property and other relevant rights." Further, Apple on Wednesday updated its App Store rules to include a new policy, 5.1.1.ix, that requires apps associated with "highly-regulated" fields to be submitted by a "legal entity that provides the services, and not by an individual developer."
Apple's steps to limit the spread of misinformation on the App Store follows similar initiatives by Amazon, Google, Facebook and Twitter. For example, Google Play prohibits distribution of apps that "capitalize on a natural disaster," and searches for coronavirus-related titles yielded no results on Thursday. Facebook and Twitter have instituted blanket bans on misleading virus ads, while Amazon last week said it is monitoring its storefront for price gougers. The latter effort seems to be floundering, however, as numerous listings show grossly inflated prices for a variety of everyday items like hand sanitizers, Recode reports.