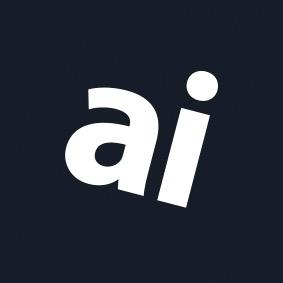 Why you can trust AppleInsider
Review: Synology MR2200ac is one of the best consumer mesh Wi-Fi routers we've seen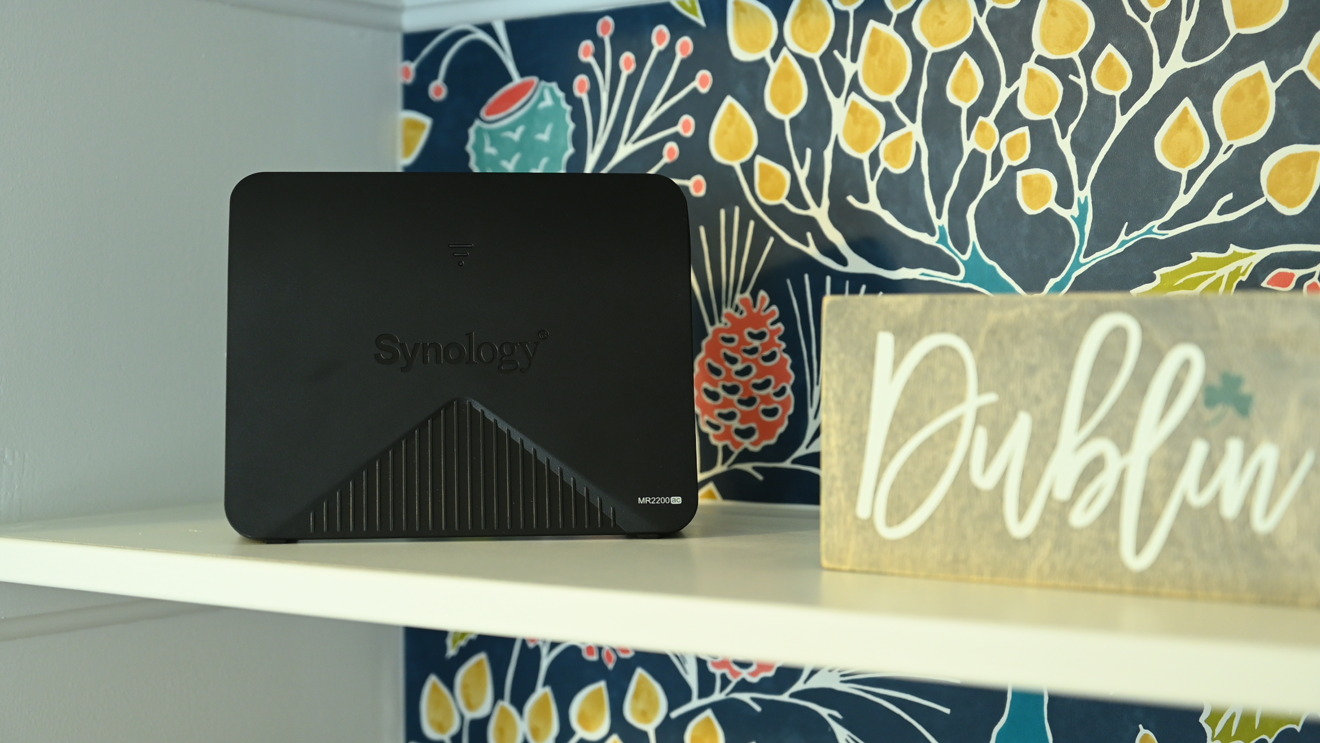 Synology MR2200ac
4.0 / 5
---
Mesh routing systems continue to gain traction, and though it lacks Wi-Fi 6, the Synology MR2200ac is a great mesh system when combined with the Synology RT2600ac for both the novice or the advanced user.
Synology's mesh system comprises of remote MR2200ac nodes connected with the primary RT2600ac to blanket your whole home in strong, reliable Wi-Fi. Aside from being a great router, it is also using Synology's SRM operating system which provides a desktop computer-like interface for configuring and managing the router.
This setup route is much more approachable than sometimes clunky apps with sloppy ports from Android versions that accompany other routers.
What is Mesh Routing
Mesh networks have become so popular for a reason. If you have a larger, oddly-shaped, or brick-constructed home you may notice issues with Wi-Fi in different spots in your home ranging from slow performance to no network coverage at all.
In the past, if you had a weak Wi-Fi signal, you could try Wireless Distribution Sharing (WDS), where the main router would pair with a secondary router to extend the same SSID network name. This was often a complex set up unless you were using Apple's Airport routers, which are now long, long gone.
Another solution is the use of network extenders, which joins your network and rebroadcasts it. This can end up with a second network like "Smiths_2.4_EXT" as the second network name, and you'd be responsible for not only switching to that network in most cases, but it would split your bandwidth and slow down your internet.
Mesh networking overcomes these weaknesses by having an easier setup process and enough radios to use them for clients and backhaul, all while adopting the faster Wi-Fi standards that have developed since the days of those earlier methods. Typically, there is no slowdown connecting between nodes and you don't have to jump networks manually. It just works.
What the Synology MR2200ac is
On its own, the Synology MR2200ac is very similar to the RT2600ac. It runs the same OS and interface. It has three radios inside, a 2.4GHz, and two 5GHz. Unlike the RT2600ac though, it has only one Gigabit LAN port instead of four.
The MR2200ac is powered by a Qualcomm quad-core CPU, making it suitable for all the same media downloading and serving, VPN, and router options as the RT2600ac. Just as we said before when we reviewed RT2600ac, this is really powerful.
You don't have to use the MR2200ac as a mesh router, as it can be used standalone as your primary router. Where the Synology MR2200ac shines is when it's added as a mesh node, either with another MR2200ac or the reliable RT2600ac.
We chose to use the RT2600ac as our primary router with two MR2200ac routers to act as mesh nodes.
How to add a mesh node
Adding the M2200AC to an existing Synology router as a mesh point isn't difficult. Open Wi-Fi Connect in the main router's web page, then click on the + to add a mesh point.
It will ask you to select which device is the new mesh point, optionally name it with its location, and continue. Your Wi-Fi will restart after a few minutes.
One of the beauties of using this system is that you don't have to manage each node separately. Once a unit has been added as a mesh point, it's all managed from one web login with a default IP address of 192.168.1.1. If you attempt to manage it from the mesh node's IP address, it will load the web page of the main unit.
Synology also helps you place the mesh points better. Most people would place a point in the area where they have the worst Wi-Fi reception. That's not optimal, because the reception for the mesh point will be weak, too.
The Wi-Fi Connect application shows bandwidth performance testing between mesh points, so you can be sure that you've placed them correctly. Other mesh systems we've had have done this too, but they've done it showing fewer details, usually displaying things like "good" or "best".
Here, you get actual megabit-per-second measurements and can see the impact of adjusting a mesh point's location.
Instead of putting them in weak-signal areas, the routers should be placed so that they're in range of a strong signal, pointed at the area of a weak signal. This isn't always easy, , as the placement of electrical outlets can limit options, but the Wi-Fi of a mesh point is strong enough that it practically shouldn't matter.
Useful details to know
As we've said earlier, the MR2200ac uses three radios: a 2.4GHz, and two 5GHz units. When used as mesh points, the second 5GHz acts as backhaul communication between nodes, though you can use a wired Ethernet connection between nodes to increase performance further.
Each MR2200ac adds roughly 2,000 square feet of coverage. The RT2600ac has about 5,000 square feet of coverage per unit. While it is theoretically possible to add unlimited mesh points, Synology recommends a maximum of six.
MR2200ac supports DNS over HTTPS (DoH), which is a recent invention of Cloudflare's. The goal of DoH is to make DNS resolution secure so that it isn't subject to man-in-the-middle attacks. It can help to prevent eavesdropping, and therefore increases user privacy.
Rough spots
One hiccup we found is that the MR2200ac and RT2600ac need to be running the same level of SRM OS. If they aren't the most current or there's even a slight version mismatch between units, it isn't possible to enable the Guest network.
While the MR2200ac is an 802.11ac router (Wi-Fi 5), it can use the new WPA3 to secure the Wi-Fi network. We didn't attempt to use WPA3, because when joining a network in macOS Mojave 10.14.6, macOS only offers options for WPA and WPA2 encryption.
Synology support documents suggest that WPA2 settings on the client will work with WPA3 enabled if the device has joined the network previously, but that there were some troubles with iOS joining WPA3 networks in previous versions of the Synology firmware. iOS clients might fail to connect to Synology Router when the wireless security encryption is set at WPA2/WPA3-Personal.
We think WPA3 may be a little immature still, but it's nice to know the Synology routers will be ready when it propagates everywhere.
What we think about it
Synology's operating system is excellent. It's very powerful, allowing you to run a VPN server, download media files and host them as a UPnPAV server for playback on the network, act as a Radius authentication server in a small business setting, and more.
In our test home, we have a few areas of weak signal. By weak, we mean where our test devices are unable to maintain a connection to the main Wi-Fi router.
Adding the node and pointing the node at those areas has made a huge improvement, allowing those devices to get transfer rates of 279 megabits per second in those locations.
We'd tell you what speeds were before we added the node, but the problem is that signal was on the edge of coverage — the devices could associate with the network, but not reliably access it, making speed testing futile. Instead, we used Netspot to measure the wireless network in the home before and after the addition of the MR2200ac mesh point.
Testing the Synology mesh system
It's important to note that a lot of consumers place their Wi-Fi routers wherever the ISP installed the internet in the home. Often, that's not optimal placement, and by moving the router to a more central location, a lot of issues can be fixed without additional hardware.
Our first mesh node MR2200ac is on the second story, and closer to the side of the house that was reporting problems with devices working.
It should be said that Wi-Fi isn't just reliant on the router or access point: it also counts upon the antennae on the user's device. It's possible that an old iPhone 6 just isn't cutting it, but in practice, that doesn't matter: we have to optimize around the devices we have.
To help test our Synology mesh setup, we turn to Netspot. It is useful to visually understand where Wi-Fi trouble spots are in your home. It provides info such as the signal to noise ratio, signal strength, signal to interference ratio, maximum noise level, and guidance for fixing problems.
In problem areas where we saw poor signal prior to installing our Synology mesh was saw our signal strength increase significantly. Compared to our Linksys Velop AC6600 routers we migrated from for the purposes of this evaluation, we saw similar top speeds at longer ranges, averaging about 400 Mbps down and almost 200 Mbps average up.
Though of course, there were far more options available in configuring the Synology system.
Should you get one?
If Synology were to add controls to the firewall to allow it to route between the guest network and main network to explicit IPs, or to be able to assign a secondary DHCP range on the LAN in addition to the guest network which does get its own DHCP range, it would nearly be a replacement for enterprise-level Wi-Fi like Ruckus or Ubiquiti nodes.
Even without that level of control, it still has customizations above and beyond almost all routers we've tested. This added mesh functionality is executed very well, making it one of our favorites for home and small business use. The OS is full-featured, and you can start with one unit and add more as needed.
If you wanted more enterprise-level features like 802.1q VLANS that Synology doesn't support, you could get an EdgeRouter X or USG router, and pair it with a couple of Ubiquiti UAP AC HD access points. Those can wirelessly mesh, and you'd have a lot more configuration options and placement options.
Of course, both Synology and the UAP AC HD can use wired Ethernet backhaul if you have cabling in the walls already, and the UAC AP HD can run off of power over Ethernet. Getting that additional flexibility comes at a cost - the UAP AC HD access points are $349 apiece, before you add in the cost of the EdgeRouter or USG gateway.
The UAP AC HD uses a Qualcomm QCA9994 Wi-Fi chipset with 4x4 MU-MIMO antenna array. The Synology MR2200ac uses Qualcomm IPQ4019 which is similar, but uses 2X2 MU-MIMO antennae. Both are Wave2 802.11ac chipsets.
The Synology RT2600ac used as the primary router for this review uses the QCA9984, a 4x4 802.11ac Wave2 chipset more equivalent to the UAP AC HD, and delivers similar performance from a speed and signal standpoint.
Eero, Velop, Orbi, and others have dominated the market but those are marketed as absurdly easy to set up and use but can often lack some of the administration options that we find with the Synology.
Synology offers a great router for your average user as well as those who identify as tinkerers who want absolute control over their own setup.
Wide coverage in a mesh network
More detail for optimal access point positioning
Powerful performance for media serving
High level of customization
Customization may be more than most users need
Guest network affected by router OS versions
Rating: 4 out of 5
Where to buy