New iOS 14 feature prompts TikTok to end clipboard snooping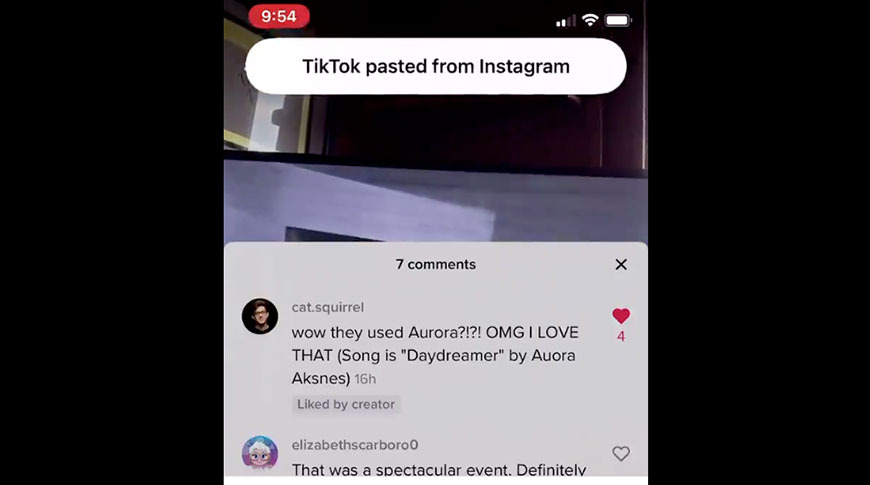 Massively popular video-sharing app TikTok on Thursday reiterated intent to stop accessing the iOS system clipboard after a new iOS 14 beta feature revealed the app was doing just that.
When Apple's iOS 14 sees release this fall it will integrate a new feature that displays a notification every time a third-party app accesses the clipboard, a temporary store for text and other copied assets. The capability is designed to present users a better understanding of how apps interact with their data.
As discovered by Emojipedia's Jeremy Burge, TikTok appears to grab clipboard content on a routine basis, even when the app is in the background. Burge illustrated the behavior in a tweet Wednesday that showed TikTok reading and "pasting" content from the system clipboard as he typed text in Instagram. The action occurs every one to three keystrokes.
TikTok has employed the practice for some time, according to The Telegraph. In March, TikTok developer ByteDance told the publication that it planned to stop clipboard access "within a few weeks."
It was only until Apple released the first iOS 14 beta that users discovered the mechanism remains active.
"For TikTok, this was triggered by a feature designed to identify repetitive, spammy behavior. We have already submitted an updated version of the app to the App Store removing the anti-spam feature to eliminate any potential confusion," a TikTok spokesperson said in a statement to The Telegraph. "TikTok is committed to protecting users privacy and being transparent about how our app works."
ByteDance declined to detail how clipboard information is being used and whether the data is offloaded from user devices. It also failed to clarify whether it intends to remove the same feature from its Android app.