OWC ThunderBay Flex 8 enclosure and dock now available to order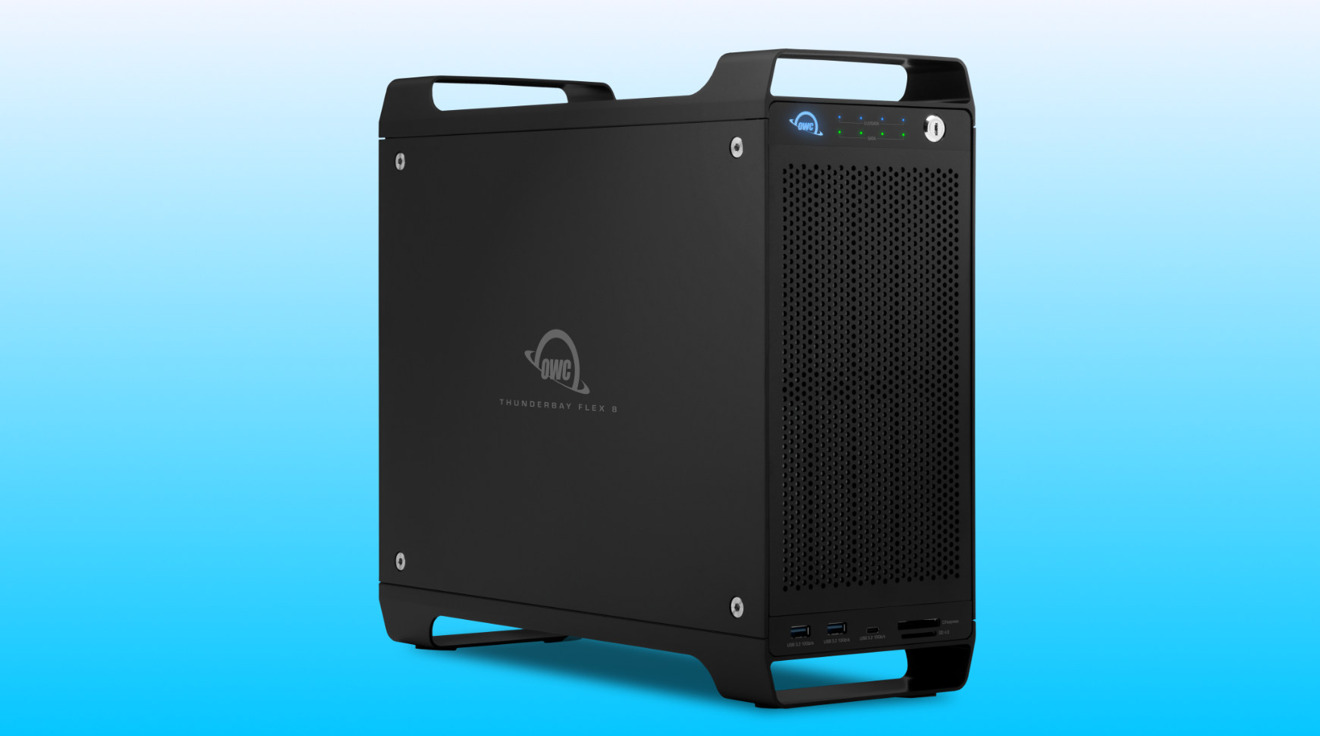 After being announced earlier this year at CES 2020, OWC's new ThunderBay Flex 8 Thunderbolt 3 storage enclosure and dock is now available to order.
The ThunderBay Flex 8 is a Thunderbolt 3 enclosure that has a unique ability to meld into a user's workflow. The vast array of customizations makes it perfect for Mac Pro users or any professionals dealing with terabytes of data at home, in the studio, or out on location.
There are eight universal 3.5/2.5-inch drive bays that can support SATA/SAS1 and U.2/M.22 NVMe drives for up to 128TB of total capacity and real-world transfer speeds of up to 2750MB/s. Users can mix and match the different drives between SSDs and HDDs and set their RAID preference.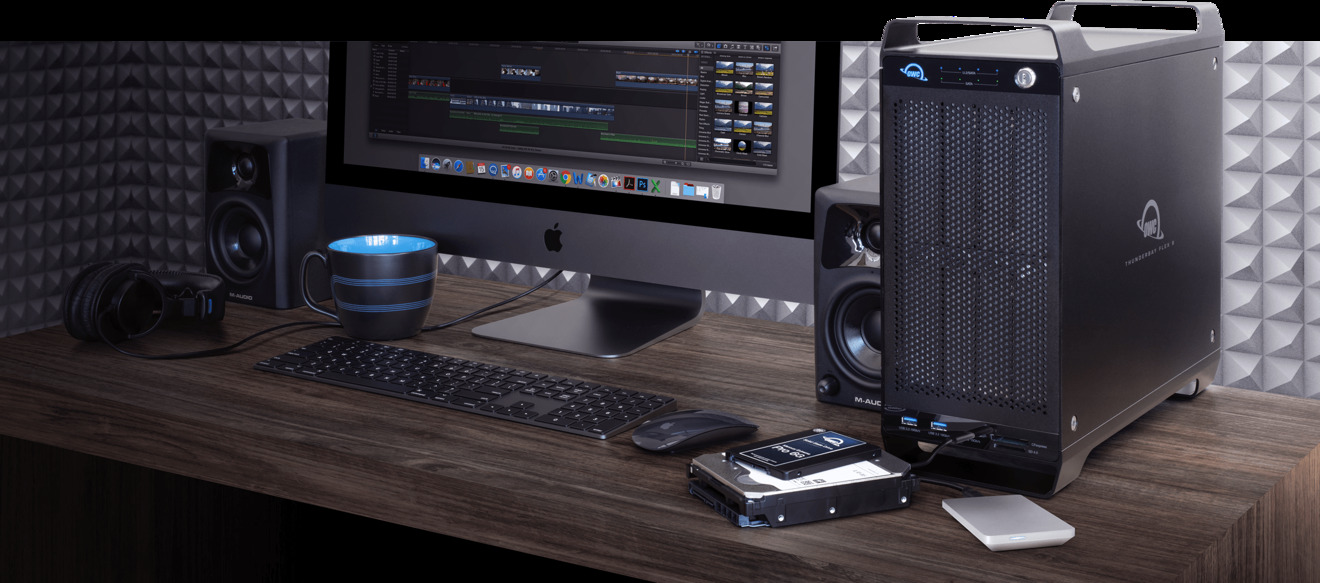 As mentioned, it also acts as a Thunderbolt 3 docking station with additional ports. There are two front-mounted USB-A ports, a USB-C port, an SD card slot and a CFExpress card reader. On the back is a second Thunderbolt 3 port to daisy chain additional Thunderbolt devices as well as a DisplayPort 1.4 port. Users can use a PCIe x16 connector/x4 lane slot for audio/video capture, networking, SSD storage, hardware RAID card, or an I/O card
AppleInsider got a hands-on look at the ThunderBay Flex 8 earlier this year when it debuted at CES 2020. We were excited by the flexibility of such an enclosure for creative professionals who are dealing with massive amounts of storage while out on a shoot or in the studio.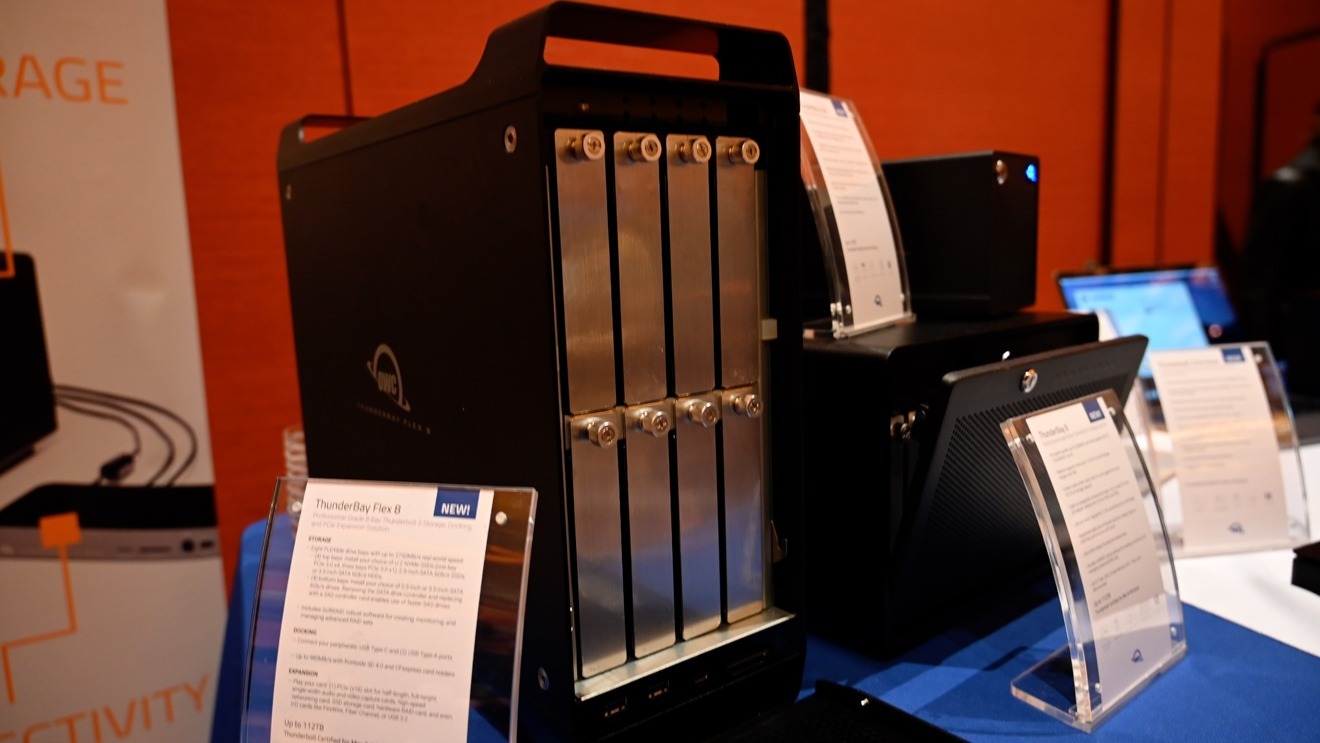 The fact it doubles as a dock with its myriad of ports and 85W of pass-through charging makes it even more powerful for a user's workflow.