Apple's 21.5-inch iMac finally ditches mechanical hard drives for SSDs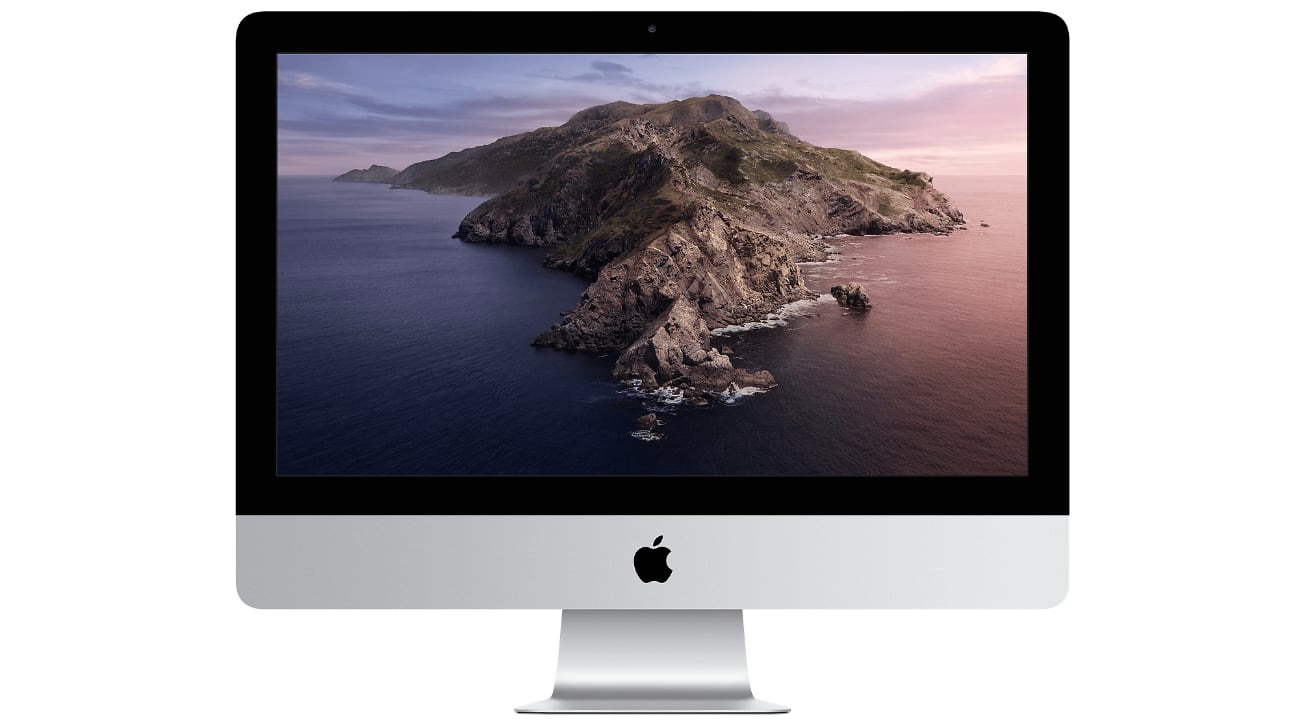 Apple has updated the storage options across the board of its 21.5-inch iMac range by switching to SSD storage as the default, with users now only able to swap out the SSD with a Fusion Drive in their purchase.
As part of Tuesday's refresh of the iMac lineup, the 21.5-inch models now have upgraded base storage options. All models now have a 256GB SSD as standard, a first in the model's history.
A solid state drive (SSD) offers some benefits over a hard drive, with the chief one being generally faster reading and writing times. As an SSD doesn't rely on spinning discs like mechanical hard drives do, they are also more resilient to being moved around while power is applied, making them extremely useful for portable devices like a MacBook Pro.
The Retina display 21.5-inch iMac models now all have options to upgrade the SSD to a 512GB-capacity version or a 1TB model, or alternately they can switch it out for a 1TB Fusion Drive, which combines the speed of an SSD with the cost benefits of mechanical storage. On the HD-equipped model, Apple offers an upgrade from the 256GB SSD to only the 1TB Fusion Drive.
Upgrading to the 1TB Fusion Drive is free, according to Apple's configurator. For the 4K models, the 512GB SSD upgrade is an additional $200, while 1TB costs $400.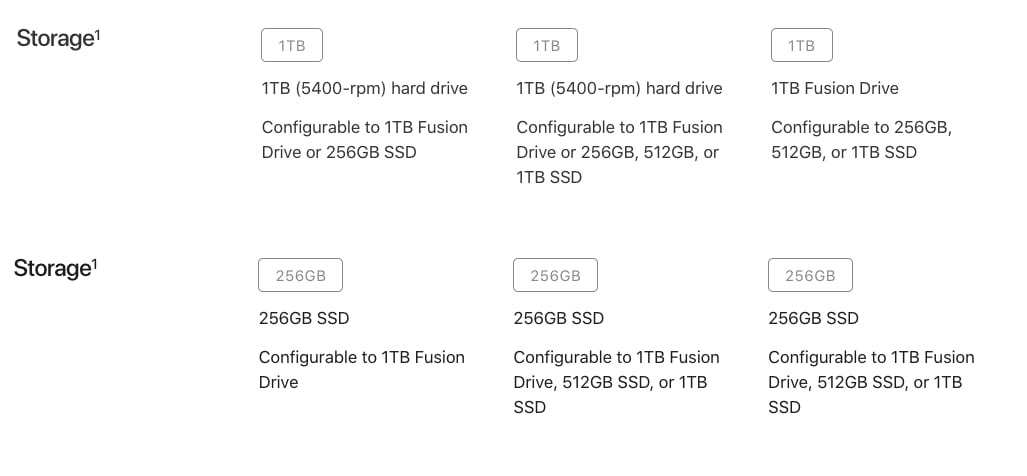 Previously, iMac customers buying a 21.5-inch model saw a 1TB 5400-rpm hard drive as the base storage configuration though on the Core i5 4K model, it started with the 1TB Fusion Drive. Upgrades were offered to the 1TB Fusion Drive or 256 SSD on the HD model, or on the 4K versions the Fusion Drive was offered if applicable, along with the 256GB, 512GB, and 1TB SSDs.
There are no other changes to the 21.5-inch iMac lineup, with configurations for processors, graphics, and memory remaining the same.
The pricing is also unchanged, with the HD-resolution model featuring a starting configuration of a 2.3GHz dual-core Core i5, 8GB of memory, and Intel Iris Plus Graphics 640 priced at $1,099. The cheapest 4K configuration with a 3.6GHz quad-core Core i3, 8GB of memory, and Radeon Pro 555X 2GB graphics is $1,299. The higher 4K base configuration of a 3GHz 6-core Core i5 with 8GB of memory and Radeon Pro 560X 4GB graphics is priced at $1,499,with an option to upgrade to Radeon Pro Vega 20 4GB graphics for an extra $350.