OWC undercuts Apple's $699 Mac Pro wheels with $199 conversion kit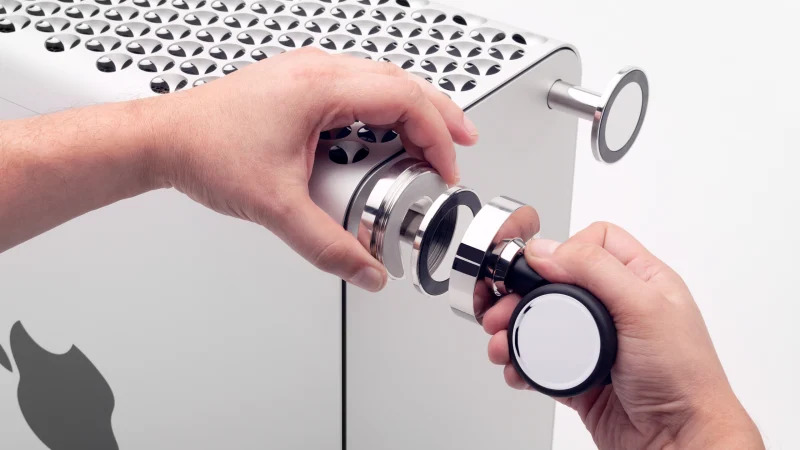 OWC has begun accepting preorders for it's Rover Pro wheel kit that allows you to easily add wheels to your Mac Pro for less than a third of the cost of Apple's add-on wheel kit.
If you've ever wanted to swap between wheels-on and wheels-off mode on your Mac Pro, but don't want to shell out the money for Apple's add-on wheels, OWC has got you covered with a new solution. A handy wheel conversion kit allows you to make your Mac Pro more mobile for a fraction of the cost.
The Rover Pro wheels can be installed in under two minutes and require no special tools. Just screw them on to your Mac Pro's factory feet and tighten them by hand. When you're done moving your computer, removing the wheels can be done in a few minutes as well. If you plan on keeping the wheels on permanently and still want a bit of extra security, the Rover Pro Kit includes wheel stops. The wheel stops clip to the casters to prevent movement, perfect for tile, laminate, and hardwood floors.
OWC's wheels feature 360-degree articulation, non-marking soft rubber tread and low friction bearings, and a highly polished stainless steel look to match the Mac Pro.
OWC's Rover Pro kit is available for preorder for $199, with the wheels shipping at some point in September. Once the pre-order period is over, the price will rise to $249.99