Facebook starts merging Instagram and Messenger chat systems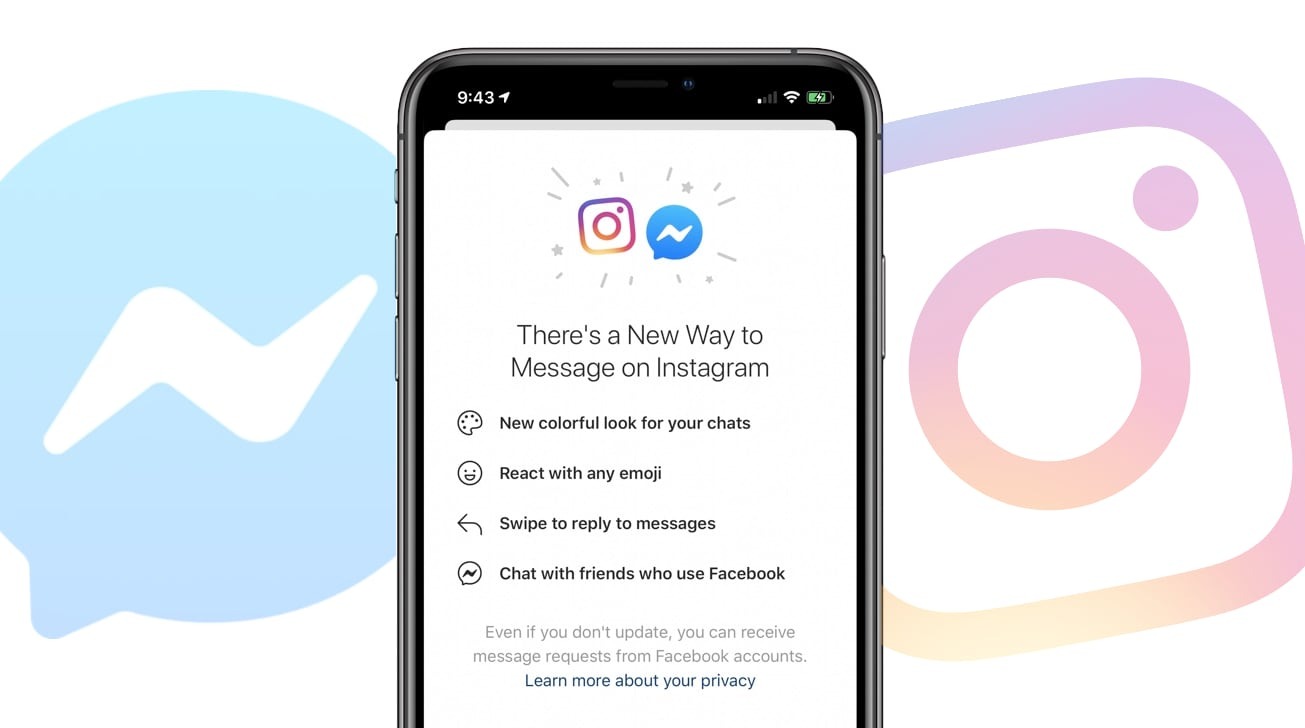 Facebook is starting to merge the chat systems for Instagram and Facebook Messenger, enabling users on each platform to communicate with people on the other, without needing to switch applications.
On Friday, users of Instagram's app for iOS started to see a new pop-up advising of a "New Way to Message on Instagram." The message explains users updating to use the feature will have changes made to their messaging system, including a new look, the ability to react with any emoji, swiping to reply to messages, and to chat with friends who use Facebook.
Even if users do not agree to update, the notice spotted by The Verge explains they will still receive message requests from Facebook accounts. The notice ends with a link for users to learn more about Facebook's privacy policies, and options to update or to delay the change.
Those electing to update will see the usual direct message icon of an arrow changed to the Facebook Messenger logo. Despite the change in icon, Instagram users are not currently able to message Facebook users within the Instagram app, but this is likely to change as the chat service continues its migration.
Facebook has reportedly been planning to merge together the chat systems of Instagram, Messenger, and WhatsApp for some time, with the New York Times reporting on the proposals in January 2019. Once completed, the merged service would enable users from one to be able to communicate with those of another directly, pooling the user bases of the three services into one enlarged collective.