Marshall launches Major IV wireless on-ear headphones with wireless charging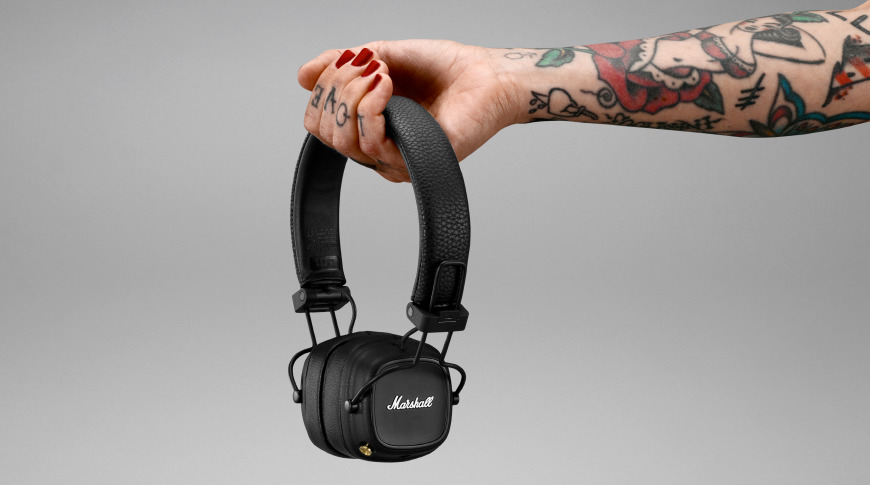 Marshall is opening preorders for their newly redesigned Major line of headphones — the Major IV. They now feature wireless charging, over three days of battery life, and more comfortable wear.
Boasting an improved ergonomic design, these headphones feature softer ear cushions that have been redesigned to fit a larger number of wearer's ears. The Marshall Major IV headphones also feature an attractive classic design.
A custom-tuned dynamic driver helps to deliver deeper bass, smoother midi, and crisper treble for a great listening experience. Leave your phone in your pocket by using the multi-directional control knob — it allows you to pause, skip, and adjust the volume of whatever you're listening to.
They're also ready to go when you are, with over 80 hours of wireless playtime, making them perfect for weekend trips, long travel days, or for those of us who often forget to charge our headphones at night. If you do run out of battery, the Major IV has a 3.5mm audio port, so you can keep listening as long as you want.
The Major IV headphones can be wirelessly charged on any Qi-enabled charging mat, which means they can chill out on your nightstand while you sleep and be ready for the next day.
Of course, if you have a USB-C cable, the Major IV headphones are fast-charge compatible — 15 minutes plugged in will get you 15 hours of playtime.
The Marshall Major IV are available for preorder starting September 30 and are expected to ship in mid-October. They are available from the Marshall Headphones site for $149.