Find My iPhone solves a Wisconsin hit-and-run in the Apple Crime Blotter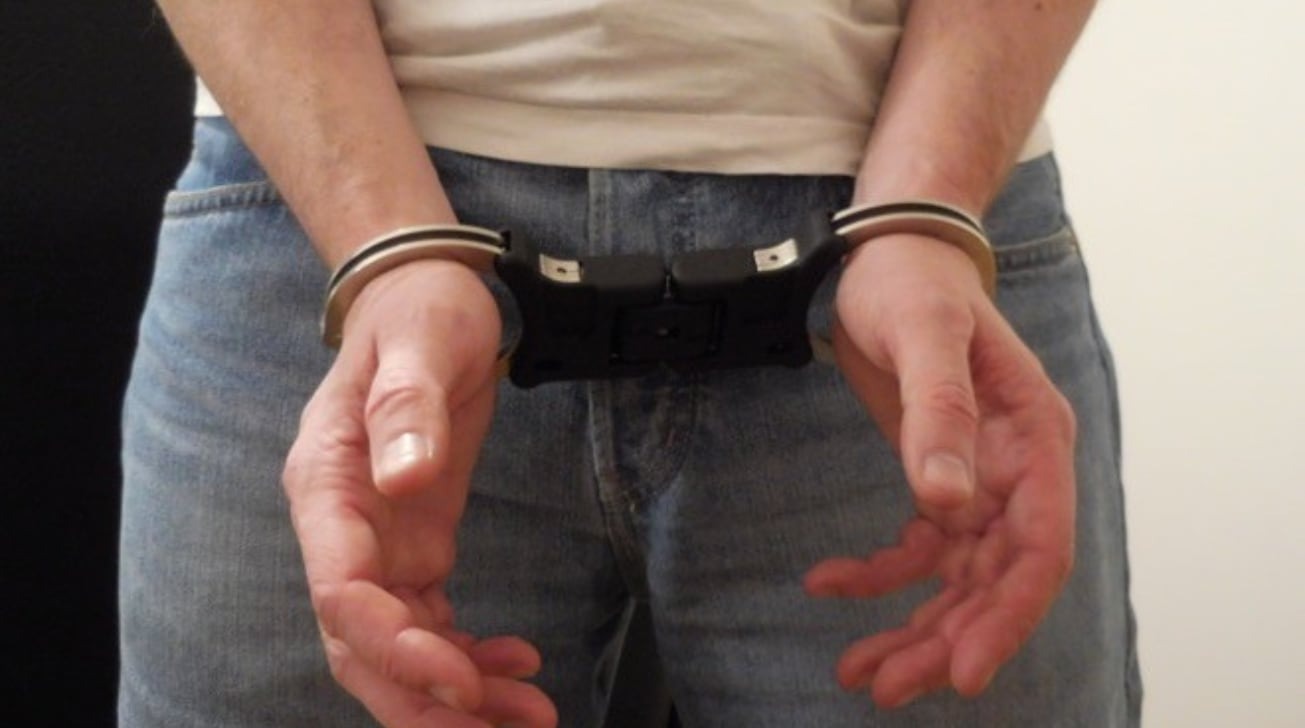 AppleInsider is supported by its audience and may earn commission as an Amazon Associate and affiliate partner on qualifying purchases. These affiliate partnerships do not influence our editorial content.
Damning searches found on the iPhone of a man investigated for a woman's disappearance, two are convicted on federal charges in T-Mobile store robbery, and more crime stories involving Apple, its products, and services.
The latest in an occasional AppleInsider series, looking at the world of Apple-related crime.
Evidence searched of iPhone belonging to "witch" in investigation of woman's disappearance
Federal agents in August executed a search warrant in order to obtain evidence from the iPhone of a man who has been charged with kidnapping, in connection with the disappearance of a 21-year-old woman. According to CBS Miami, the man has been charged with kidnapping with the intent of collecting a ransom, reward, or other benefit, in connection with the missing woman's son.
The man, who describes himself as a "witch," has not been charged in the woman's disappearance. However, the warrant turned up such incriminating searches on his iPhone as "What day does commercial garbage pickup for Hollywood, Florida" and "Does bleach and alcohol make chloroform."
Find My iPhone helps solve a hit-and-run in Wisconsin
A 30-year-old Wisconsin man was charged with a hit-and-run causing great bodily harm, after he allegedly hit a woman with his car, injured her, and killed her dog.
Wisconsin State Journal reports the woman thought her phone was lost in the crash, but a Find My iPhone ping led her to a body shop, where the phone had been lodged between the windshield glass and a wiper.
Man accused of embezzling from Little League, buying Apple Watch, pleads guilty
A California man who was charged with embezzling more than $100,000 from the Little League where he served as treasurer has entered a plea of guilty. The Daily Journal writes that among the ex-treasurer's purchases were golf and snorkeling gear, an Apple watch, a new TV and food.
Two men convicted on federal charges for T-Mobile store robbery
The U.S. Attorney's office in Minnesota announced on October 2 that two men have been convicted on federal Hobbs Act charges, in connection with the April 2019 robbery of a T-Mobile store. The men were accused of restraining the employees with zip ties, and stole more than 70 cell phones and other devices.
The same two men were accused of kidnapping a Verizon store manager in 2014.
Search of gunman's home found AirPods, drug-infused candy
Police on Staten Island investigating a man accused of firing a gun into a crowd searched the man's residence and confiscated a large cache of drugs and drug paraphernalia. They also found fireworks, "a stash of drug-infused candies made to resemble popular children's sweets," and 17 pairs of AirPods.
According to Staten Island Live, the man was charged with criminal possession of a weapon, criminal possession of a firearm, reckless endangerment, criminal possession of marijuana, criminal use of drug paraphernalia, and criminal possession of a controlled substance. The man was charged in connection with the raid, and his lawyer told the site "I believe law enforcement used the shooting as an excuse to gain entry to his home to find the THC-infused candy and nothing more than that."
Indiana man accused of stealing $11,000 in iPads, Apple Watches
A 25-year-old man was charged in late September with the October 2019 robbery of a Target in Gary, Indiana. The Journal Times reports the man stole Apple Watches and iPads out of a display case.
The theft, police said, was similar to recent crimes in Iowa and Missouri.
Man pleads guilty to stealing iPhones from cybersecurity firm
A man who formerly worked for a cybersecurity firm in Pittsburgh has pled guilty to charges that he fraudulently charged $189,000 to a company credit card over a five-year period.
According to The Pittsburgh Post-Gazette, the man also stole over two dozen iPhones, which he would sell on eBay, and also took iPads, Apple TVs and laptops from the company. He was sentenced to 18 months of intermediate punishment, and must also make restitution.
Former deputy accused of stealing iPhone from Walmart
A deputy in South Dakota has lost both his job and his law enforcement certification in early October after he was accused of a stealing an iPhone while working a security side job at an area Walmart.
TheRapid City Journal explains the ex-deputy was also charged with petty theft for the alleged theft, which took place in February.