Insta360 ONE X2 launches as the ultimate personal 360-degree camera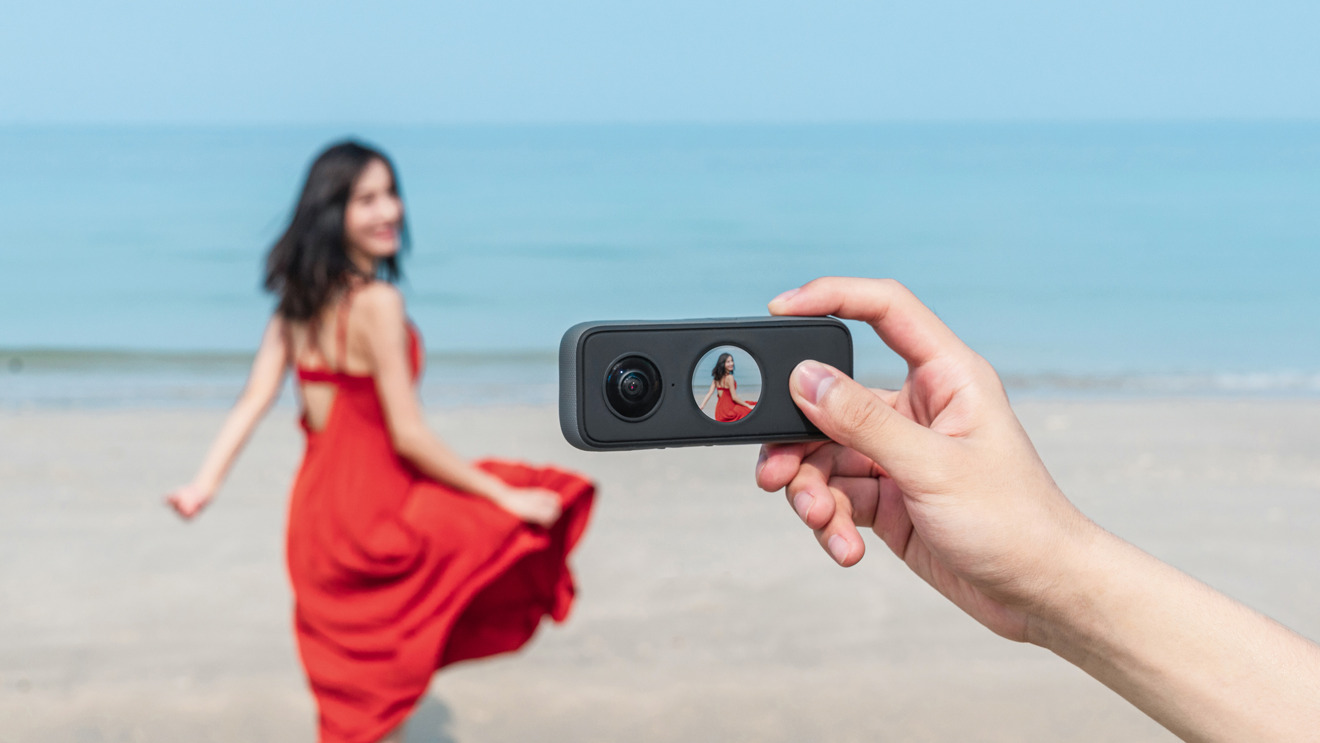 Insta360 is launching its new do-it-all camera, the Insta36 ONE X2, designed to replace a multi-cam setup for great ultra-wide video, one-touch panoramas, and 360-degree video.
This new camera is replacing the Insta360 ONE X which has been sold in Apple Stores for some time. The now-retired model was a simple way for users to shoot 360-degree video as well as traditional "flat" video. All that would sync to your iPhone for editing and sharing or controlled from your Apple Watch.
Now, Insata360 is upping its game by adding new features such as a touchscreen.
Software upgrades
With Insta360 ONE X2, you never have to point the camera. It can capture 360-degrees of footage and you can change where the focus is in the app after you shoot or you can let the Insta360 AI choose the focus for you. If you want to shoot normal ultra-wide video you can switch to Steady Cam mode that focuses it all behind a single lens that is stabilized and ready to share.
Panoramas have never been easier, rather than rotating with your phone that you must keep level and steady, Insta360 ONE X2 can capture the whole scene at once with just a single tap.
For bloggers, a new MultiView mode is here. It can show multiple angles at once. For example, it can show your face while also showing what lies ahead of you. Face tracking also ensures your face is always in frame. It can even live stream. Use it as a webcam for Zoom or go live in 360-degrees with Facebook or YouTube.
Improved hardware
Aside from the above software changes and improvements, Insta360 also has beefed up the hardware. It retains the same size as the original but added a ton of upgrades.
The battery is now a higher-capacity 1630mAh that enables you to shoot for up to 80 minutes. There is a new ultra-bright HD touch screen that allows you to preview your shot without your phone, including 360-degree shots.
It is water-resistant now up to 33 feet without requiring a case and a dive case will more than triple that. There are now four microphones for better audio clarity and audio can also be recorded in stereo.
Finally, Insta360 ONE X2 has voice control for hands-free shooting.
Available to order