Apple celebrates 40 years in Cork, Ireland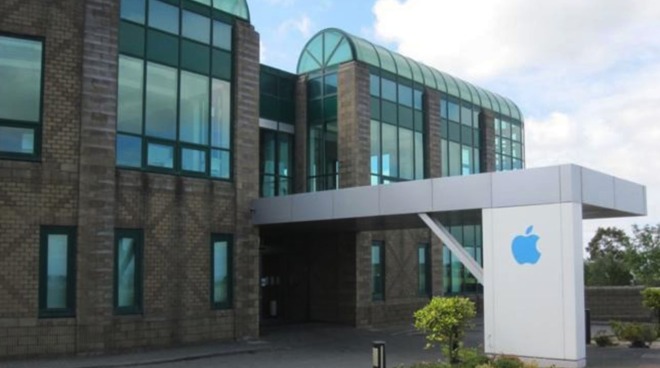 AppleInsider may earn an affiliate commission on purchases made through links on our site.
Describing it as four decades of community, Apple has marked the anniversary of its Cork, Ireland operation with details of just how it has expanded during that time.
Apple has previously been revealed to be Ireland's biggest company — and chiefly because of tax issues that the EU continues to appeal against. Now Apple has announced that this is the 40th year of its operations in Ireland's Cork region.
"The story of Apple in Ireland began in 1980 with a single manufacturing facility and 60 employees," says the company in a press statement. "Fast-forward to today, and Ireland is home to more than 6,000 Apple employees and a sprawling campus in the city of Cork."
The original manufacturing facility has expanded to include staff, representing over 90 nationalities, working on AppleCare, Logistics, Operations and more.
"The Cork campus is more than a place — we're a family," said Cathy Kearney, Apple's vice president of European Operations. "And every day, we strive to uphold Apple's collective values through our work, whether that's protecting our planet, defending the right to privacy, or making sure education and technology are accessible to everyone."
"I'm so honored to work with such a talented, diverse, and compassionate team every day," she continued.
Apple has been operating its Giving program where the company supports the more than 400 registered charities in the country. For each hour that a Cork employee volunteers their time to help one of these charaties, Apple donates an unspecified amount of money.
Reportedly, some 43 percent of all Apple's 6,000 employees in Cork have volunteered with charities. This volunteer work includes helping at the Terence MacSwiney School, where Apple employees teach coding, music, photography, and video.
"Apple brought an awful lot of hope to the whole Cork community," says principle Phil O'Flynn. "And I think that culture of hope has been sustained throughout the four decades that it's been here."
O'Flynn adds that Apple has also provided opportunities for her students to learn about transitioning to work and careers after they leave school. "It's about developing the skills so that you're highly adaptable in the employment market," she says, "and now our students can imagine doing that."
"This kind of mentoring that takes place shoulder to shoulder, you can't buy that — it's just priceless," she concludes.