Apple updates Transporter app with new features, support for 29 additional languages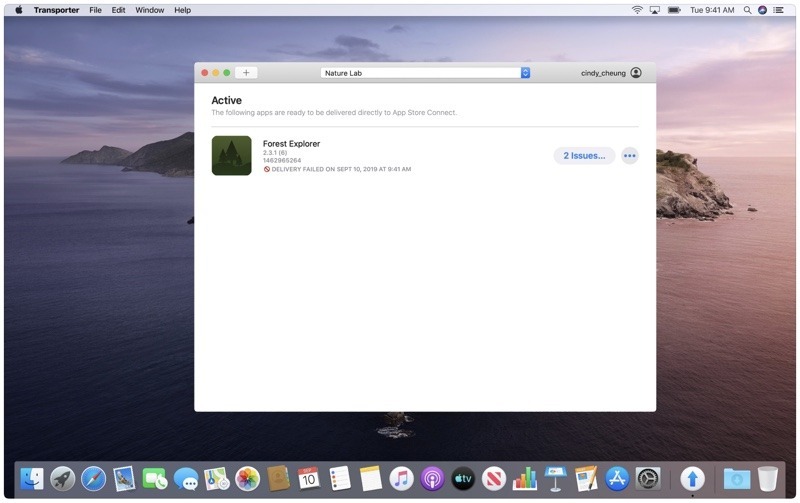 Apple on Monday pushed out an update for its Transporter app with a handful of new features and expanded language support.
Announced in a post to Apple's developer website, version 1.2 of Transporter enables users to upload app metadata .itmsp packages, view histories of delivered app builds on a per version basis, and filter histories by time period.
In addition to the new capabilities, the latest app iteration integrates support for Arabic, Catalan, Croatian, Czech, Danish, English (Australia), English (UK), Finnish, French (Canada), Greek, Hebrew, Hindi, Hungarian, Indonesian, Malaysian, Norwegian, Polish, Portuguese, Portuguese (Brazil), Romanian, Russian, Slovak, Spanish (Latin America), Swedish, Thai, Traditional Chinese (Hong Kong), Turkish, Ukrainian, and Vietnamese.
Bug fixes and performance enhancements are also included.
A revamped version of Transporter launched for macOS in October 2019, offering a streamlined method of delivering app binaries to App Store Connect. The app also serves as a delivery mechanism for other content types including music, movies and e-books.
With a simple drag-and-drop user interface, developers and content creators can upload apps and media to Apple's servers for distribution on the App Store, Apple Music, Apple TV app, Apple Books, or iTunes Store. Simultaneous upload and validation is supported.
Users need an App Store Connect, iTunes Connect or encoding house account to use Transporter.