Get one year of Microsoft 365 and a $40 Amazon Gift Card for only $99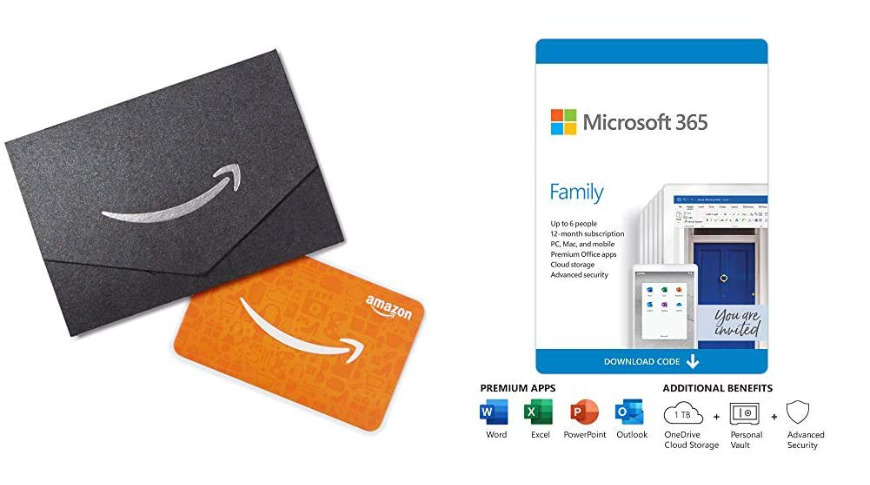 A Microsoft 365 12-month subscription normally costs $99.99, but a deal today adds a $40 Amazon gift card to the package for that same price.
Users who take advantage of this limited offer will receive a $40 Amazon Gift Card. The Microsoft 365 subscription is the Family plan, which can be used with up to six people in your family. The apps provided by the service include Microsoft Office, PowerPoint, Outlook, OneNote, and Excel. Users are also provided 1TB of OneDrive cloud storage space.
The subscription is auto-renewing and can be applied to existing subscriptions for a one-year credit. This deal expires midnight Pacific time on December 28. The package is a physical Amazon gift card which will be mailed to you, and a digital redemption code for Microsoft 365.
The offer is not limited to new subscribers, with the code able to be applied to existing subscriptions.