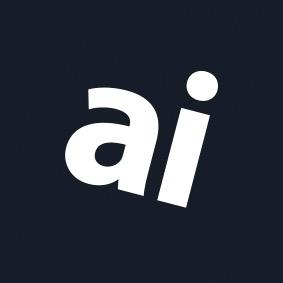 Why you can trust AppleInsider
AirPods Max review: it's not easy to justify the price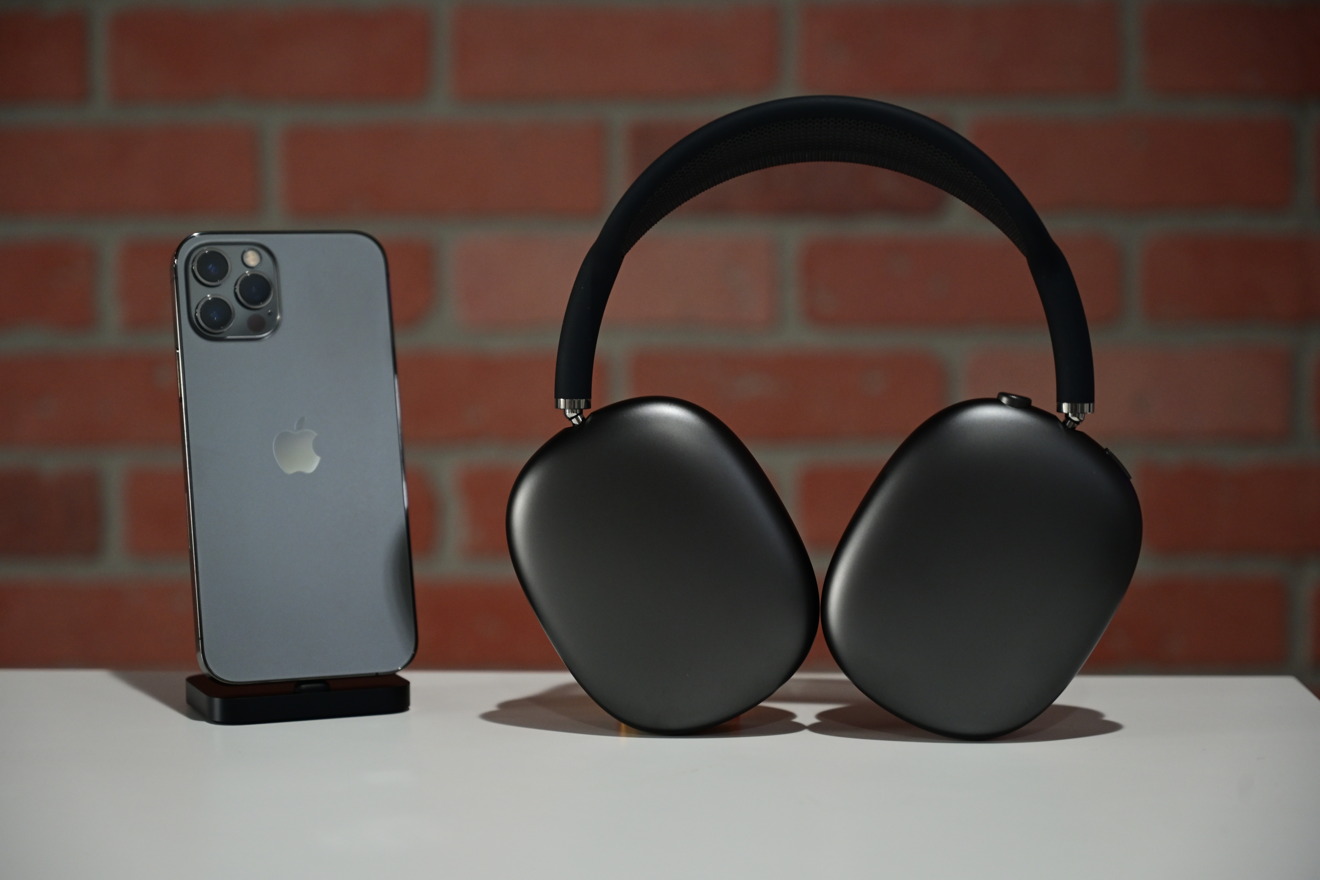 Apple AirPods Max
4.0 / 5
---
The new AirPods Max are turning heads with a high price tag and excellent audio quality. But is what you get worth the $549?
AirPods Max design
AirPods Max come in five different colors, sky blue, green, pink, silver, and space gray. Each color is two-toned, featuring a lighter color on the anodized earcups and a darker one for the headband.
AirPods Max have one of the most bespoke designs ever created for a set of headphones. The top portion of the headphones is made of stainless steel before being coated with a premium soft-touch material akin to silicone. The canopy is made from a proprietary mesh that is designed to wrest just atop your head.
Each arm of the AirPods Max extend to accommodate user's heads of different sizes. Anodized aluminum makes up the cups themselves, which is lighter than the steel and allows for the svelte anodization Apple is known for.
Each of the cushions on the earcups are a similar mesh material filled with some form of memory foam. They are easily detachable thanks to magnets, enabling them to be replaced or swapped for another color.
We don't mind the mesh fabric but aren't sure everyone will. Leather is more typical on high-end headphones, but we know that isn't everyone's cup of tea, either. Leather can get quite warm in the summer months, while the mesh is more comfortable year-round. It wouldn't be surprising to see third-parties launch their own replacement leather cushions. If that does come to fruition, it would be great to have swappable replacements handy.
As far as physical controls, AirPods Max have two buttons located atop the right earcup. Apple has borrowed the Digital Crown from Apple Watch and planted it right on the AirPods Max. It is subtly different, including roughly double in size. Apple also neglected to include the original Digital Crown's haptic feedback that emulates the physical click of a wheel. It still retains the auditory click, so as you rotate the wheel, you'll hear a faint clicking noise in your ear.
The Digital Crown can be pressed to pause or play your content, double-clicked to skip songs, and triple-clicked to go to the previous track. Holding it down will summon Siri, though you can also use "Hey, Siri." It is a delightful way to interact with the headphones, though it is prone to accidental bumps.
Between the steel, the batteries, and everything else, the AirPods Max are a bit on the heavy side. They weigh in at almost 14 ounces. Competing headphones typically clock in around eight ounces. Picking up the headphones, you can tell they are hefty, yet it gives them a much more premium feel.
We've worn AirPods Max for many hours In our few days with the headphones, and for us, the weight hasn't been an issue. We feel as though it makes the headphones feel sturdy and solid. This will undoubtedly vary person-to-person as we've already seen on social media and comments on existing coverage. Like with any headphones, it will always come down to individual comfort.
Only one port graces the exterior of the AirPods Max, a single Lightning port used for charging and using the headphones in wired mode. Many will undoubtedly rant and rave about the lack of USB-C, but on the positive side, if you're using the headphones with your iPhone, you only need one cable.
That case...
Many people have strong feelings about the origami fabric that is the AirPods Max Smart Case. We won't go as far as to say we hate it, but certainly, more could be done. It comes off as different for the sake of being different and winds up sacrificing functionality and practicality.
Apple designed the case from a single piece of precision-cut fabric folded, glued, and shaped into a pliable case that the headphones can be inserted into. The case barely covers the two ear cups. The anodized aluminum ear cups are arguably the most vulnerable part of the headphones and most likely to be scratched if tossed into a bag.
The main point of a case is to offer protection to your headphones, but the Smart Case skirts its responsibility. With the case on, parts of the cups are still exposed. There are large gaps on the underside as well as the top that could still be scratched inadvertently.
We don't mind the lack of top protection on the Max, as it does make them easier to grasp and they take up less space when in our bag. We took ours with us on a road trip and when in our backpack, it was much quicker to pick up the headphones right from the headband.
Recently, we've been comparing the AirPods Max to other popular headphones such as the Sony MX4 and Bose NC 700. The Bose has a case that is quite a bit larger than the Max, takes up more space in our bag, and is harder to remove. Had Apple crafted an appropriately luxe case that more adequately covered the earcups, we'd be happier.
Smart capabilities and battery life
Protection aside, the case has a few practical benefits — notably, conserving a portion of your battery life. The case has a magnet in it, it can sleep and wake the headphones, similar to the line of smart covers for the iPad. That magnet is the extent of the smart capabilities.
When AirPods Max are slid into the case, they immediately go into a low-power state but Bluetooth and Find My tracking remain active. After 18 hours of sitting idle in the case, they slip into an even lower state of sleep where Bluetooth and Find My are disabled to conserve even more battery. We're of a mixed mind about this, given that it doesn't save all that much battery power, even when in the deepest sleep.
That said, this isn't crucial to the use of the AirPods Max. Outside the case, the headphones slip into the low power mode automatically after five minutes of sitting stationary off your head. They then drop into the ultra-low power mode after 72 hours. So if you don't want to use the case, you don't have to, and you will only lose a few battery percentage points as the tradeoff.
Interestingly, Apple is not just detecting when they don't have audio playing or are on your head, but they watch for motion as well. That way, if you are moving around with the headphones, they wake up and enable Bluetooth, so they connect instantly when you need them.
If they are in the case and moving, they will stay in the low power mode rather than the ultra-low-power mode. In practice, this is handy because it keeps Find My active. So if we were traveling or just carrying them around, we'd have that last location in Find My or the ability to track them down if we left them somewhere nearby.
Apple could undoubtedly boost battery life ever so slightly by changing how these low power modes work, as well as the Smart Case, but what we got is a good balance of usability versus other concerns.
AirPods Max connectivity
Apple's H1 is part of what gives the AirPods Max an industry-leading hundred-foot range. As a general rule, this compares very well to a typical 30 foot range on typical headphones in the class — which we will be discussing more about very soon.
The rest of the range equation comes from Apple's use of Class 1 Bluetooth audio. Class 1 is harder on battery life than the alternatives, which is why most others don't use it. In conjunction with the pair of H1 chips, the Class 1 audio provides a more robust signal, cutting way back on any dropouts from a challenging RF environment that may otherwise occur.
Aside from Bluetooth, you do have the option to use AirPods Max in wired mode. There are limitations.
To use AirPods Max wired, you need a Lightning to 3.5mm aux cable, which isn't included in the box. We're torn on how we feel about the lack of included cable. On the one hand, the vast majority of users will not be using AirPods Max wired. If Apple had the cable in the box, it would be mostly unnecessary and contribute to the growing pile of e-waste.
At the same time, those who do require the cable are forced to shell out an additional $35 for Apple's inadequate cable. Apple's cable is far too thin, fragile, and short for our liking. As usual, third-party companies will make their own, but it relies on non-Apple vendors to fix the issue.
It would have been a better comprise if Apple did sell the cable on its own but dropped the price to something more manageable, especially for what it is.
While using it in wired mode, the Digital Crown can still control volume though it is incapable of controlling playback, and the noise control button can toggle the ANC mode.
Block out external noise — and letting it in
Just as with AirPods Pro, there are two ANC modes present on AirPods Max. There are active noise cancelation and transparency modes, which is Apple's branding for the pass-through audio mode that allows the noise around you to be heard.
ANC
Active noise cancelation is even better here on the Max than it is on the AirPods Pro. The larger drivers and additional microphones are likely contributing to that. There are nine microphones on the AirPods Max, eight of which are used for ANC and three used for voice control and phone calls.
In all environments we tested, it removed any background noise as well as its competitors. This is easily best-in-class ANC and one of the best features Apple has baked in here.
Transparency mode
Transparency mode is also quite good, though it has a few shortcomings during our tests.
In normal conditions, it worked well with only a slight hiss in the background as the exterior audio is passed through. It works exceptionally well, enabling you to be aware of your surroundings, which is vital when you're wearing over-the-ear headphones.
Our only gripe is with high-pitched noises, even subtle ones. Walking around the studio, our shoes on the wood flooring creates a slight shuffling sound at times, and that gets amplified very loudly through the headphones when transparency mode is on. Many other noises get boosted like this and we can't see a fix for it.
AirPods Max Audio fidelity
Turning to audio, we're underwhelmed. In short, they produce above-average audio but fall short of other $550 headphones.
Baked into AirPods Max are 40mm Apple-designed dynamic drivers. Apple seems to be targeting a neutral audio profile, with excellent fidelity on the mids and highs but no extremes on either end. The soundstage is fantastic and more significant than most comparable models, which is fantastic for listening to music and watching movies.
Bass isn't bad but is volume dependent. The lows were disappointing when turned down, but as we hit 50 percent or louder volume, the bass came in punchy and strong. At near-max volume, the bass was enough to near shake the cups on your head during a bass-heavy song.
Overall, the audio sounds clean and clear. The simplest way to describe it is as "pleasing." While that may not suffice for audiophiles, the average consumer who picks these up should be just fine with it.
Spatial audio is another feature altogether that needs highlighting. Between spatial audio and ANC, it is a unique experience to use these headphones. In our testing, we kicked back to watch the latest episode of The Mandalorian through Disney+ on our iPad Pro.
Initially, we legitimately thought our headphones weren't working, and we were hearing the audio come straight from the speakers in front of us, especially as we moved our heads. Audio continued to come right from the characters on-screen as we turned our heads in any direction. It is surreal. It wasn't until we removed the headphones that we confirmed that the effect was coming from the AirPods Max.
Aside from the effect of audio's direction coming from the device, spatial audio also allows audio to come from all around you when mixed in Dolby 7.1 surround or Dolby Atmos. With Atmos the effect is especially impressive as sound can come from above, behind, or any direction. It is a next-level listening experience and makes us want to listen more on headphones on our TV due to the better effects.
The only hang-up is the lack of options. At the moment, spatial audio is limited to a few content providers. Apple's own content, HBO Max, and Disney+ are just a few of the apps that support spatial audio, but big players like Netflix currently don't. Developers will need to get on board with this because it does make a big difference in media consumption.
Outside of video, developers can integrate spatial audio into games and other apps as well. Apple has opened it up as an API, so as you are playing a racing game, a first-person shooter, or anything else, the action can be happening around you. We can't wait for this to become more prevalent, and we hope Apple finds a way to designate spatial audio support for apps, perhaps in the App Store listing.
Going the wired route
As we said, most everyone will use AirPods Max wirelessly, though there are times when wired makes sense. For us, it is when we need a lag-free experience, such as while recording voiceover or recording the HomeKit Insider podcast.
When wired, it is nice that you can still control the volume with the Digital Crown. We also appreciate the slightly higher level of volume you get. There's also a bit more clarity in the subtle details of songs we listened to. Not enough that we will prefer wired every time — and it certainly looks ridiculous trying to use it wired with our iPhone, but it is nice that is an option.
The downside is that this doesn't work via USB audio. You can't use a Lightning to USB-C cable and get audio over USB — you have to use Lightning to aux. Had Apple gone the USB-C route, we're sure this would have been a different story.
Are AirPods Max worth the splurge?
If you don't put any value in having a set of headphones tied closely into the Apple ecosystem, we'll never be able to convince you AirPods Max are worth it. Simply put — they don't sound like a pair of $500 headphones. They are absolutely above average and compare favorably to many popular models like the Sony XM4, Bowers & Wilkins P7, or Bose NC 700, but they fall short at the $550 price point.
That said, for us and our uses, they are worth the price Apple set — but just barely. The build quality is exceptional. The audio quality is fantastic and is going a long way towards bringing Hi-Fi to the masses. And the tight integration into iOS is a far cry from what third-parties can even hope for.
How these are controllable through Siri, how you can adjust them in Control Center, the ability to automatically switch between your devices, the easy setup process, and the fantastic 100-foot range are all invaluable additions to a set of headphones.
Again, spatial audio is the real killer feature for us. Watching videos with these is fantastic and unparalleled to any other headphones we've used.
Those features, though, are all secondary. If you are buying headphones purely for the audio quality, you can do just as good for less. It's up to you what you can justify for a set of headphones. For us, Apple made it worth the splurge.
Excellent, premium design
Dual H1 chips for audio processing, range, and signal robustness
Extremely comfortable
Deep iOS integration
Spatial audio is killer
Better than average audio
Good battery life
Excellent ANC
Solid physical controls
The case — enough said
Controls are easy to bump when removing headset
Audio quality could be better
Transparency mode harsh on highs
No aux cable included and Apple's is expensive and fragile
Rating: 4 out of 5
— assuming you're embedded deeply in the Apple ecosystem. Otherwise, maybe look at some of the other options we've mentioned above.
Where to buy AirPods Max
AirPods Max are available to purchase at leading Apple resellers like Amazon, Adorama and B&H Photo, with the best deals at your fingertips in the AppleInsider AirPods Price Guide.