Ninu perfume offers on-demand scents customized by your iPhone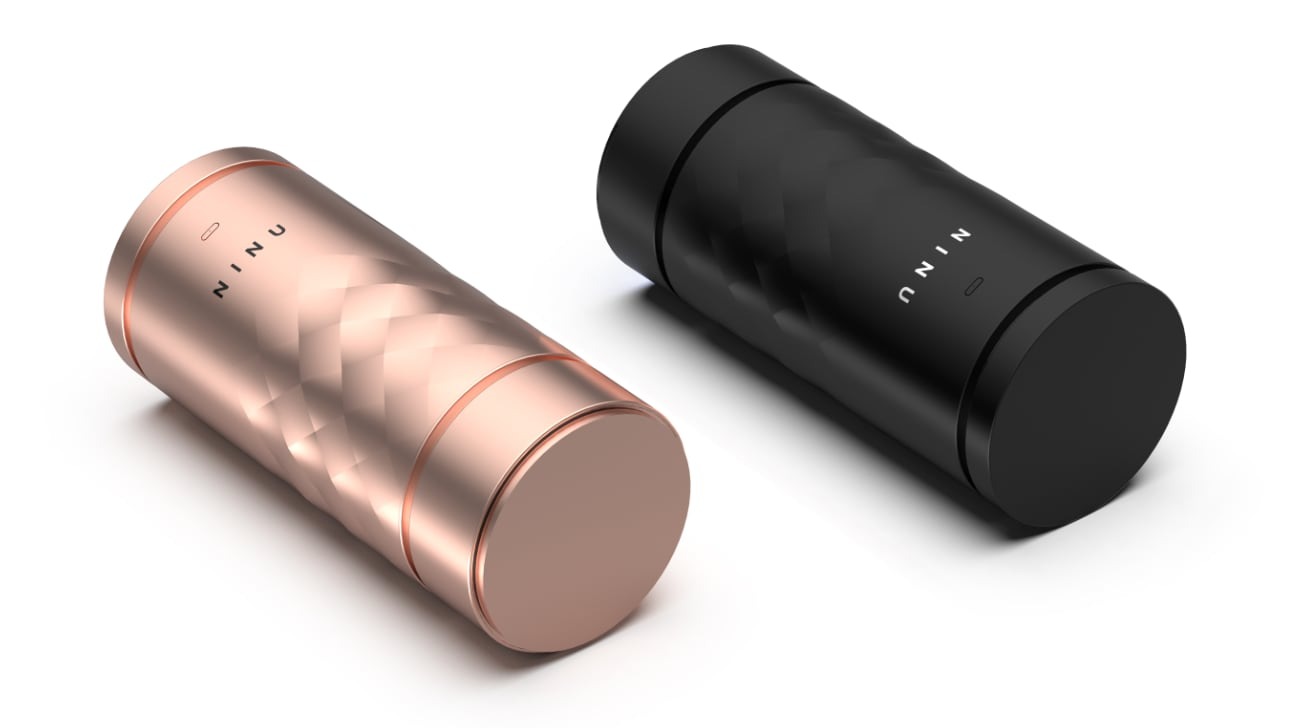 AppleInsider is supported by its audience and may earn commission as an Amazon Associate and affiliate partner on qualifying purchases. These affiliate partnerships do not influence our editorial content.
Ninu has revealed a smart perfume, consisting of a dispenser and an AI-assisted app that can allow users to create their own custom perfume on-demand, by altering the mix of multiple scents on your iPhone.
Launched at CES, Ninu is a perfume system that centers around a cylindrical container that holds three cartridges, covering three foundational categories of scents. The Ninu device is capable of dispensing those perfumes in different quantities, enabling a different perfume to be worn depending on the user's needs.
Controlling the device is a companion app for the iPhone that contains an AI perfume master called "Pierre." After users make a few selections, the app will suggest a perfume mix to try, though users will still be able to tweak the mix to their preference.
The app will also notify if the Ninu mixer is running out of a fragrance, giving an opportunity to restock the core perfumes. The fragrances are made to be vegan-friendly, using sustainably-sourced ingredients, and are phthalate, paraben, and sulphate-free.
As part of its environmentally-conscious theme, the Ninu uses recycled glass for its cartridge refilling system, as well as using natural ink in packing cartons, reducing the amount of packaging being used, and minimizing packaging plastic.
It is claimed that the ability to adjust the fragrance level of each can result in more than a million fragrance variations. As the app enables considerable customization of the fragrance, and does so on-demand, it means the user could opt for one style of fragrance for work and another for an evening out.
Ninu has not detailed when to expect the device's release, nor how much it will cost. AppleInsider has contacted the company for clarification.