DJI Air 2S hits the sky with new camera and improved performance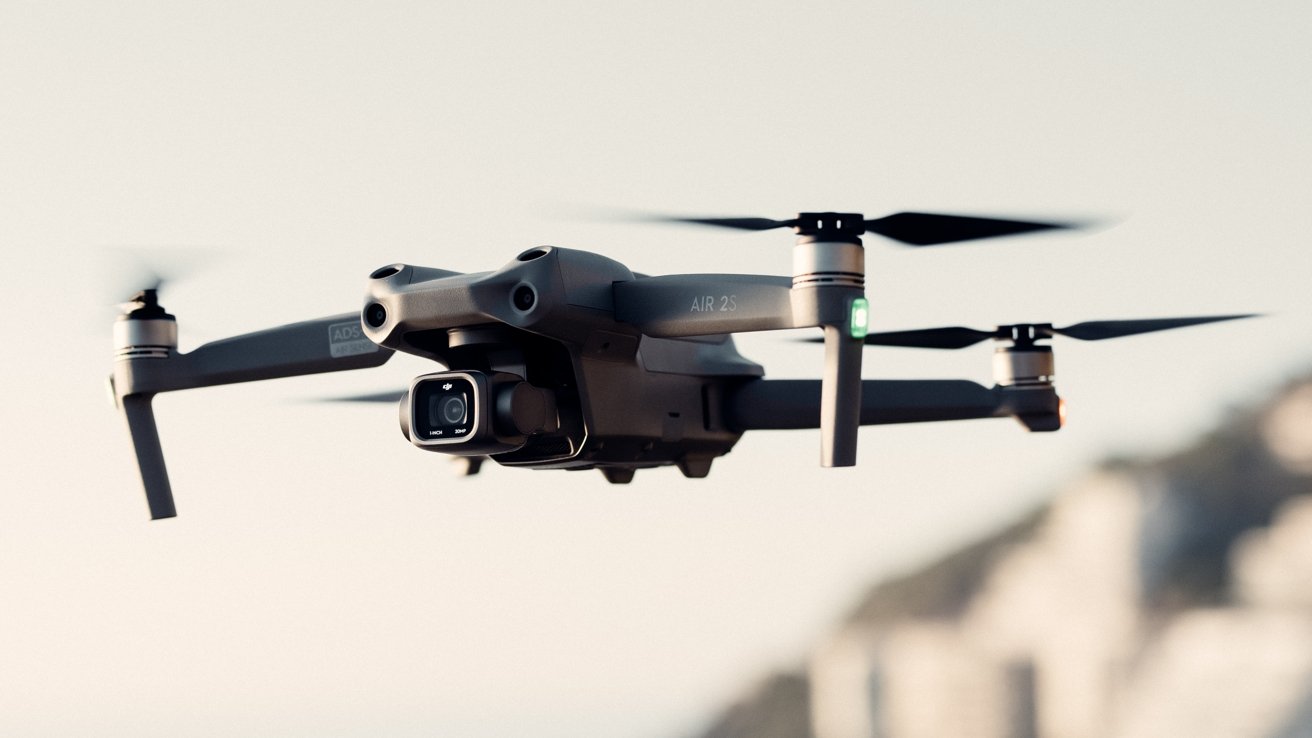 The upgraded second-generation DJI Air 2S is here, sporting a new one-inch sensor alongside improved flight performance.
The DJI Air 2S, which is available today for $999, can capture 20-megapixel photos and 5.4K with its all-new one-inch sensor, twice the size of its predecessor. Historically, DJI reserved its previous one-inch sensors for its higher-end drones that weren't as portable or agile.
"DJI Air 2S is a wish list come to life for everyone who demands more from a drone, showcasing upgrades that truly elevate the system into a highly versatile drone. From content creators, to drone enthusiasts and travelers, we are confident that a lot of people will be excited about this drone," said Ferdinand Wolf, Creative Director, DJI Europe.
For video, the new sensors can shoot 5.4K at 30 frames per second, 4K at 60 frames per second at 150Mbps. The pixel size is also increased to take in more light and detail.
New digital zoom supports 4X at 4K, 6X at 2.7K, and up to 8X at 1080P. Supported video color profiles include 10-bit D-Log and 10-bit HLG.
All photos and videos are stabilized on the Air 2S's three-axis gimbal and can be stored on the 8GB of internal storage.
To pair with the sensor, DJI is including a feature called MasterShots. The new feature allows the drone to create its own automatic flight path while keeping the subject in frame. The resulting footage is then combined into a video with a chosen theme. This gives the Air 2S the most pre-programmed flight modes and image capture modes of any DJI drone to date.
DJI Air 2S can stay airborne for 31 minutes — three minutes less than the prior generation — and sports four-way sensors for obstacle avoidance. New top sensors come into play when the drone is traveling at higher speeds and it's front is pitched down, which then face forward to aid obstacle avoidance.
The company's newest APAS 4.0 autopilot system is able to seamlessly maneuver around obstacles including trees. It has a 12km range with the new O3 transmission system that debuted with the recent FPV drone.
An upgraded FocusTrack mode includes Point of Interest 3.0, Spotlight 2.0, and ActiveTrack 4.0 for improved control of focus and movement.
The standard package runs $999 with the drone, controller, and battery. The Fly More combo is an additional $300 and includes everything in the standard package but adds two additional batteries, ND filters, a charging hub, and a shoulder bag.
Shoppers can purchase the DJI Air 2S at these retailers: