Compared: 2021 iPad Pro vs 2020 iPad Pro and 2018 iPad Pro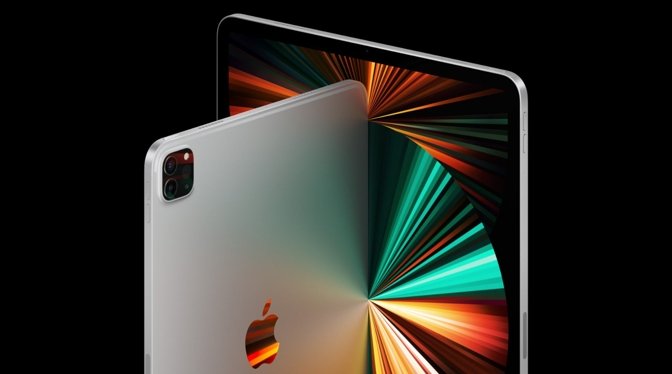 AppleInsider may earn an affiliate commission on purchases made through links on our site.
Apple has launched a new pair of iPad Pro models, but is it worth making the upgrade from the 2020 or 2018 models to the latest refresh? AppleInsider breaks down what's new in the 2021 iPad Pro update.
Following a year where the iPad became more important than ever for those working or learning from home, Apple has revealed its latest iteration of the iPad Pro lineup. The updated hardware, which is offered in the continued 11-inch and 12.9-inch form factors, will generate buzz among those looking for a new iPad Pro upgrade.
However, the question is whether the 2021 iPad Pro lineup is worth the upgrade for existing iPad Pro users — particularly those who have bought an iPad Pro in the last few years. On the face of it, there are relatively few major changes to the product, but the features that have changed amount to major improvements for the lineup.
So, is it worth it for you to update to the 2021 iPad Pro? Ahead of their release in the second half of May and the wave of product reviews, we turn to Apple's specifications for a direct comparison.
2021 iPad Pro vs 2020 and 2018 iPad Pro — Specifications
2018 iPad Pro
2020 iPad Pro
2021 iPad Pro
Screen size (inches)
11,12.9
11,12.9
11,12.9
Base price
$799, $999
$799, $999
$799, $1,099
Resolution
2,388 x 1,668,
2,732 x 2,048
2,388 x 1,668,
2,732 x 2,048
2,388 x 1,668,
2,732 x 2,048
Pixel Density (dpi)
264, 264
264, 264
264, 264
Brightness (nits)
600
600
600 (11-inch maximum)
1,000 (12.9-inch full-screen)
1,600 (12.9-inch peak brightness HDR)
Display type
Liquid Retina,
ProMotion,
True Tone,
Wide color (P3),
Fully Laminated
Liquid Retina,
ProMotion,
True Tone,
Wide color (P3),
Fully Laminated
Mini LED (12.9 only),
Liquid Retina,
ProMotion,
True Tone,
Wide color (P3),
Fully Laminated
Processor
A12X Bionic
A12Z Bionic
M1
Apple Pencil
Second Generation
Second Generation
Second Generation
Smart Connector
Yes
Yes
Yes
Dimensions (inches)
9.74 x 7.02 x 0.23
11.04 x 8.46 x 0.23
9.74 x 7.02 x 0.23,
11.04 x 8.46 x 0.23
9.74 x 7.02 x 0.23,
11.04 x 8.46 x 0.25
Weight (lbs)
1.03, 1.4
1.04, 1.41
1.03, 1.5
Capacities
64GB, 256GB, 512GB, 1TB
128GB, 256GB, 512GB, 1TB
128GB, 256GB, 512GB, 1TB, 2TB
Rear camera (MP)
12 wide
12 wide, 10 ultra wide, LiDAR
12 wide, 10 ultra wide, LiDAR
Front camera (MP)
7MP TrueDepth
7MP TrueDepth
12MP TrueDepth
Video recording
4K at 30/60fps
4K at 24/30/60fps (wide) and 60fps (ultra wide)
4K at 24/30/60fps (wide) and 60fps (ultra wide)
Biometric
Face ID
Face ID
Face ID
Speakers
4
4
4
Port
USB-C
USB-C
Thunderbolt 4
Physical Appearance
Between the 2018 and 2020 iPad Pro models, there was only one real external difference between the two generations. While the 2018 model had a single camera, the 2020 upgraded it to a full camera bump and multiple cameras.
Other than that, the appearance was largely the same, using identical design language throughout. The dimensions were even identical across both sizes, at 9.74 inches by 7.02 inches for the 11-inch models, and 22.04 by 8.46 inches for the 12.9-inch versions. The thicknesses were the same at 0.23 inches apiece.
There were marginal weight differences, but we're talking a matter of grams between generations. For example, the 2018 11-inch iPad Pro weighed 1.03 pounds, while the 2020 variant was 1.04 pounds.
For 2021, Apple has barely changed the dimensions of the iPad Pro over the previous generation, with the 12.9-inch model being marginally thicker at 0.25 of an inch.
On the weight side, Apple has tweaked the 11-inch model to get it down to 2018's 1.03 pounds, while the 12.9-inch gains some mass to 1.5 pounds.
If you were expecting a radical design change to the exterior for 2021, you're certainly not going to find it here.
Displays
Users of the 2018 and 2020 models saw no change in display technology between the generations, with each using a Liquid Retina display and identical resolutions. The 2,388-by-1,668 pixel display of the 11-inch and the 2,732-by-2,048 resolution of the 12.9-inch stayed the same, as did the pixel densities of 264ppi.
There also wasn't a major shift in display technology usage either, with Apple employing the same backlighting system as usual for its iPads.
For 2021, there's a fundamental change in what Apple is using, at least for the 12.9-inch model. While the 11-inch model uses the unchanged backlighting system of yesteryear, Apple has beefed up the larger model by incorporating Mini LED into the Liquid Retina XDR display.
The 12.9-inch iPad Pro houses 10,000 mini LEDs, giving it 2,596 local dimming zones for considerably higher levels of contrast and better color representation overall. It has a contrast ratio of 1 million to 1, which is extremely high for a tablet display that doesn't use OLED.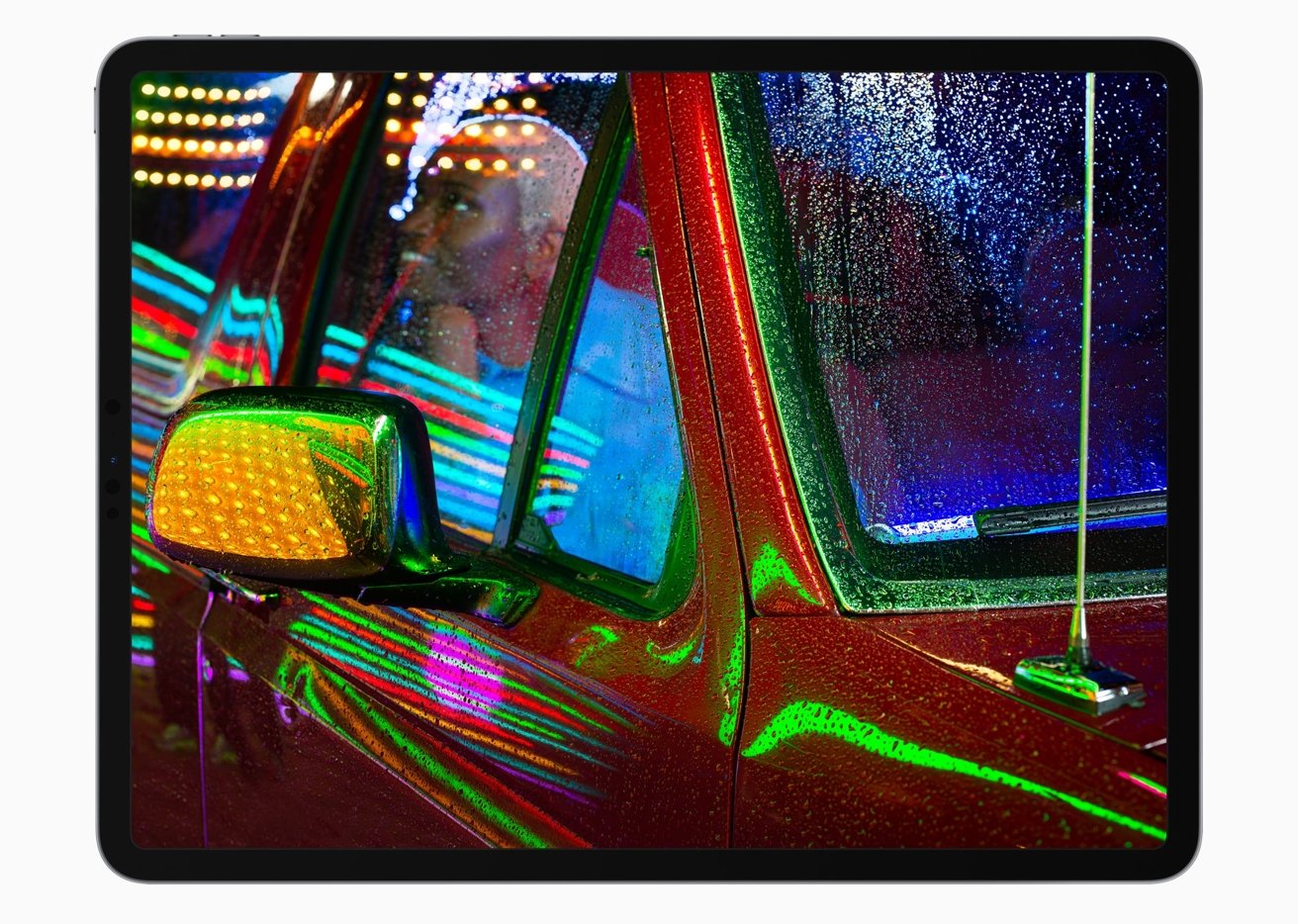 Apple's implementation here is like a more extreme form of the Pro Display XDR's backlighting system, but with considerably more light sources, and in an ultrathin portable device.
While this technology may filter into the 11-inch model and other Apple hardware in future releases, the inclusion in the 12.9-inch iPad Pro demonstrates some of the benefits of bringing it to other Apple products down the road.
Cameras
On the back of the device, Apple shifted from a single camera on the 2018 to a full camera bump on the 2020 edition, introducing a 10MP ultra-wide camera alongside the 12MP wide lens that was there before.
The extra space in that bump also afforded Apple the inclusion of LiDAR, a system that can be used to improve the autofocus capabilities of the iPad Pro camera, along with some computational photography uses. The sensor is also able to be used for augmented reality applications, which is a field that is still relatively in its infancy.
Apple hasn't made any change to the 2020 rear camera setup for 2021, so you still have a 10MP ultra-wide and 12MP wide camera combo and LiDAR.
This includes the capability to record 4K video at up to 60fps and 1080p Slo-mo at 240fps.
Around the front, Apple has decided to continue to use its tried and tested TrueDepth camera. It's solid technology used for Face ID, and it hasn't really warranted much change over the years, but Apple has tweaked it for 2021 to have a 12-megapixel sensor instead of 7 megapixels.
It's not just a megapixel change, as it's using an ultra-wide lens, which can take advantage of the new Center Stage feature for video calls.
As users move around the field of view of the camera, the iPad Pro detects where they are and zooms in, shifting the frame around wherever the subject moves. If there's more than one person in shot, or someone walks in or out, Center Stage will also automatically reframe the picture to accommodate who is visible.
Performance
When Apple introduced the 2018 iPad Pro, it was equipped with the A12X Bionic chip, which at the time was a very capable processor. For 2020, Apple tweaked the design to make it the A12Z Bionic, giving it eight cores.
For 2021, Apple has taken the radical step of moving the iPad Pro away from the A-series chips altogether, in favor of using the M1 from its Mac lineup. This makes sense for Apple as it's reusing a proven desktop-class chip in a mobile product, one that also shares many design elements with its mobile counterparts.
While there are no benchmarks available for an iPad Pro-based M1 yet, it is probably best to turn to the Apple Silicon Mac lineup for comparisons, as they all use the same M1 chip.
In terms of single-core testing, the A14 manages 1,592 on Geekbench, while the A12Z can hit 1,158. On Metal, the A14 has benchmarks reaching 12,482, while the A12Z gets to 11,868, which is not that much of a difference.
On multi-core tests, the A12Z still manages to outpace the A14 at 4,654 versus 4,212. This is largely down to the 12Z having eight CPU cores and eight GPU cores, versus the six and four of the A14, since the iPad Pro's variant chips tend to have more cores.
The M1 Mac mini is more powerful than the A14, with it managing 1,710 under single-core tests and 7,409 for multi-core. Under Metal, Apple's M1 is considerably more powerful than the A14, at 20,573 points.
There is a caveat to this sort of comparison, in that this is comparing a desktop-class chip in a desktop machine against a mobile chip in a mobile device.
Desktops have a general advantage in that they are built with more powerful cooling systems, while mobile devices don't have the same level of cooling available. Mobile devices also cannot afford to get hot, otherwise it could be uncomfortable for a user holding it.
Given this, it is likely the M1 in the iPad Pro could see its score dip a little bit, but we ultimately won't know until it's actually tested.
USB-C to Thunderbolt
The last few generations of the iPad Pro line have singled themselves out as one of Apple's only mobile-oriented devices not to use Lightning. Using USB-C offered up many benefits, including enhanced external drive support, as well as compatibility with many other USB-C devices.
In the 2021 iPad Pro, Apple is making the shift over to Thunderbolt 4. Externally, there's no difference as it is still a USB Type-C connection, and even supports USB 4, but it's what it does that is important.
Thunderbolt is considerably faster than USB 3.1 Gen 2, with its 40Gbps of bandwidth trouncing USB's 10Gbps. You also have the other benefits of Thunderbolt, like being able to daisy-chain peripherals and storage devices through the same connection, without necessarily using a dock.
It's also compatible with any existing hardware that uses USB-C, so any current iPad Pro setups around the connection will continue to work fine.
The change in connection won't be important for everyone. For those who rely on an external display, more storage devices, and other hardware connected to the iPad Pro, it will be a game-changer.
Capacity and Pricing
In 2018, Apple offered four different storage capacities for the work-centric iPad Pro. The smallest you could get is 64GB of storage, rising to 256GB, 512GB, and 1TB at the highest.
This formula didn't change that much in 2020, with Apple switching out the 64GB for 128GB, but keeping the 256GB, 512GB, and 1TB options the same.
For 2021, Apple has finally increased the storage to five options, retaining the 2020 list but adding 2TB to the end.
Much like the rest of the device specifications and design, Apple kept things roughly the same in 2020 as it did in 2018. If you wanted an iPad Pro at launch, the 11-inch model would cost $799 at the lowest capacity, and the 12.9-inch was $999.
It's not quite the same in 2021, as while the 11-inch will still start from $799, the 12.9-inch has gone up to $1,099. There's a $1,100 difference between the lowest-capacity 128GB model and the highest-capacity 2TB model, with cellular connectivity costing an extra $200.
Should you upgrade?
The differences between the 2018 iPad Pro and the 2020 iPad Pro were not really that major. Aside from a processor refresh and an extra camera on the back, it was hard to really justify an upgrade from the 2018 model at the time.
One year later, the latest generation offers far more of an overall jump from 2018. Not only is there the camera and LiDAR, but you also benefit from Thunderbolt, the massive performance gains of the M1 chip and for the 12.9-inch model, a fantastic display technology upgrade.
It's not hard to imagine those with 2018 iPad Pro models or older shifting over to the 2021 versions. It's a bit tougher for 2020 iPad Pro users.
The changes are largely internal between 2020 and 2021, consisting of massive chip jump, a considerably better display in the 12.9-inch model, and Thunderbolt connectivity.
Those users of one-year-old models probably won't necessarily need to move up, unless they absolutely need to.
If those users don't rely on connecting their iPad Pro to external devices like a monitor or other hardware, they won't feel the need to change. Performance could be an issue, but in a very small number of cases where it's warranted, especially since the A12Z is still respectably fast.
The display of the 12.9-inch could be a bigger deal for upgraders wanting to improve what they're looking at, but it's a bit of a hefty price to jump over to it.