iPhone used to track Florida murder victim in the Apple crime blotter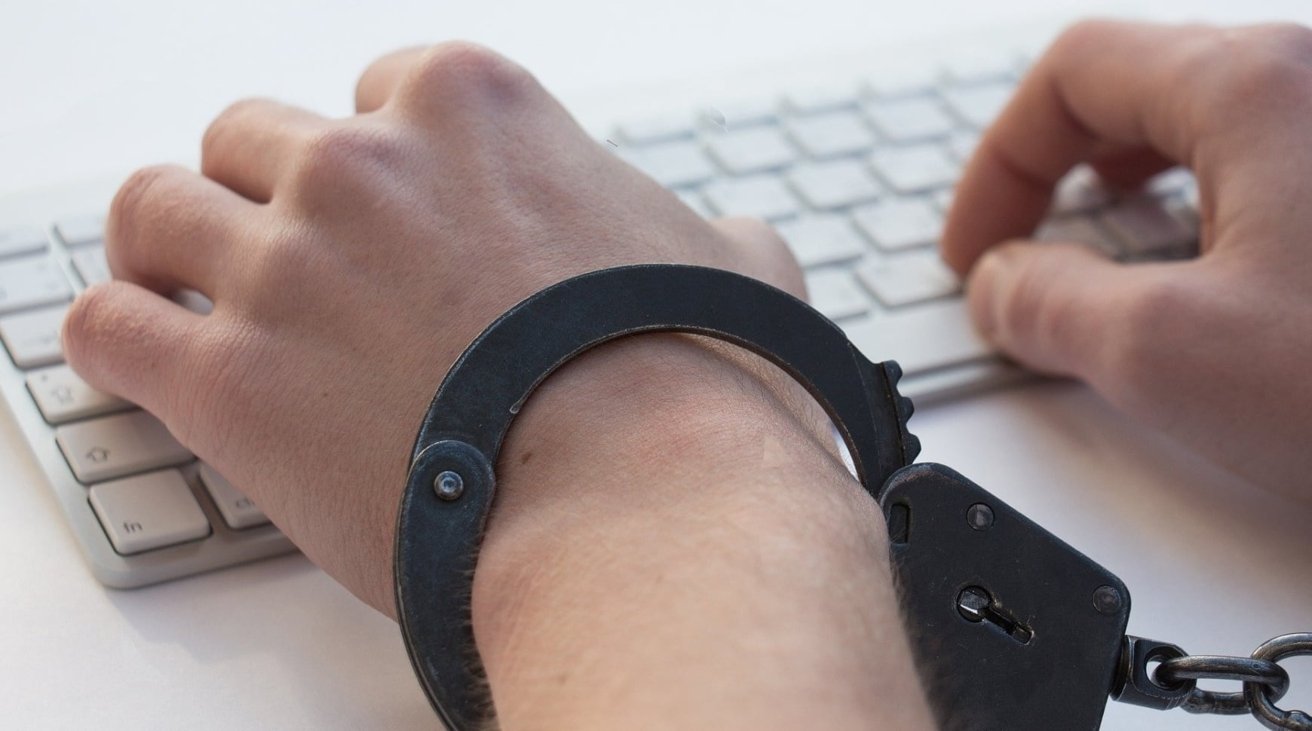 AppleInsider is supported by its audience and may earn commission as an Amazon Associate and affiliate partner on qualifying purchases. These affiliate partnerships do not influence our editorial content.
Rudy Giuliani's continuing Apple troubles, an iPad counterfeit money sting in Canada, and a serial fake Walmart employee is accused of taking iPhones.
The latest in an occasional AppleInsider series, looking at the world of Apple-related crime.
Florida murder suspect used iPhone as a tracker, police say
A man accused of murder in the Orlando area saw the victim buying expensive items at a mall, and then he attached an iPhone to the man's car in order to track and rob him, Click Orlando reports. The alleged shooter and an accomplice later invaded a party the shopper was attending and opened fire.
Police say they noticed the iPhone affixed to the bottom of the recovered, held in a nylon bag and attached with magnets. The iPhone had been newly purchased and was under the ID of a Panda Express employee at the mall, whose purse had previously been stolen.
Albuquerque Police Department corruption probe centered on MacBook purchase
The unauthorized purchase of a MacBook by the third-highest-ranking official in the Albuquerque Police Department kicked off a major Internal Affairs investigation, according to KRQE. However, it is alleged the probe whitewashed the investigation and that a document seemingly confirming that the purchase was authorized was in fact fabricated.
The officer agreed to surrender the computer in question.
Raid wasn't Rudy Giuliani's first trouble with Apple products
Rudy Giuliani, the former New York mayor and attorney for former President Donald Trump, said on television last week that the April raid on his home and office was "unconstitutional" because agents had already obtained his data "from the iCloud." Giuliani also told Fox News that the agents took "seven or eight electronic items of mine," some of which were presumably Apple products.
It's far from the ex-mayor's first trouble with iPhones and similar products. NBC News reported in 2019 that Giuliani visited an Apple Store in San Francisco in 2017 because he was locked out of his iPhone and had entered the wrong code ten times.
At the time of the visit, Giuliani had been named by the president as a cybersecurity adviser.
Capitol riot defendant tried to restore iPhone to factory settings
A man accused of participating in the January 6 capitol insurrection attempted to perform a factory reset of his iPhone, but the FBI already had plenty of information on him. According to FBI documents published by Comic Sands, the man, who had first denied his participation, was also spotted on videos taken by others.
Another man accused of January 6 involvement took a different tack: Destroying his phone. Per an affidavit, a search of the man's home didn't find the phone, but it did uncover a Discord message in which he stated, "destroying phone now."
JUST IN: Prosecutors seeking the detention of 1/6 riot suspect William Rogan Reid say they couldn't find his cell phone when they searched his home. But they did find this message he posted to Discord that might explain things >>> pic.twitter.com/dg51YAaE8F

— Kyle Cheney (@kyledcheney) April 27, 2021
Fake Walmart employee accused of stealing iPhones, again
A man entered a Walmart location in Georgia, donned a Walmart uniform, and stole 19 iPhones- and it's believed to be the third time he's done it.
According to WRDW, the same man is accused of stealing a collection of AirPods from a Walmart SuperCenter in February. In March, at the same Walmart as the latest theft, the man is accused of using a barrel key to steal some Nintendo Switch games.
Irish butcher pleads guilty to stealing iPhone at nightclub
A man in Ireland who works as an apprentice butcher was caught stealing a woman's iPhone at a nightclub- and was discovered after the woman called the phone and it rang in his pocket.
The Independent states the incident took place in 2019, and the butcher pled guilty to the charge of possession of stolen property, although related charges of cocaine possession were dismissed.
Canadian police catch man they say used counterfeit money for iPad
Police in Canada say they caught a man who answered an ad from a woman selling an iPad, and then paid for it with an envelope full of counterfeit money.
Global News reports the man was caught when the woman saw the same iPad for sale on the same site. Undercover agents then answered the advertisement and ultimately caught the man.
He was charged with fraud, using counterfeit money, and trafficking obtained by crime.
IT worker for Australian trams arrested for iPhone and Apple Watch theft
An IT worker for the Yarra Trams system in Australia was arrested and accused of stealing hundreds of thousands of dollars in phones and other technology from the agency. According to The Age, the man took $230,000 worth of items over two years, and officials found an Apple watch, two iPhones, and other items in his possession, along with illegal steroids.