Fisherman hooks an iPhone, tracks down owner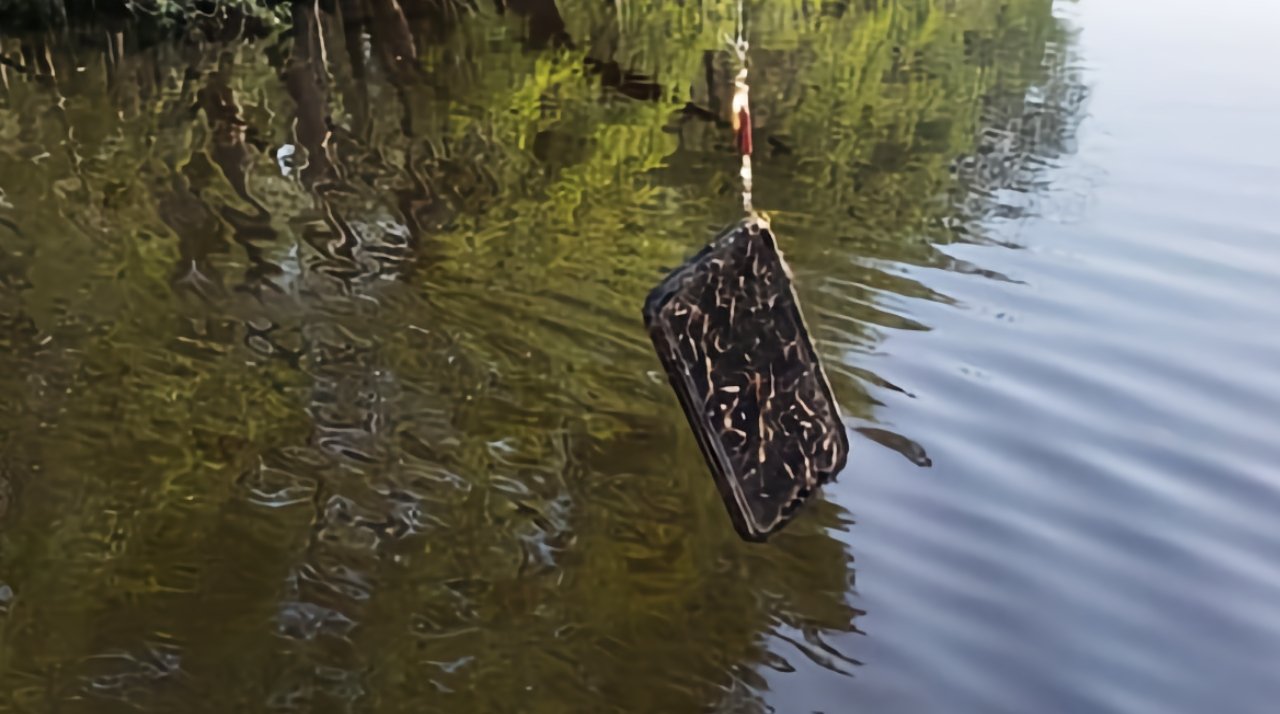 A fisherman has caught an iPhone, plus case and photograph, in the Waccamaw River.
According to local WMBF News, Robinson left home early on Sunday, July 18, and headed for the Waccamaw River. Following some success catching actual fish, he says that he then felt a good bite and tension on the line.
"It was a gosh darn iPhone," he said.
Robinson later cleaned off the iPhone and discovered a photograph of a man and woman in the case. He posted the photo on Facebook, and within five minutes, had found the woman.
"I was always told to do the right thing, no matter what it is, no matter what's going on in life, so at the end of the day you know you did what you could to make life better for someone else," said Robinson. "It made that girl happy as could be."
The woman, Riley Johnson, told Robinson that the photo had been taken while she and her now husband Trinidy were dating in 2018. She says the photo and the phone were lost over Thanksgiving, 2020.
Johnson has now met Robinson, and been given the iPhone and water-damaged photo.
"The picture looks a little vintage," she told WMBF News, "we'll probably frame it."