Apple call center contractor pressuring employees to accept home surveillance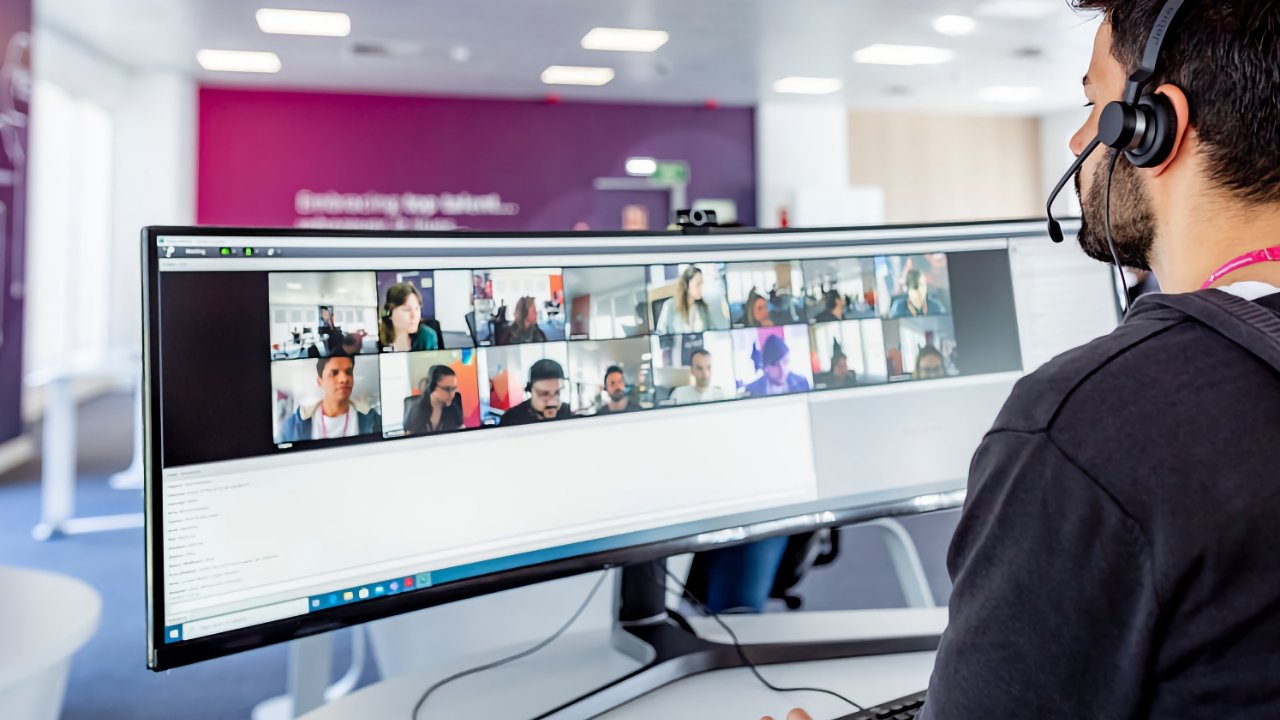 AppleInsider may earn an affiliate commission on purchases made through links on our site.
A call center company used by Apple, Amazon, and other tech giants is allegedly requiring employees to accept in-home surveillance to monitor performance.
Apple outsources some of its call center needs to a company called Teleperformance based in Columbia. Six employees have stepped forward, claiming that their contracts have been amended to allow home surveillance.
According to NBC, some call center workers are being forced to accept in-home monitoring during the pandemic. Teleperformance has allegedly coerced some employees to sign new contracts or face reprisal or job loss.
One employee says she signed a new contract in March, which included home surveillance in the text. Despite that, she says that no surveillance technology had been installed.
"The contract allows constant monitoring of what we are doing, but also our family," said a Bogota-based worker on the Apple account who was not authorized to speak to the news media. "I think it's really bad. We don't work in an office. I work in my bedroom. I don't want to have a camera in my bedroom."
Teleperformance spokesman Mark Pfeiffer said that the company is "constantly looking for ways to enhance the Teleperformance Colombia experience for both our employees and our customers, with privacy and respect as key factors in everything we do."
Apple spokesperson Nick Leahy said that the company "prohibits the use of video or photographic monitoring by our suppliers and have confirmed Teleperformance does not use video monitoring for any of their teams working with Apple." Leahy said that Apple had audited Teleperformance in Colombia this year and did not find any "core violations of our strict standards."
"We investigate all claims and will continue to ensure everyone across our supply chain is treated with dignity and respect," Leahy added.
It appears as if pressure for increased home surveillance is coming from companies like Uber, not Apple. The data collected for Uber verifies that only authorized employees were accessing data and no unauthorized persons were near the computer.
Teleperformance says AI-powered video analysis is being tested in three markets. The employees testing the technology consented to biometric collection and data related to minors.
Apple has had some issues with outsourcing labor to other companies recently. Employees from CSAT Solutions have complained of 'sweatshop' conditions despite Apple audits finding the workplace acceptable.