Apple, Google & others partnering to improve diversity in big tech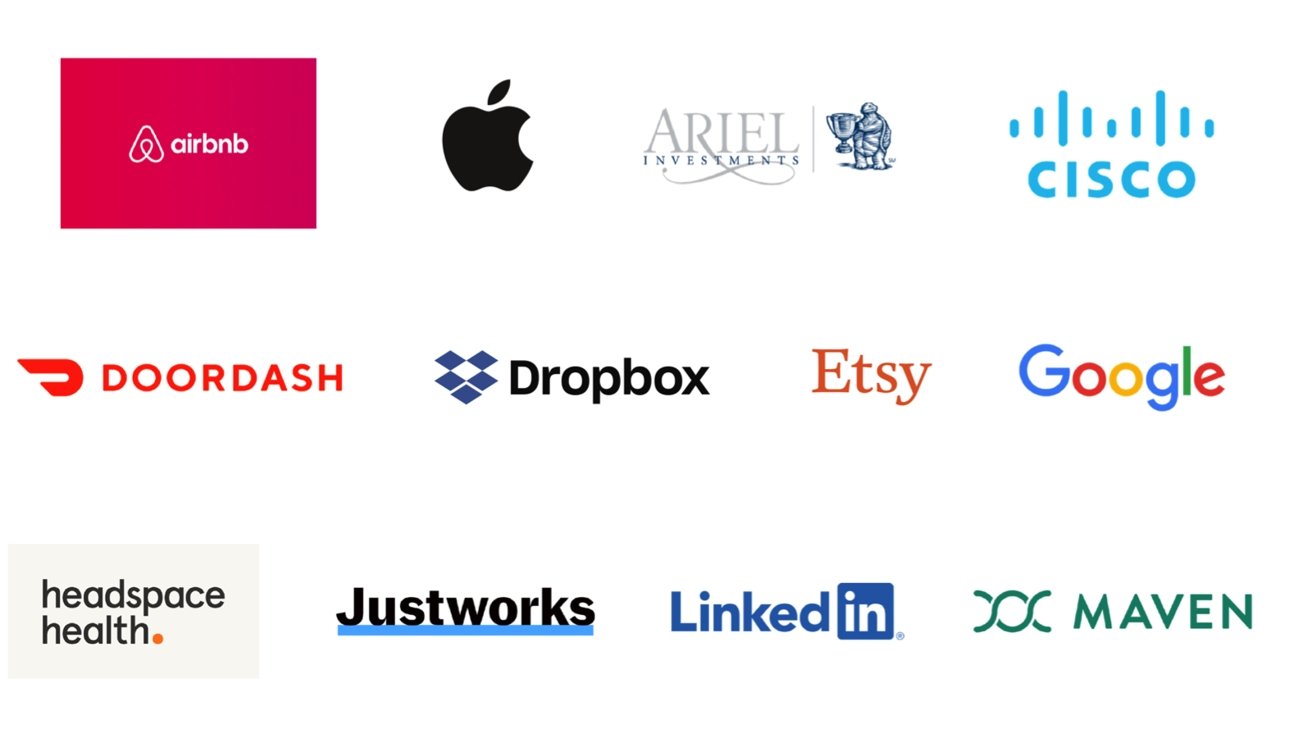 A coalition of tech companies including Apple, Google, Snap, and Salesforce have teamed up with researchers to form the "Catalyze Tech" coalition to improve representation of minority groups in Silicon Valley.
After more than a year of research surrounding minority representation in big tech by the Aspen Institute and other researchers, the Action to Catalyze Tech report has been released. Following the publication of the Action to Catalyze Tech report, a wide array of Silicon Valley big tech companies have signed on to take action.
Over 30 CEOs and executives from leading technology organizations, including Airbnb, Apple, Dropbox, Etsy, Google, LinkedIn, Twitter, Salesforce, Spotify, and Uber, have committed to being founding signatories of the ACT Report, pledging to hold themselves and their companies accountable. Together, these founders represent more than 500,000 tech employees.
"The tech industry remains dominated by white men," said Vivian Schiller, Executive Director of Aspen Digital, a program of the Aspen Institute. "Justice for underrepresented communities requires sustained commitment, transparency, and accountability from leadership, and that's what we strive toward with Catalyze Tech. We are glad that so many tech companies are committing to implement recommendations made in this report, and eager to support the sector on the path to true equity."
A Bloomberg report on Thursday about the formation of the group includes stats about representation. While Hispanics make up 18% of the US population, they only represent 8% of employees in big tech. African-Americans represent 13% of the population, while only holding 5% of big tech jobs.
On November 3, Catalyze Tech will convene the first annual DEI Innovation Summit, which will bring together CEOs and leaders from signatory companies, DEI experts, and advocates to discuss cross-industry alignment, and how to put the report's recommendations into action.
"So often the tech industry moves fast and shoots for the stars — yet when it comes to diversity and inclusion, the industry's progress has been agonizingly slow. It is long past time for urgency and accountability, and the ACT Report sets out a tangible roadmap for companies of all sizes," said Oona King, Vice President of Diversity, Equity and Inclusion at Snap Inc. and the Chair of the Catalyze Tech Working Group. "Collective action is key, and needs everyone in business — from CEOs to interns — to be inspired to act."
The full list of companies that have signed on to commit to the report's recommendations at launch are Airbnb; Apple; Ariel Investments; Cisco; DoorDash; Dropbox; Etsy; Google; Headspace Health; Justworks; LinkedIn; Maven; Netflix; Nextdoor; PwC; Ro; Salesforce; Snap; Spotify; Twitter; Uber; Vimeo; Warby Parker; and Wipro; along with PledgeLA and the companies that form the Alliance for Global Inclusion: Applied Materials, Dell, Intel, Micron Technology, Nasdaq, and NTT Data.
The working group that developed the report included experts and academics from AnitaB.org; Aspen Digital, a program of the Aspen Institute; Bennington College; Brookings Institution; Computing Alliance of Hispanic-Serving Institutions, University of Texas at El Paso; Constellations Center for Equity in Computing at the Georgia Institute of Technology; Coqual; CSforAll; Expanding Diversity and Gender Equity in Tech Initiative at the University of California; Google; Harvard Business School; IncluSTEM; Kapor Center; LA-Tech.org; Management Leadership for Tomorrow; National Center for Women & Information Technology; Powered By Decisions, LLC; PwC; QSIDE Institute; Reboot Representation; Scholastic Education Solutions; Snap Inc.; University of Massachusetts Amherst; and the Women and Public Policy Program at the Harvard Kennedy School.