How to cancel an App Store subscription on iOS 15 or iPadOS 15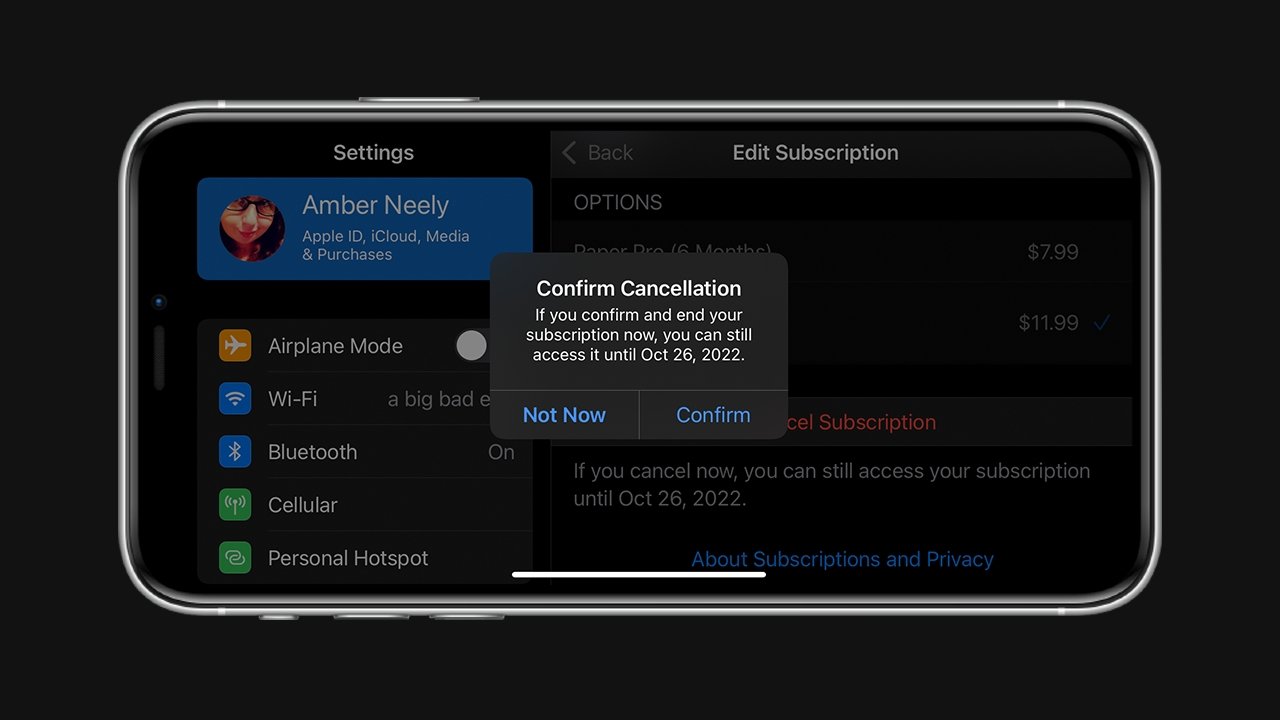 If you're suffering from subscription fatigue, it's easy to cancel your unwanted app subscriptions right from your iPhone or your iPad.
Maybe you've forgotten to unsubscribe from an app that's been billing you every month for the last year. Or, perhaps, you're trying to avoid being billed before a free trial is over. Either way, it's not a bad time to learn how to cancel those pesky, unneeded App Store subscriptions.
AppleInsider suggests that you routinely check your subscriptions to prevent any unwanted billing — once every six months is a good routine to get into.
How to cancel an app subscription on iOS 15 or iPadOS 15
Open Settings
Tap your Apple ID icon at the top of the screen
Tap Subscriptions
Tap the subscription you wish to cancel
Tap Cancel Subscription
Tap Confirm
In addition to cancelling your subscription, many apps also allow you to change your plan from within the subscriptions page. This feature can be handy if you decide to go month-to-month or bump up to an annual plan for more significant savings.
If you subscribe to certain streaming or shoppers' club services and signed up through a third-party's app or webpage, such as Netflix or Amazon Prime, you will need to follow that specific service's unsubscribe process. This may mean you need to visit your user profile or billing page on that service's website or within the service's app.