Pixelmator Pro adds automatic background removal, goes on sale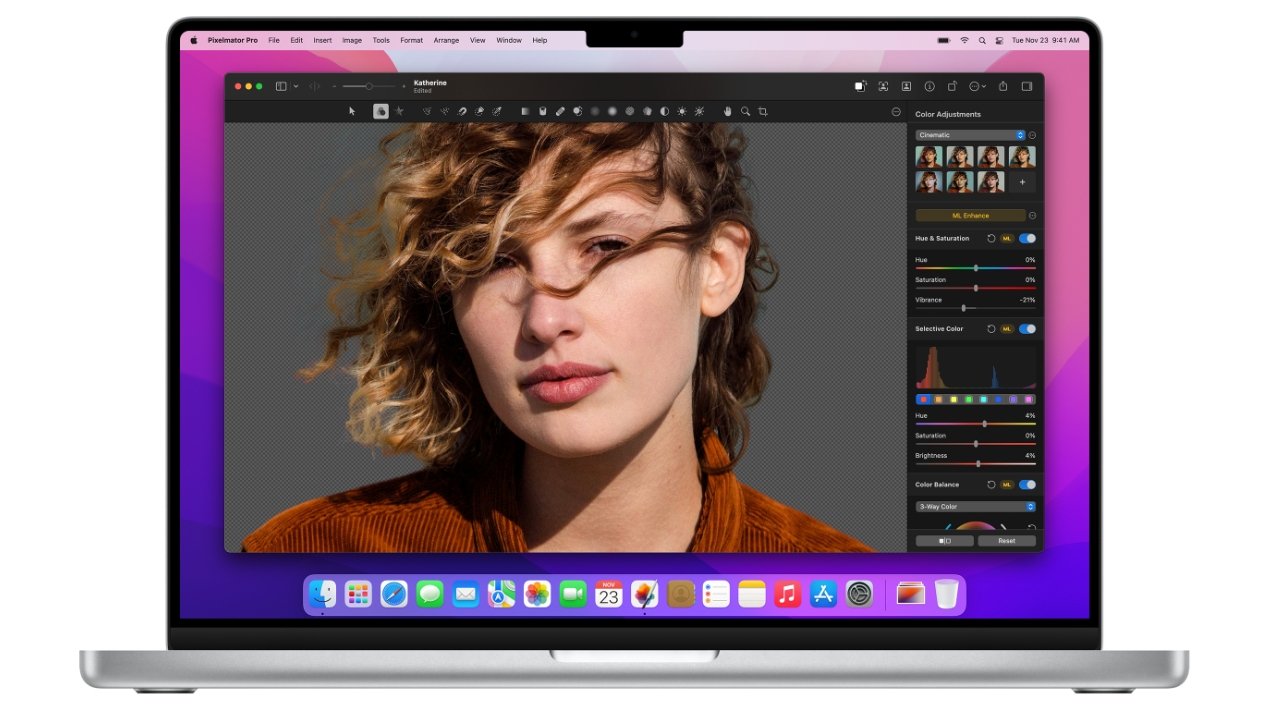 AppleInsider may earn an affiliate commission on purchases made through links on our site.
Mac image editor Pixelmator Pro has been updated to include a new "Magic Background Eraser," and for a short time is also on sale for 50% off.
Following its macOS Monterey release, which added Shortcuts and M1 Max support, Pixelmator Pro has been updated to version 2.2, named Abracadabra.
"Pixelmator Pro 2.3 - codenamed Abracadabra (because it's totally magical) - brings a new automatic background removal feature," say the developers in a blog post, "[and] automatic subject selection, a new Select and Mask tool, and more."
These headline features are really all aspects of the same new functionality. At its simplest to use, clicking one button erases the background from any image.
For the most part, it is remarkably effective and it's also extremely quick. With many or even most use cases, this one-button approach may well be all a user needs.
By itself, though, the background eraser is not perfect and really can't be — so there are other tools to help. When Edit, Select and Mask..., the tool pane that appears includes one called Smart Refine.
Selecting that, it's possible to adjust the background erase. Users can "paint" over regions of the background that have been missed. It would be better if choosing the automatic eraser brought up this pane with the Smart Refine option, but at least the tool is there.
There are also related tools including Decontaminate Colors.
"When you remove the background from an image, the object left behind can often have traces of the previous background around its edges," says the developer. "The (AI-powered) Decontaminate Colors feature automatically removes these traces so objects blend seamlessly with any new background."
Similarly, there is a new Select Subject option which uses the same process as the background erase, and uses Machine Learning to determine what is background and what is foreground.
Pixelmator Pro 2.3 Abracadabra is a free update to existing users. It normally costs $39.99 in the Mac App Store, but for a limited time is being sold at 50% off.