How to show timestamps in Messages in macOS Monterey and iOS 15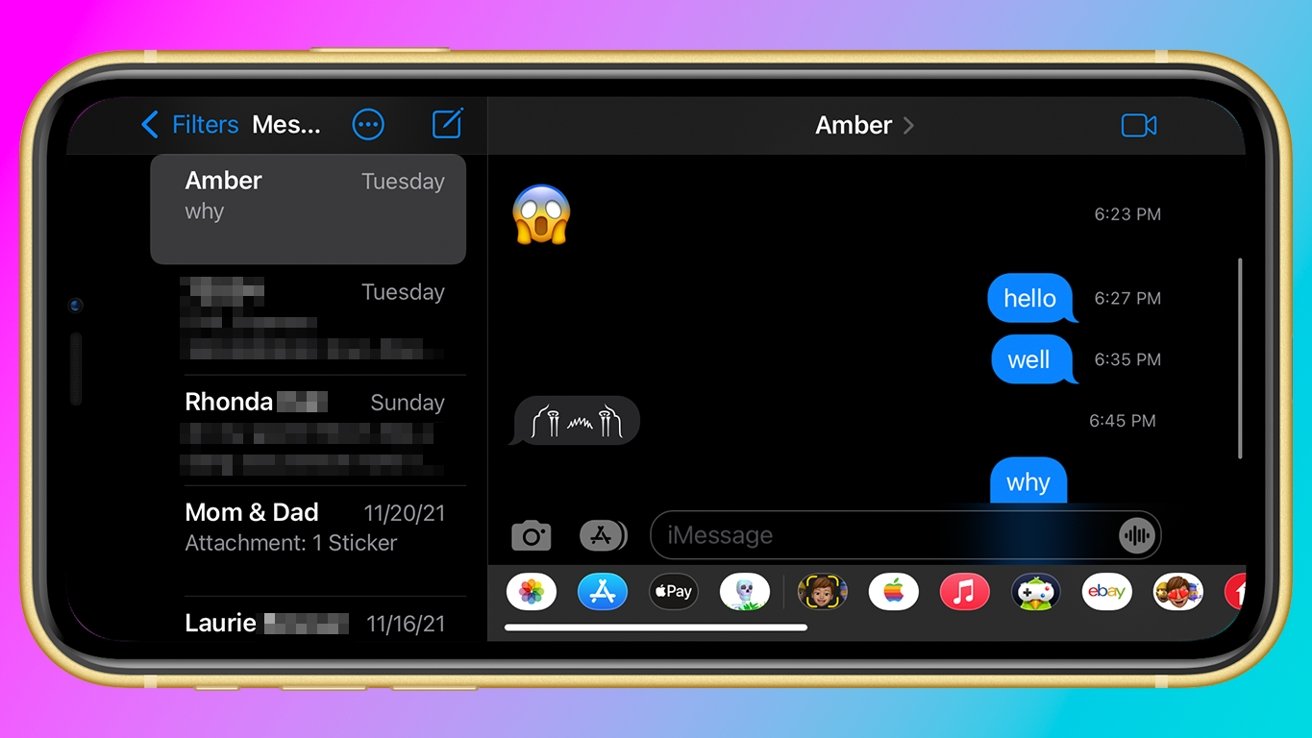 Other than on the initial notification, Messages doesn't tell you the time that a message arrived. Here's how to read the timestamps of your Messages on your iPhone, iPad, and Mac.
Every message you send in Messages comes with a timestamp showing when it was sent or received, even though it isn't immediately visible. However, viewing them is easy and can be done with a simple gesture on your iPhone and iPad.
How to view timestamps on iPhone or iPad
Open Messages
Tap the conversation you wish to view timestamps for
On the message screen, tap, swipe, and hold to the left
This will allow you to easily view the timestamps to the right of all your messages.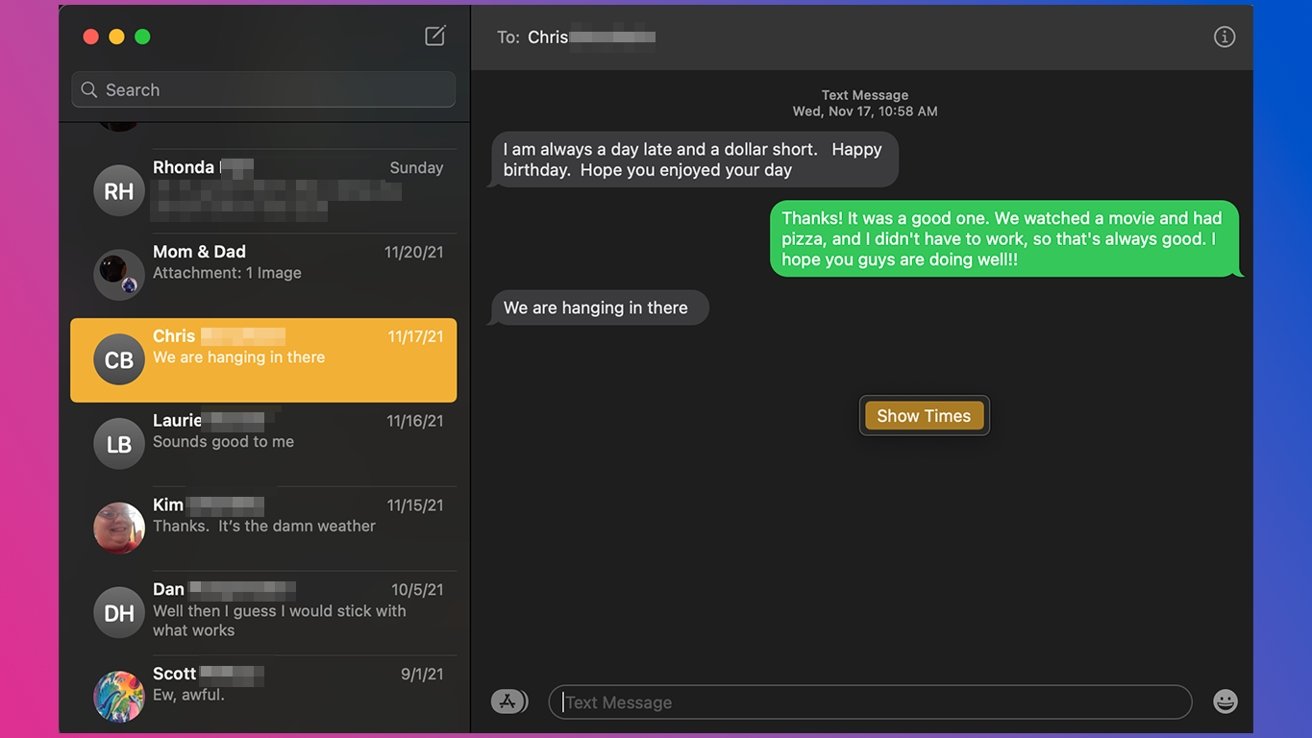 You can view timestamps on messages on your Mac, too.
How to view timestamps on Mac
Open Messages
Click the conversation you wish to view timestamps for
On the message window, right click and select Show Times
Alternatively: You can also swipe and hold to the right to show timestamps if you use a Magic Mouse, Magic Trackpad, as well as your MacBook's trackpad