Crime blotter: Mother allegedly assaults Apple Store employee, iPad hospital thefts, and more!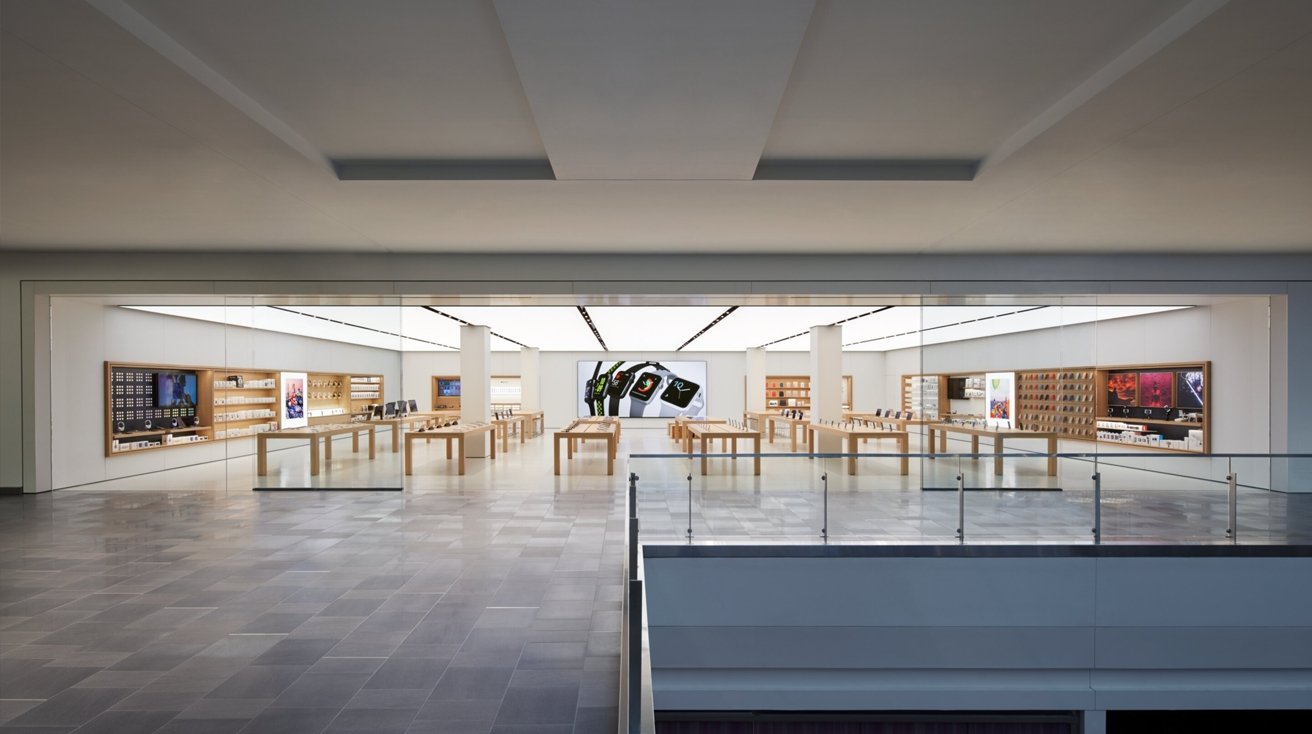 AppleInsider may earn an affiliate commission on purchases made through links on our site.
In the latest Apple Crime Blotter, 100 iPads are taken from Liverpool hospital, a Target employee stands accused of taking Apple items, and iPads are stolen from an Olympic skier.
The latest in an occasional AppleInsider series, looking at the world of Apple-related crime.
Mom accused of kicking iPad at Apple Store
A woman who had been refused service at the Apple Store in Pentagon City in Virginia has been accused of kicking an iPad, assaulting an employee with a toy firearm, and taking an iPhone and accessories.
According to ARLnow, the incident took place December 27.
Police say the woman, who was with her children, hit the employee with her children's toy before grabbing an iPad from the employee and kicking it across the store. The woman fled, and the Arlington County Police Department told the news outlet that the investigation is ongoing.
Duo sought for theft of $17,000 in iPhones from Canadian phone store
The Royal Canadian Mounted Police are looking for two people who they say stole $17,000 worth of iPhones from a cell phone store in Trail, British Columbia.
Global News reports the break-in took place early in the morning of December 9. Two people were caught on camera smashing a window, entering the business, breaking a cabinet, and taking 13 iPhones, as well as accessories.
iPhones, Apple Watch taken in armed robbery of party
A pair of armed robbers entered a holiday party held at a residence in Pacific Palisades, Calif., and took numerous items, including multiple iPhones and an Apple Watch.
According to The Los Angeles Times, the early-December party was held outside the home, but when two guests entered the home, they saw the two robbers with guns. The owner of the home also told the newspaper that they had offered to turn over security footage to the Los Angeles Police Department but hadn't yet heard back from detectives.
Man accused of stealing 100 iPads from U.K. hospital
A man was arrested for stealing 100 iPads that were bought as gifts for sick children at a hospital in Liverpool, England. The BBC says the 54-year-old man later sold 40 of the iPads to an exchange store.
Man arrested for stealing $18,000 Apple Store haul from car
A man in Florida was arrested in mid-December after police say he followed a shopper who had spent $18,000 at the Apple Store in Boca Raton and later broke into the shopper's car.
According to Local 10, the man faces charges of grand theft and burglary of an unoccupied conveyance.
Mayor was in Apple Store near Chicago-area shooting
When shots rang out at a suburban Chicago mall on December 23, a local mayor happened to be in the same mall, buying a new phone at the Apple Store.
Shots were fired at the Oakbrook Center while Mayor Gary Grasso of Burr Ridge was at the Apple Store with his daughter, reports Fox 32. The mayor told the TV station that he was escorted to a secure spot in the mall's basement. Multiple people were injured in the shooting.
Target employee charged with stealing $3,000 in items, including iPads, Apple Watch
An 18-year-old Target employee in Nashville was charged shortly before Christmas with stealing $3,000 worth of items from the store and hiding the goods in a bathroom trash can.
According to police statements to WKRN, the employee performed the thefts on two occasions. The first included the taking of an Apple Watch and iPad, while four days later, he took an iPad Pro and iPad Mini and a PlayStation 5 console.
Equipment, iPads stolen from U.S. Olympic skier
A member of the United States National Ski Team had her skiing equipment and bags, which held multiple Apple products, stolen from her car in Atlanta. The thefts took place just weeks before she was set to compete in an Olympic qualifier.
Dani Loeb told The Atlanta Journal-Constitution that the items, which included two pairs of skis, two iPads, an Apple Watch, and jewelry, were taken after someone broke into her mother's car.
Suspects sought for iPhone thefts from Kansas Best Buy
Police in Manhattan, Kansas, are looking for three people who they say stole $4,600 worth of iPhones from a Best Buy in the area. According to WIBW, the thefts occurred on December 28.
23 stolen iPhones recovered in Nigeria
Authorities in Nigeria in December deployed a security task force, known as "Operation Burst," which recovered 23 stolen iPhones. This included at least one that was tracked from an armed robbery.
Sun News Online reports the director-general of the operation said that some suspects have been arrested but that its "major ring leader is on the run."