'Wordle' clone tops App Store games chart, but it isn't what you think [u]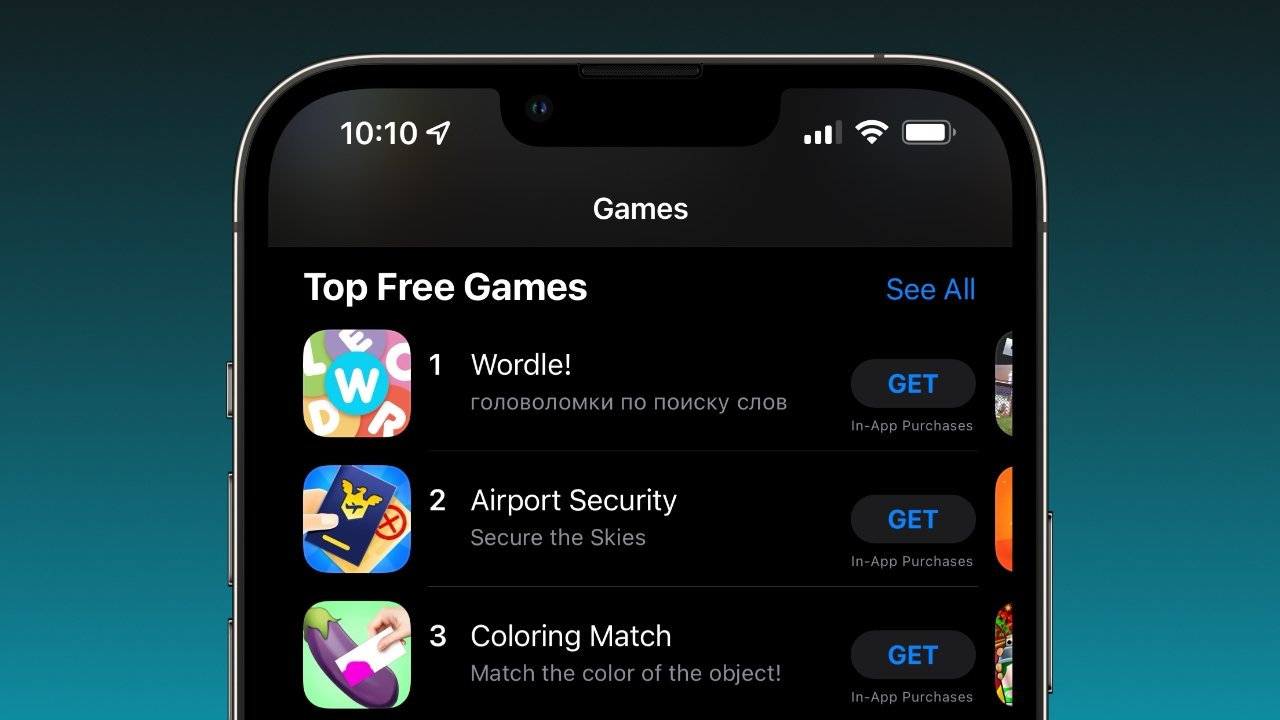 What appears to be a "Wordle" clone has become the top downloaded free game in the App Store, though the app actually predates the viral version of the game.
The latest clone to reach the top of the free games chart is sourced by a developer named Steven Cravotta. While it adds a few challenge modes with timers, it takes inspiration from the web game. However, the story goes a bit deeper than that.
An AppleInsider reader has pointed out that the game "Wordle!" existed before the web game gained popularity. The App Store listing shows it has existed for more than five years. However, the previous version of the game didn't feature a game mode similar to the browser-based Wordle.
The developer noticed his game had gained a lot of downloads after the web game gained popularity, so he reached out to Josh Wardle, creator of the "Wordle" web game. Cravotta and Wardle decided to donate profits from the "Wordle!" game to Boost! West Oakland.
The game has since added a version of "Wordle" as a separate game mode. It is unknown if this version of the game will be allowed to exist after the New York Times acquisition.
The app is named "Wordle!" with an exclamation mark, and the description touts it as "just like the viral word game, but on your phone!" It has several in-app purchases to unlock words, buy in-app coins, and get level skip tokens. There is also a $2.99 "Remove Ads" IAP.
"Wordle!" isn't the only app similar to the browser-based sensation climbing the App Store charts. Below it are other clones like "Wordus" at number 7 and "Word Guess - Word Games" at number 11 in the top free games chart. Those three games are the top three games respectively in the top word games charts as well.
On the other hand, "Wordle!" is likely the only app whose developer actually communicated with the maker of the browser-based version. It isn't clear if the game mode mimicking Wardle's word game was added with his blessing.
The App Store has a human-led app review program meant to prevent copying popular properties or games to seek an easy profit. App review doesn't catch everything, but seemingly apparent cases like "Wordle!" increasingly bring Apple's processes under fire.
Update 12:19 p.m. Eastern: Added information about the "Wordle!" donation and Steven Cravotta's communication with Wardle.