Apple sues to break lease on Toronto shopping center project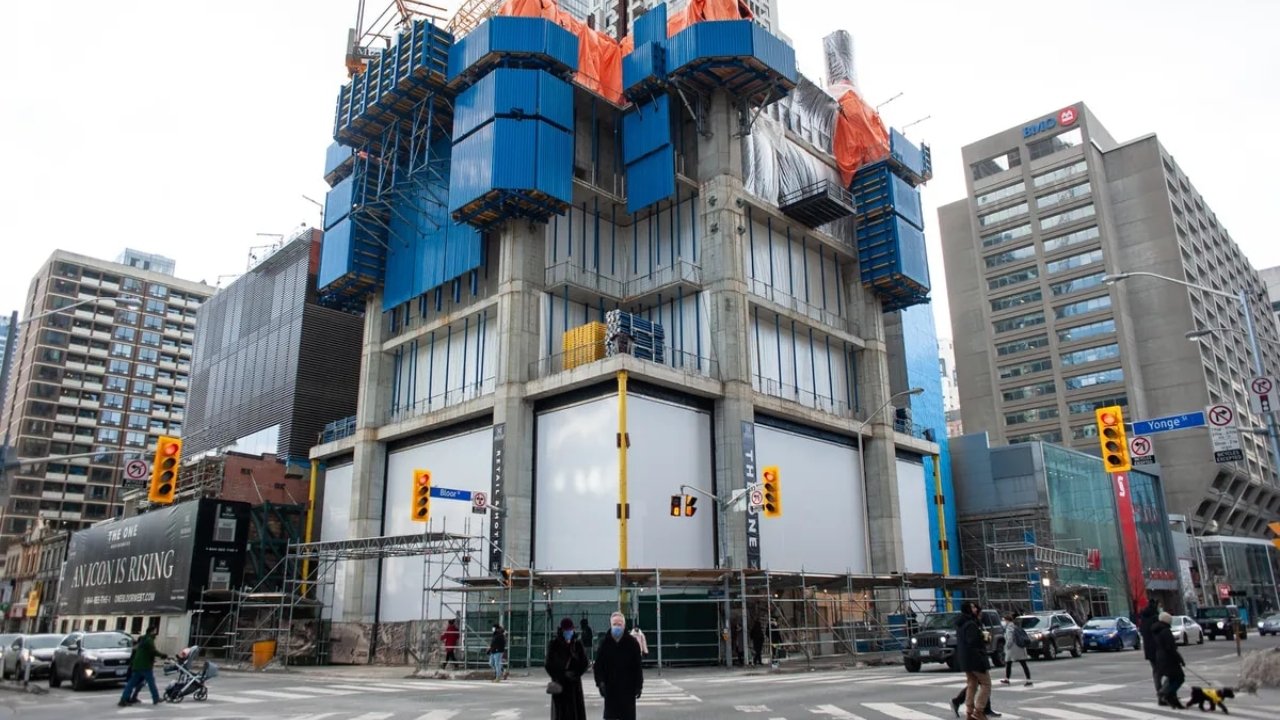 Apple has taken its dispute with the developer of Toronto's The One shopping center to court, saying it is "profoundly disappointed" with slow progress and wants to terminate its lease.
Mizrahi Developments has been constructing an 85-storey skyscraper that includes significant shopping areas, as well as residential apartments, at the corner of Yonge and Bloor in Toronto. The project began in 2016, and in 2018 it was revealed that Apple was involved.
By early 2022, Apple was reportedly warning Mizrahi Developments that it may pull out. Apple cited a contractual clause that allows it to leave without penalties if certain deadlines were missed, though Mizrahi Developments denies that they have been.
Now according to the The Globe and Mail, Apple has filed a lawsuit in order to terminate its lease on the still uncompleted project.
"Apple is profoundly disappointed with Mizrahi," Apple Canada said in its filing, seen by the publication. "Apple regrets that Mizrahi's failures have resulted in Apple having to take the step of ending its relationship with Mizrahi."
Details of the suit, originally filed on January 28, 2022, in Ontario's Superior Court of Justice, have only now been revealed. According to The Globe and Mail, Apple wants $6.9 million Canadian dollars ($5.44 million US) in delay damages.
Apple's filing lists a reported 26 items that it claims Mizrahi Developments did not complete by the project's deadlines. Mizrahi agrees some delays occurred, but says they were due to factors outside its control, specifically the coronavirus and a 2019 plumber and pipefitter strike.
The new suit from Apple follows Mizrahi's filing of a legal application to prevent Apple leaving. In it, the development company says it was also delayed waiting for Apple to choose a design for its storefront glass.