Leaker compares 3D-printed 'iPhone 14' models to iPhone 13 accessories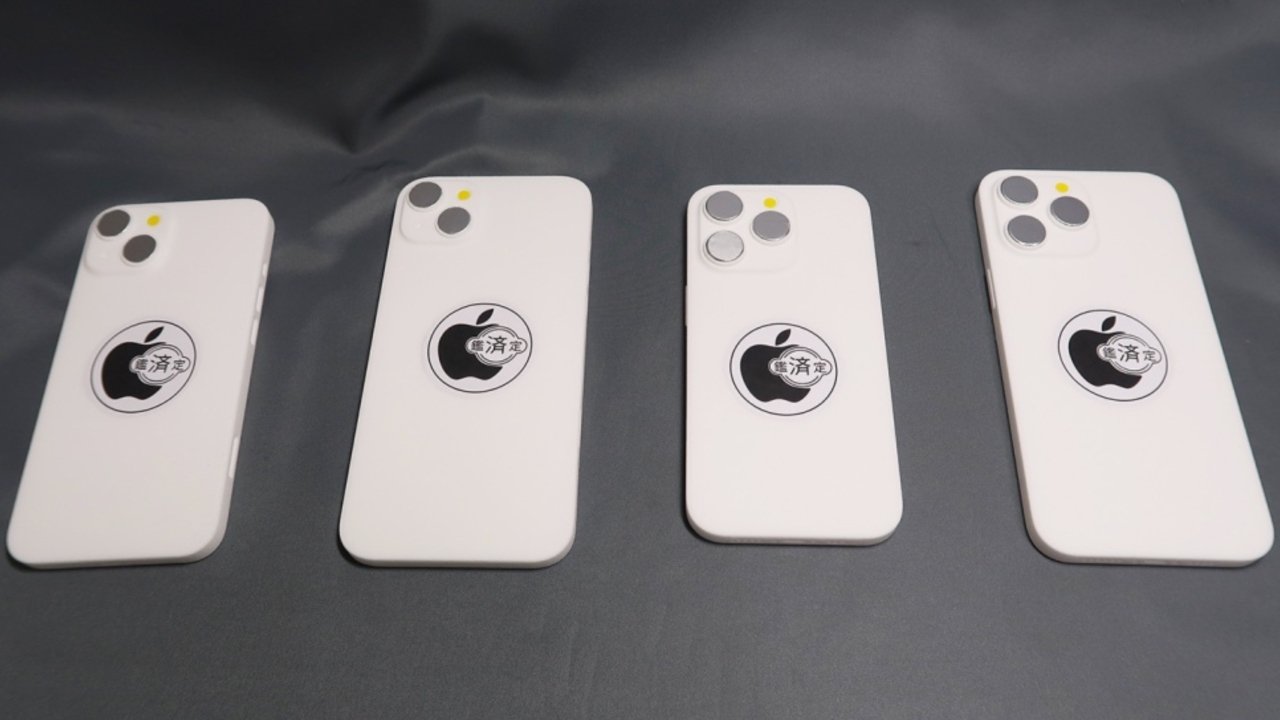 A set of purported 3D-printed "iPhone 14" models have been placed in existing iPhone 13 accessories to see how device dimensions are expected to change.
Leaked diagrams have given way to mockups and 3D-printed models that may provide some insight into just how much the new device designs will change. The new models were paired with iPhone 13 cases and screen protectors to verify the expected changes, such as a larger camera bump, and thinner display bezel.
The new mockups were provided by Alibaba sources to Mac Otakara, with one for each new expected device size. A short video was then made showing each model in detail.
There are molds for the 6.1-inch "iPhone 14" and "iPhone 14 Pro," and molds for the 6.7-inch "iPhone 14 Max" and "iPhone 14 Pro Max." As expected, the changes to the camera bump for the pro models made them larger and thicker, so no cases would fit.
The rear camera for the "iPhone 14" mold is 30.10mm tall versus the iPhone 13 at 28.84mm with a slightly thicker camera bump too. The case couldn't fit the body either, since the dimensions were slightly larger as well.
However, the "iPhone 14 Max" was able to fit in the iPhone 13 Pro Max case since the camera bump is smaller by comparison and the body size is the same. This is because it gets the same camera bump found on the smaller iPhone 13, but the larger size of the iPhone 13 Pro Max
The rear camera for the "iPhone 14 Pro" is 38.24mm tall versus 36.24mm for the iPhone 13 Pro. The body size was also slightly larger for this mold as well.
The "iPhone 14 Pro Max" mold fit the iPhone 13 Pro Max case around the body, but the camera bump was about 2mm taller as well. So, the case wouldn't fit completely.
The screen protectors didn't quite align with the displays on any model either, with the leaker noting that the display appeared to be "thinner" on the mockups. The pro models are expected to have hole-punch displays, so the cutouts weren't shown on the mockups.
Given this information, Apple seems to be increasing the body dimensions for its 6.1-inch models, but not for the 6.7-inch models. However, the camera bumps are increasing in size overall.
Apple generally provides molds and diagrams to some accessory makers early to ensure a wide variety of cases are available at launch, and those companies tend to be less combative against leaks. The "iPhone 14" lineup is expected to launch in September at an Apple event.