Autographed Apple artifacts hit the auction block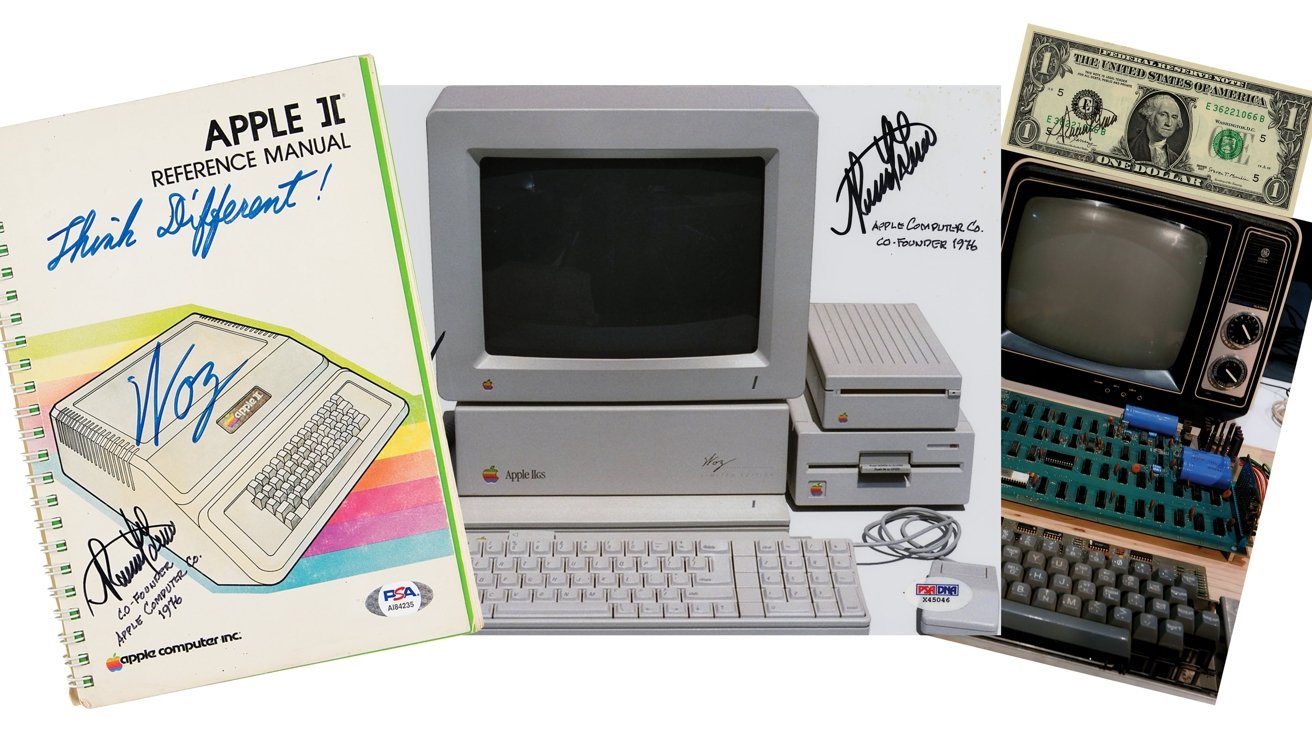 A new auction is offering a selection of autographed Apple items up for sale, including photographs, manuals, and other artifacts signed by Steve Wozniak and Ronald Wayne.
Running until June 15, RR Auction's Fine Autographs and Artifacts event includes a wide variety of documents and items signed by famous names, including presidents and religious figures, and major historical leaders. As part of the 865 lots, some items in the catalog are linked to Apple.
A total of 12 lots are listed as having Apple connections, with signatures from co-founders Steve Wozniak and Ronald Wayne. While some items only feature one signature, many include the scrawls of both men.
The list includes a selection of photographs, with one portrait of Wozniak accompanied by a signed floppy disc, while another image of an Apple-1 motherboard is accompanied by a Wayne-signed one-dollar bill. Other lots include floppy discs and an Apple II Reference Manual signed by both Woz and Wayne, a Woz-signed mouse, and a replica Apple-1 board signed by Wayne.
While Woz is well known for being part of Apple's history, Wayne is a lesser-known figure. Wayne was one of the three co-founders of the company, but resigned 12 days later, selling his 10% stake to Steve Jobs for $800.
The lots are available to bid on the RR Auctions website until June 15, with the minimum bid for all Apple-related items set at $200.