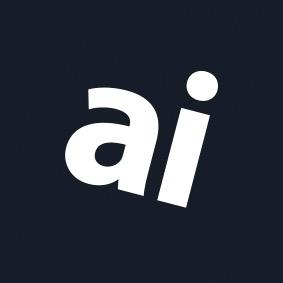 Why you can trust AppleInsider
Canon imagePrograf Pro-1000 review: Professional printer for photographers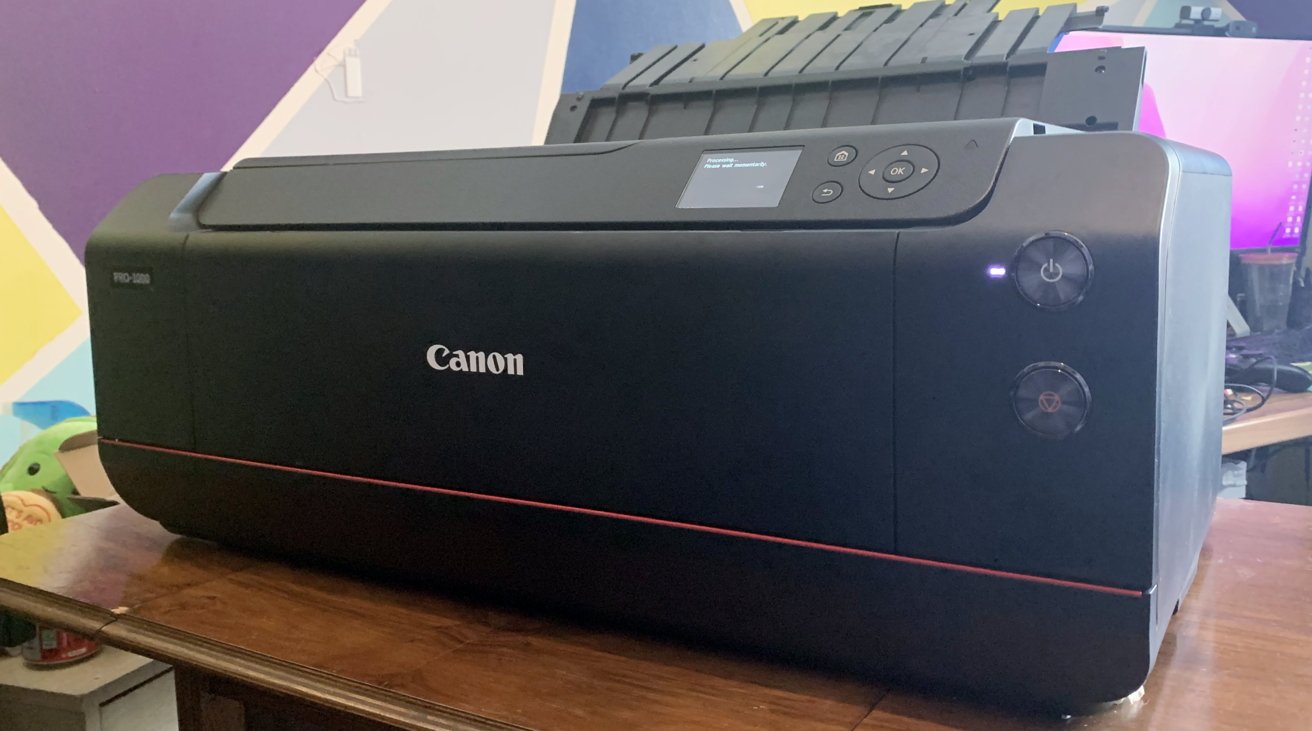 Canon imagePROGRAF PRO-1000 A2 printer
4.0 / 5
---
The Canon imagePrograf Pro-1000 is a professional-grade photo printer capable of A2 prints, but while it is high-cost, it's a good choice for those serious about photography.
One of the most significant elements of photography is presenting your work to others. You could have the best camera in the world and spend hours editing the images in software, but it means nothing if you can't show it in the way you want.
In years gone by, that would've meant sending off the images to a printer so that they can be printed at a scale and on a paper quality of your choice. Nowadays, sending to a specialist is still an option, but home printers have become acceptable enough for the task.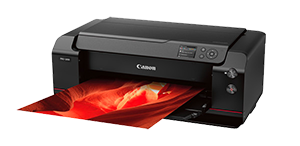 Canon imagePROGRAF PRO-1000 Printer
---
The Canon imagePROGRAF PRO-1000 delivers large-format photo prints up to 17" wide in up to 2400 x 1200 dpi resolution.
Going to A3 is possible as some printers are offering that facility. Going any further is tougher territory to crack. The problem quickly becomes one of scale, as while you could print at an A4 size relatively easily, going beyond is difficult without outsourcing to a printing firm.
At A3, you're entering the realm of professional photo printers, high-quality and pretty expensive devices that can offer prints at the same quality as professional firms. Large format printers can provide huge prints and are often used at printshops, including for low-run or one-off jobs.
At the high end, you could end up paying thousands for professional printers. But, on the value section of the range, you could find a sweet spot between getting what you want at a high quality while not breaking the bank.
The A2-capable Canon imagePrograf Pro-1000 is at the budget-friendly end of the camera maker's professional photo and fine art printer line. Even so, it is still a competent image-output device.
Prosumer-friendly
Boasting the ability to produce professional-grade prints for its users, the Pro-1000 fits the description of both a large-format printer and a more consumer-friendly printer.
While not quite the same level of simplicity as your standard home printer, the Pro-1000 is quite close in many respects. In its basic form, it is a rectangular and boxy printer with flaps that fold out for holding paper to be used and just-printed sheets.
There are also relatively few buttons on the front, a reasonably simple directional control panel next to a relatively sizeable three-inch display, and two chunky buttons for power and canceling a print.
It even connects up in a very user-friendly way, with Wi-Fi, Ethernet, and USB connections, with the latter used to connect the printer to a Mac or PC physically. You could also use Apple AirPrint support and Canon's various apps, including Canon Print, Pro Gallery Print, Pixma Cloud, or from a camera directly using Wi-Fi Pictbridge.
At a glance, it's very consumer-friendly, or rather, prosumer-oriented. Indeed, for basic operation, there's not much different in using the Pro-1000 than other printers.
Except, there are quite a lot of things that are very unusual that you wouldn't see in a consumer printer.
Big and heavy for a reason
The first clue about the Pro-1000 being a more professional device is its physical size. To print to an A2 sheet of paper, it has to be a much bigger printer than average.
At 28.5 inches wide, 17.1 inches deep, and 11.2 inches tall, it's a considerably bigger printer than most people will be used to. This thing takes up a lot of desk space, even more than that at full stretch.
To take A2 paper, the paper feeder at the top has a fold-out section that can occupy another 11 inches of depth, while similar foldable elements for printed sheets at the front can take up another 17 inches. That's a total of 45 inches needed at full extension.
Then there's the secondary manual feed slot on the back, which similarly folds out. Ideally, to use the printer correctly and to access both paper feeds, you should put it on a rollable table.
It's also considerably heavy, at 71.2 pounds with the print head and loaded with ink. Canon said two people needed to unbox and install it, and at that weight, it's understandable why that would be a requirement.
So many inks
Once you've got it out of the box, the setup process leans towards a more professional installation. Following a guide, you're instructed to insert the quite large printhead and lock it into place, using a special supplied sheet to ensure everything is lining up correctly, and then you get to install the ink.
A typical printer may have two print cartridges handling black and colors respectively, or may break out that second into multiple cartridges, so there's a CMYK collection at play. That's not the case for the Pro-1000, as you have a total of 12 inks in a set.
A complete set of inks consists of 11 colors, including Matte and Photo versions of Black, Cyan, Magenta, and Gray, as well as Yellow, Red, and Blue. The 12th is a "Chroma Optimizer" tank, accentuating the print by leveling out the droplet heights for a smoother finish.
A full set of the 12 ink tanks, each containing a generous 80ml per color, costs $699 in its own right, or around $60 a piece. That seems high, but you must remember that this is a professional-grade printer.
One more consumable is ink-related, with the Maintenance Cartridge used to absorb and store excess ink, such as deposits after cleaning the print head. The cartridge is reasonably cheap at around $16.
You get a complete set of inks from the start, so that's not an extra outlay. You also get multiple warnings when your print levels are low, well in advance of when you need to replace them, giving you a chance to source replacement inks or another full set.
This explains the giant print head, a "Bubble-jet on Demand" type that has to handle all 12 colors. That print head also enables a maximum print resolution of 2,400 by 1,200 dpi.
With the high resolution of printing and the potentially large sheets of paper that could be used, the Pro-1000 is still reasonably fast in printing a page. A full A2 print takes roughly four minutes to be completed, with the speed varying based on if it's the first print of a run as well as the complexity of the image.
Paper options galore
The inks are one thing, but the paper is another.
The key feature of this printer is that it can handle A2-size prints, but it can also deal with pages at smaller sizes, including A5 and B5, or even as low as a 4-by-6-inch print. Using this printer for small prints may be overkill but still an option.
A2 isn't even the biggest size it can take, as you can print on a sheet up to 1,200mm (3 foot 11.24 inches) in length.
As for the types of paper you can print to, it can handle plain paper as well as matte and gloss, including Canon's types such as "Pro Premium Matte," "Semi-Gloss," "Glossy II," and "Luster."
You can also use paper from other manufacturers, with Canon including fine art paper and canvas options in its settings. It can handle thick paper, too, with manual feeding supporting 400g/m2 weights and papers up to 0.7mm in thickness.
Canon warns the manual feed should be used for thicker pages in general.
While all of these settings can typically be configured when printing from within your chosen application, you can also manage some of the settings from the printer's interface. That is, you can tell the printer the size and type of paper loaded to optimize the print for that particular medium.
Extremely professional
It should be evident that this is a professional-grade printer that has enough capability to be used by regular users without needing to fuss around too much to get something printed.
However, for those who want to dig deeper, many elements are decidedly aimed at professionals.
Digging around the menu system on the printer itself, you can find many different maintenance and settings options. Here, you'll also discover neat features, like the vacuum feed system that keeps paper flat, something you wouldn't find on domestic printers.
Since ink can be expensive and businesses need to account for the cost of products, it's interesting that the logs for print jobs also show how much ink was consumed per run. This detail can help determine which print jobs are burning through ink supplies quicker, or in the case of multi-user environments, help work out who is responsible for high ink usage.
These features aren't just limited to the on-device menu. Canon offers a lot of extra software to work with the printer, aimed largely at professional users.
The most essential is the Quick Utility Toolbox, which lets you see ink levels, configure media, calibrate the color of paper, and deal with cloud services. The Professional Print & Layout app can handle laying out prints and performing color management tasks, with Print Studio Pro also helping with photo print settings.
Then there are more exotic utilities such as Accounting Manager, which manages the cost of printer usage based on information about the print job. This app is helpful for professional printers as a cost management tool.
There are more than enough ways for a professional printer to take advantage of the power of the Pro-1000. It's more than a typical user or enthusiast may need, but the option is always there.
Single-track mind
Aside from size, weight, and cost, one of the big drawbacks of professional-grade equipment is that it is made with a small range of tasks in mind. In the case of the Pro-1000, it's specifically just a printer.
This doesn't sound like a genuine complaint, except that some users may consider that multi-function printers are big and bulky but offer a bit more utility. For example, a multi-function printer may have a scanning bed, opening itself up to tasks like photocopying or faxing.
Multi-function printers are handy because they do a lot more and are especially office-friendly devices. However, you're not going to get the image quality as you would with this printer.
Heck, a multi-function printer can often provide duplex printing, where it prints on both sides of a sheet in quick succession. If you want to print on both sides, you have to wait for the software to tell you it's finished printing one side, then manually reload the paper into the tray to print the other face.
You don't get any of those extra quality-of-life features here. The Pro-1000 is strictly about taking an image and putting it onto a page as accurately and perfectly as possible.
That's not entirely a bad thing, as the extra features of a multi-function printer can be achieved by using a separate scanner and digital fax services.
Overkill for most
The Canon imagePrograf Pro-1000 A2 printer is a fantastic addition to a serious photographer's arsenal. It's one thing to be able to print your images yourself, it's another to do so well.
It's yet another to see the high print quality and being able to scale it up to an A4 sheet. Let alone the plethora of paper options and the vast number of ways you can tweak and configure the printer for your specific needs.
As a large and heavy box with a reasonably high-priced barrier to entry at $1,299, it's beyond what you would consider a printer for the occasional photographer.
This is better suited for photographers who want to print off their images for posterity or are serious about it being either a side-hustle or a career choice. Being able to offer professional-grade prints to clients very quickly and without relying on a third-party print house to create them can be a very empowering and exciting.
Paying for a Canon imagePrograf Pro-1000 is a massive step for photographers to take. It's one that they should.
Professional print quality
Up to A2 in size, panorama printing
Reasonably easy to get going
Professional settings and software available
Size and weight
High cost of printer and inks
Lengthy preparation time before printing
No duplex printing
Rating: 4 out of 5
Where to buy