Steve Jobs' own Apple-1 prototype to be auctioned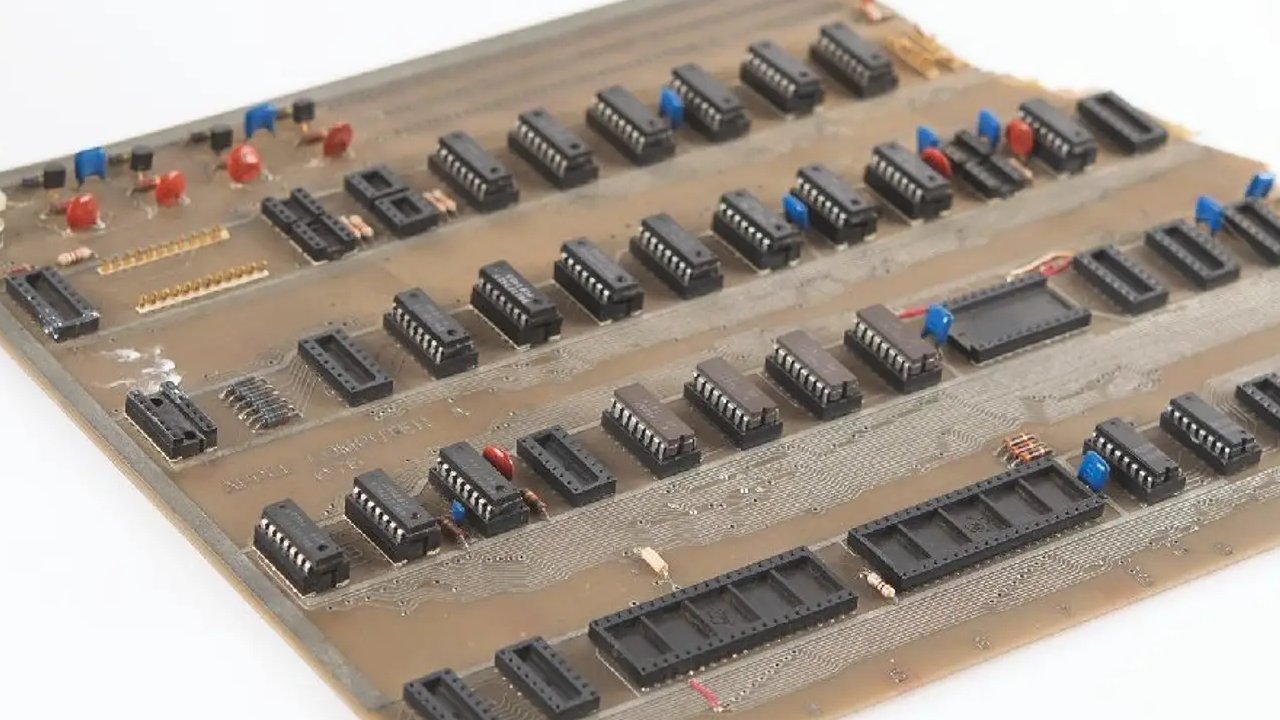 An original prototype Apple-1 computer said to be owned by Steve Jobs, and used in Apple's crucial demo to Paul Terrell, is being auctioned and is expected to fetch at least $500,000.
Apple-1 computers from 1976 have been increasingly circulating through auction houses, with sometimes seemingly the same one appearing again and again. In most cases, the Apple-1 computers up for auction are fully functional and perhaps restored, but not this latest one.
The newest collection of Apple memorabilia to be sold by RR Auctions includes a broken Apple-1. Uncased and labelled as "Apple Computer A," it is missing components and also has visible cracks in the motherboard.
However, it is claimed to be the Apple-1 prototype that Steve Jobs owned — and that he used to demonstrate the computer to Paul Terrell. Then owner of The Byte Shop, Terrell agreed to buy 50 Apple-1 computers, so long as they were cased and finished.
Consequently, this prototype is the one that set Apple off on its decades-long success run.
"The board has been matched to Polaroid photographs taken by Paul Terrell in 1976 showing the prototype in use," says RR Auctions in its listing, "first published by Time Magazine in 2012 and also covered by Achim Baque of the Apple-1 Registry."
"The board's present condition lends some insight into Jobs's judgment of it: he saw the prototype not as something to be enshrined, but as something to be repurposed," it continues. "Several of the ICs have been plucked from their sockets, as have the microprocessor and other components, presumably for use on early production Apple-1 Computers."
Although the current owner has not been named, RR Auctions says that he or she was given the prototype by Jobs in the early 1990s.
At time of writing, it has had 15 bids, with the latest being for $278,005. The auction is due to close at 19:00 Eastern on August 18, 2022. RR Auctions has told Fox Business that it expects the item to fetch at least $500,000.