Crime blotter: Shots fired near Fifth Avenue 'Cube'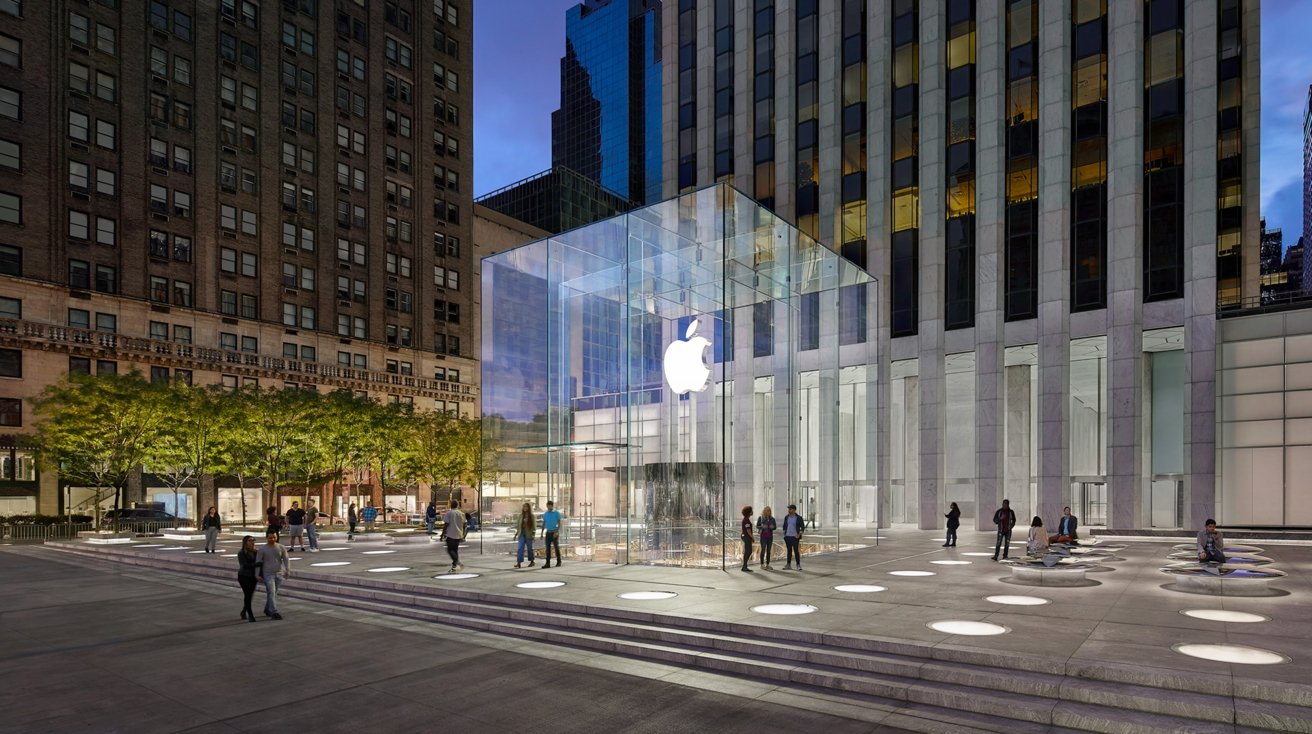 AppleInsider may earn an affiliate commission on purchases made through links on our site.
In the latest Apple Crime Blotter, Fetty Wap jailed for FaceTime call, cops seek a serial iPhone thief, and accused Apple Store thieves are arrested.
The latest in an occasional AppleInsider series, looking at the world of Apple-related crime.
Shots fired near Fifth Avenue Apple Store
Multiple shots were reportedly fired just outside the iconic Fifth Avenue Apple Store in Manhattan at 4 a.m. on August 10, The New York Daily News reported.
No one was hurt, nor did there appear to have been any damage to the Apple Store or any of the other businesses nearby, the newspaper said.
Police in Nashville seeking serial iPhone thief
Authorities in Nashville have warrants out for a woman who they say is responsible for a series of iPhone thefts in the city in July and August.
According to the Nashville Police Department, the woman has stolen iPhones in several ways, including grabbing a victim's iPhone while trying to add her Snapchat details, theft of an iPhone and cash while posing as a rideshare driver, and theft of an iPhone that a victim lost at a bar.
In the first and third cases, the woman is accused of using the phone owner's accounts to transfer cash to herself.
Five arrested in connection with Apple Store robbery
Police in California arrested five people at the end of July, in connection with a robbery at the Walnut Creek Apple Store earlier that day. According to police, the first two were arrested in one car, including at least one illegal gun, while three other suspects were found with all of the items that were taken from the store.
Phone seized from Congressman by FBI
Another phone has been taken from an associate of former President Trump, likely in connection with the January 6 investigation, and this time from a sitting member of Congress.
The FBI seized a phone belonging to Rep. Scott Perry (R-PA), who has been accused by the January 6 Committee of assisting in efforts to overturn the 2020 election, although the FBI has not said why they seized the phone. The phone was later returned to Perry, The New York Times reported.
No media report has confirmed what type of phone was taken from the Congressman, but Perry is a known iPhone user, and all of his recent tweets were sent using "Twitter for iPhone."
Rapper jailed for threatening FaceTime call
Rapper Fetty Wap was sent to jail on August 8 after he was accused of both making a death threat and flashing a gun on a FaceTime call, The New York Post writes.
The performer was charged in 2021 with drug trafficking, to which he has pled not guilty, and he was jailed for violating the conditions of his release by making the call last December.
Wap's attorney claimed that her client had been entrapped.
New Jersey woman fooled by iPad pop-up
Planet Princeton reports a woman in New Jersey told police in mid-July that her iPad froze, after which a pop-up window appeared asking her to contact "Apple Service," giving a bogus number. After calling the number, she was asked to buy Target gift cards and make Zelle payments in what has become a common online scam.
The woman, the report said, paid more than $6,000 to the scammer.
Hollywood man shot during iPhone robbery
A man in Hollywood, Calif., was shot in the chest by a robber who took his iPhone, KTLA said on August 3. The man was conscious and breathing when the police arrived.
The shooting took place just before new safety measures were scheduled to kick in in the Hollywood area, including the deployment of 200 additional officers.
"Bait" iPhone stolen from Walmart
A "bait" iPhone 13, a GPS device disguised as a real phone to track potential thieves, did its job in July, after it was taken from an Arizona Walmart before it even reached the shelf.
According to Gila Herald, it turned out a manager who worked for a third-party contractor had hidden the phone in a co-worker's backpack.
Police followed the GPS signal to the man's car. He claimed he had taken the phone for inventory, but police didn't believe the excuse, and he was charged with felony theft and shoplifting.