Parallels Desktop 18 increasing subscription costs in October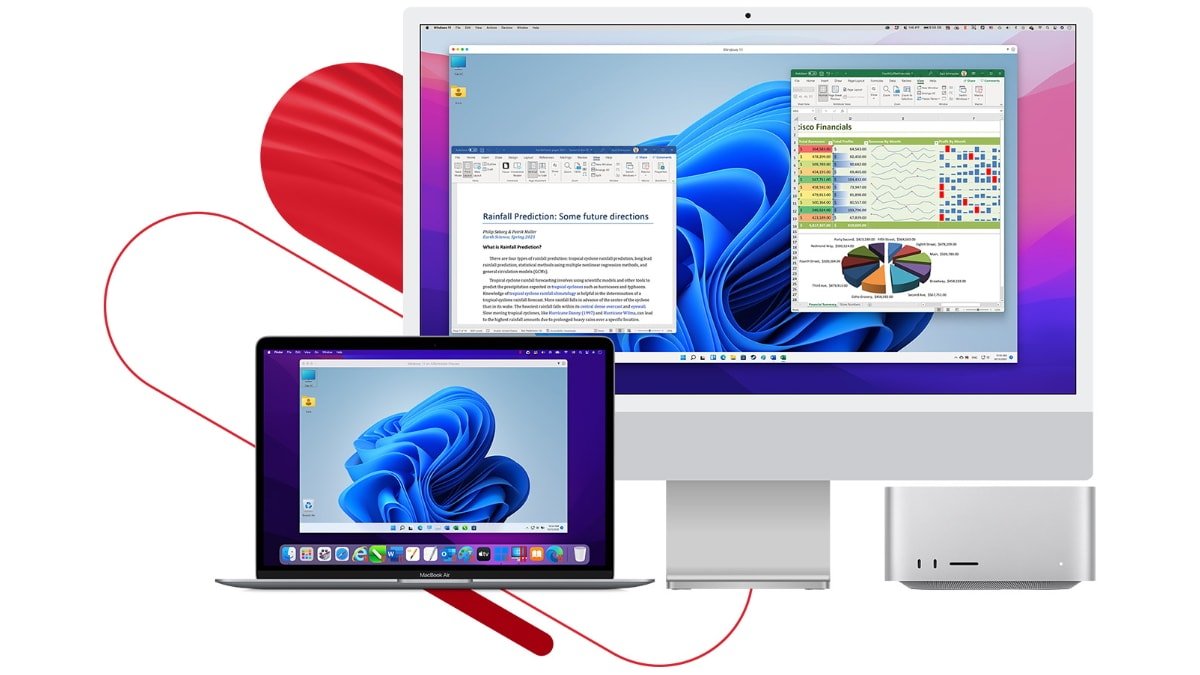 Corel is increasing pricing across the board for Parallels Desktop 18 for Mac — but the update does include new features.
The prices for all versions of Parallels are rising in October. Existing users for Parallels Standard can subscribe for $99.99 per year or buy the app outright without long-term update support for $129.99. Previously, the subscription for Home was $79.99 for an annual subscription and $99.99 for a one-time purchase.
Similarly, the Pro Edition will cost $119.99 annually, and the Business Edition will be $149.99 per year. These two versions are only available as annual subscriptions, but upgrades are included.
The new prices take into effect on October 6, 2022 in an email seen by AppleInsider. Corel announced Parallels Desktop 18 on August 9, designed to work with macOS Ventura and Apple Silicon Mac chips.
The integration with Apple Silicon enhances the experience of running an operating system on top of macOS, notably with faster speeds. Corel says that Parallels Desktop brings over 200,000 Windows apps to the Mac, and Parallels Desktop 18 supports Apple technologies that videographers, gamers, and IT professionals can utilize.
Parallels Desktop 18 for Mac Standard Edition
Full support for Apple's ProMotion display with automatic refresh rate changes and increased Apple M1 Ultra performance, allowing users to assign more RAM and CPU cores and run Windows 11 up to 96% faster on Mac Studio with Apple's M1 Ultra chip.
Enhanced Windows game play experience on a Mac. Users can now connect a game controller to their Mac, switch to Windows, and start playing, in addition to automatically sharing Xbox or DualShock Bluetooth game controllers with Windows and Linux.
Improved compatibility of Intel (x86) applications when running Windows 11 on ARM, specifically when saving and reading files from the Mac disk.
Improved USB 3.0to support live data streaming devices, including Elgato HD60, Startech USB 3.0 Video Capture, and more.
Parallels Desktop 18 for Mac Pro Edition
In addition to the new features found within Parallels Standard, the Pro version includes:
Powerful network conditioner on Apple M1 Macs enables users to set up various network conditions for a virtual machine (VM), such as bandwidth, packet loss, and delay, similar to both Windows and Linux VMs.
Isolate VM network from Mac on Apple M1 Mac computers for better security and start a Minikube cluster with Parallels Desktop as a virtualization provider.
Ability to use network boot with Linux ARM VMs now available on Mac computers with Apple M1 chips.
Easily analyze an application performance on a separate VM using the enhanced Parallels plugin for Visual Studio.
Parallels Desktop 18 for Mac Business Edition
The Business version includes all features from the Standard and Pro Editions, and further includes:
SSO/SAML authentication enables employees to sign in and activate Parallels Desktop with a corporate account.
Allow IT admins to deploy, provision, or transfer a Windows 11 VM across employees' Mac computers.
Manage the Parallels Customer Experience Program participation centrally in Parallels My Account.
Additionally, new users can try Parallels Desktop 18 free for two weeks.