iPhone 14 satellite SOS uses Qualcomm modem & Apple tech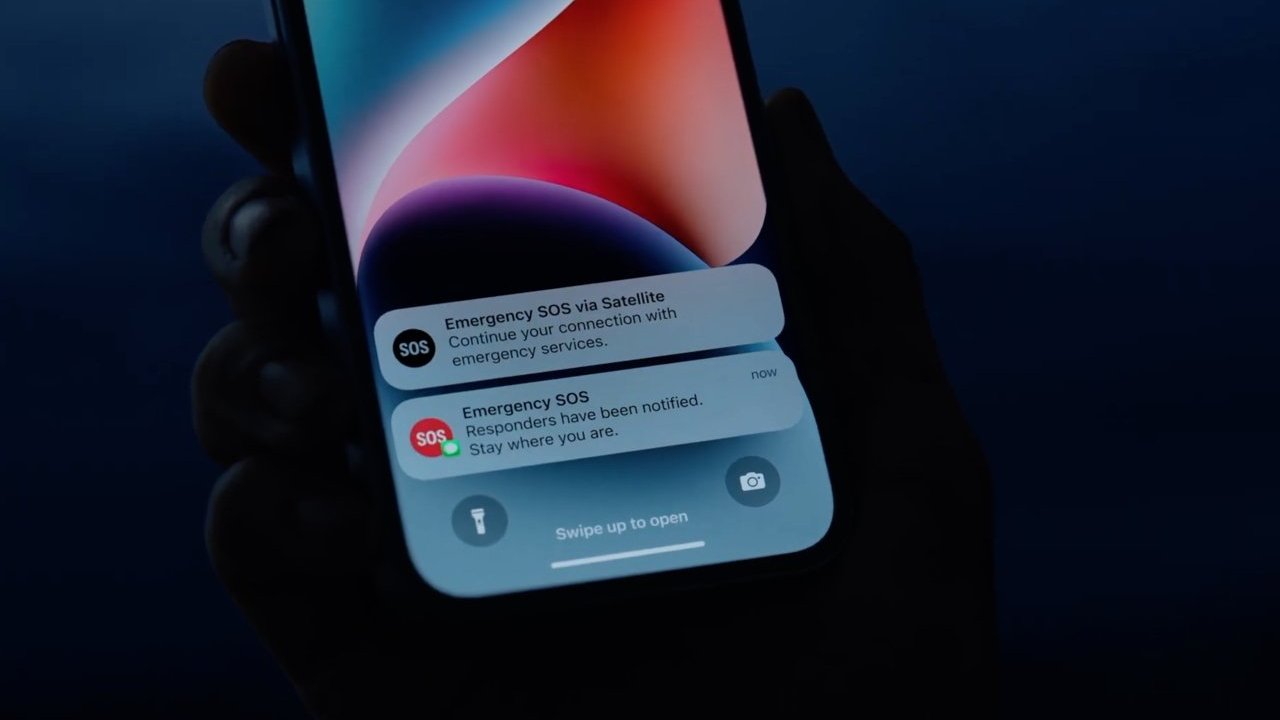 AppleInsider may earn an affiliate commission on purchases made through links on our site.
Apple may be trying to ditch Qualcomm for iPhone components, but it's using the company's modem integrated with custom Apple tech for the satellite communications Emergency SOS feature.
The new Emergency SOS feature in the iPhone 14 range uses multiple components, centered around a Qualcomm X65 modem processor.
According to Reuters, initial findings by repair firm iFixit have shown the X65 modem, and also additional Apple-designed components. The full iFixit teardown has not yet been released, so there are no further specific details.
However, Reuters approached Apple about the other new components.
"iPhone 14 includes custom radio frequency components, and new software designed entirely by Apple, that together enable Emergency SOS via satellite on new iPhone 14 models" an Apple spokesperson told Reuters in a statement.
Qualcomm's X65 modem also provides 5G for regular cellular networks. It's capable, though, of ultizing what's called band n53, the frequency band that Globalstar satellites use.
Apple has had a long but tempestuous relationship with modem supplier Qualcomm. While the two companies achieved an unexpected settlement of their disputes in 2019, Apple has reportedly been working to replace Qualcomm modems with its own.