Google has three new products in its Nest lineup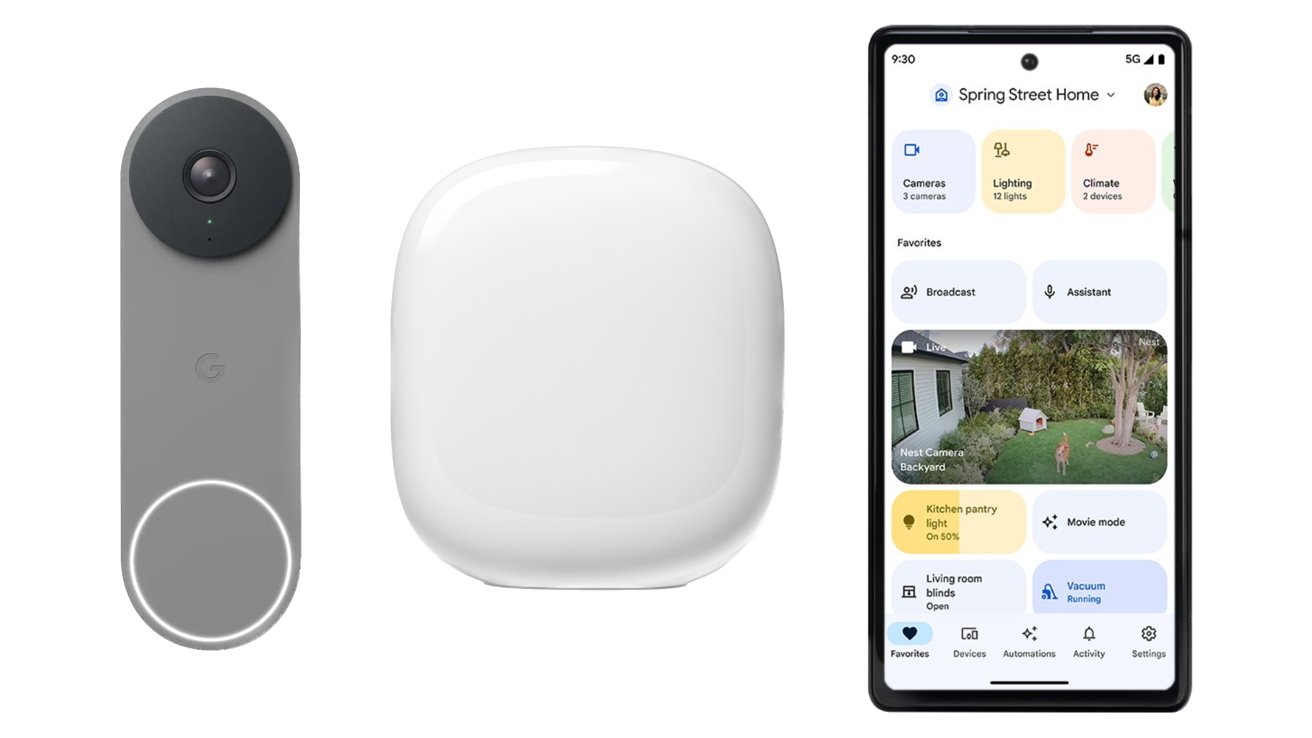 Ahead of Thursday's Google event, the Google Nest ecosystem has been updated with a new Nest Doorbell, Nest WiFi Pro, and a preview of Nest Renew for thermostat users.
Google showcased the new products in a Twitter thread, ahead of its Pixel-centric event scheduled for Thursday. Every product is available to order now, though the Nest WiFi Pro ships later.
Nest Doorbell
The second-generation Nest Doorbell is a wired doorbell that doesn't need to be charged. It records video 24 hours a day and provides intelligent alerts.
Google says the video recorded is HD quality and can be stored for 10 days with a paid Nest Aware subscription. It is only compatible with the Google Home app.
The Nest Doorbell retails for $179.99 from the Google Store. Available colors include snow, linen, ivy, and ash. A battery option is also available for wire-free operation.
Nest WiFi Pro
The Nest WiFi Pro with WiFi 6E is Google's upgraded mesh WiFi system. Google says that it can perform up to twice as fast as WiFi 6 and covers up to 2,200 square feet.
This is a WiFi 6E system that utilizes the less crowded 6GHz band. Each node has two Ethernet ports similar to other mesh WiFi routers.
It uses onboard intelligence to fix common WiFi issues without user input. Available colors include snow, linen, fog, and lemongrass.
The Nest mesh WiFi system is available from the Google Store for $199.99. A two-pack retails for $299.99, and the three-pack sells for $399.99.
Google Home and Nest Renew
Google also announced an update to the Google Home app. There is a redesigned layout, live camera views within the main view, and automation controls.
The new app experience has Matter at its foundation. Users can manage over 80,000 Works With Google products in a single place. The updated home app will be available for beta testing in the coming weeks.
Nest Renew is coming out in an early preview to anyone with a Nest Thermostat. It is a feature that monitors energy usage and makes small adjustments throughout the day.