Nothing Phone (1) could come to the US — but not soon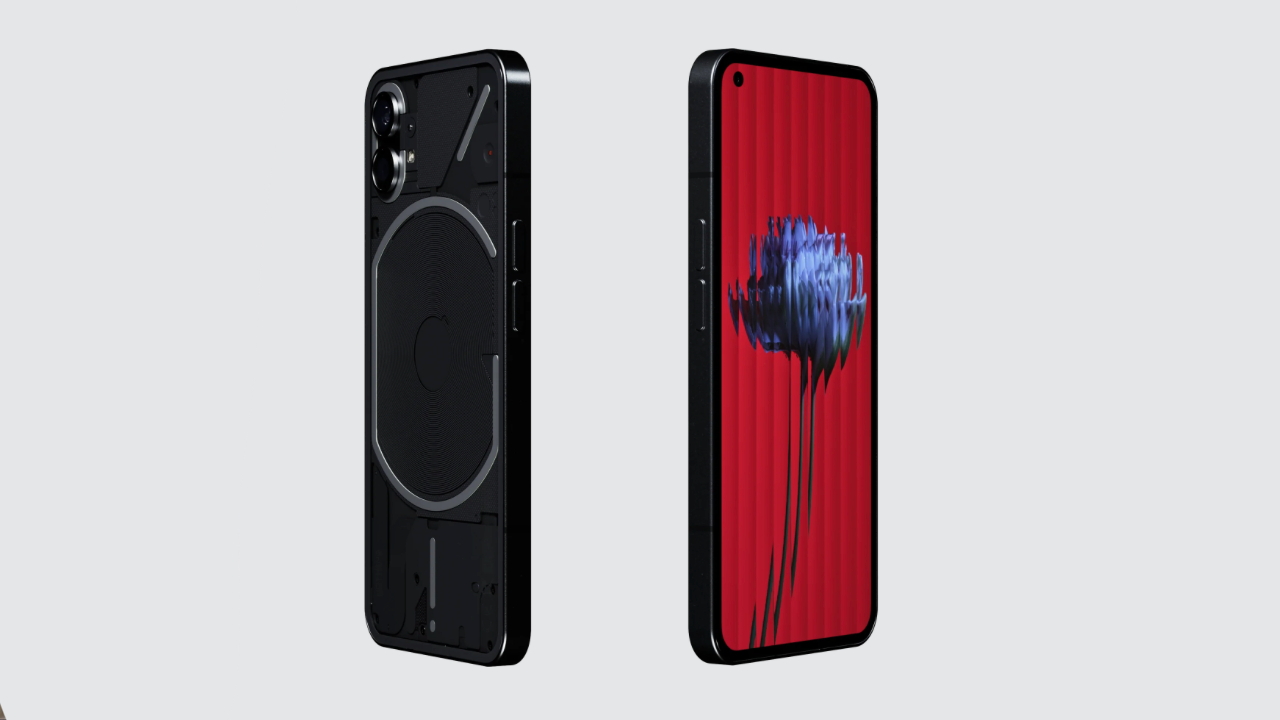 The Nothing company wants to launch its Phone (1) in the US, and is talking with carriers — but it's not going to be taking on the iPhone on its home turf for years.
Nothing Phone (1) launched in Europe, Asia, and the Middle East, in July 2022, but not in the US or Canada. Now the Nothing company, backed in part by "father of the iPod" Tony Fadell, says that it looking to launch in the States at some point.
According to CNBC, Nothing founder Carl Pei says that "we felt we weren't ready before," but has now begun some talks.
"The reason why we didn't launch in the U.S. is because you need a lot of additional technical support, to support all the carriers and their unique customizations that they need to make on top of Android," Pei told CNBC. "Now we are in discussions with some carriers in the U.S. to potentially launch a future product there," he continued.
Pei would not name the carriers, nor specify whether the plan was for the Phone (1) or, more likely, a future model.
"[The US is] definitely a market where there's already a lot of interest for our products," he said. "And if we launch our smartphones there, I'm sure we could obtain significant growth."
Nothing already sells its Ear (stick) headphones in the US, with Pei saying that a third of all sales come from the States. He says that smartphones represent a harder sell because of the strength of iOS in the US.
"There's a challenge with Android where iOS is just becoming more and more dominant," said Pei. "They have very strong lock-in with iMessage, with AirDrop, especially among Gen Z. So that's a rising concern for me."
"There might be a time where Apple is like 80% of the overall market and that just does not leave enough space for Android-based manufacturers to keep playing," he continued.
Pei adds that in a couple of years time, he believes Nothing is going to "have a serious think about this problem [of iOS dominance] and how we tackle it." At some point, "it's going to create a ceiling to our growth."
Economic and manufacturing problems
In his CNBC interview, Pei revealed that the Nothing company had approached Apple's iPhone manufacturer, Foxconn about producing the Phone (1). Foxconn refused, though, reportedly stating that it no longer works with any startups, following previous efforts where it consistently lost money.
Nothing is also losing money, but in part because of the global economic situation.
"The goal is to be profitable in 2024," Pei said. "We are not profitable right now. And this year was made even harder due to the foreign currency exchange."
"We pay a lot of our [cost of goods sold] in USD but we make money in pounds, in euros, in Indian rupees," he continued, "so everything devalued against the USD."
Nonetheless, Pei told CNBC that Nothing will have an estimated $250 million in revenue for 2022. He also said that half a million of the Phone (1) have been sold.
That's a small fraction of the at least 220 million iPhones that Apple expects to make in 2022.
As well as facing a competitor with such sales, Nothing will still need to navigate all of the same US technology issues it didn't feel ready for before.
If it resolves them, and if its announced discussions with carriers progress, it's still going to be some years before there is a Nothing Phone (1) on sale in the US.